Seascapes Friday 4 October 2019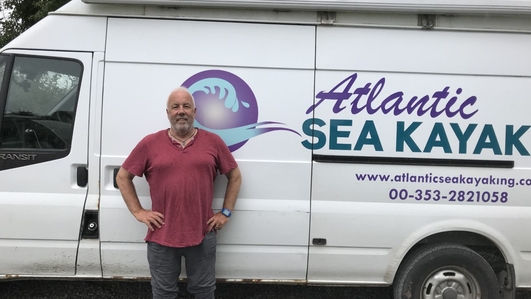 Seascapes podcast
Jim Kennedy of Atlantic Sea Kayaking speaks of his upcoming paddle, 1000 miles down the Yukon River in Alaska & Canada. We hear from former Taosieach, Enda Kenny, about his sailing adventures this year, in Southampton, in the company of Prince William & Bear Grylls. He was launching the book & film of Enda O'Coineen's epic voyage solo around the world, called Journey to the Edge. Hugh Oram explains one of the country's most complex pieces of legislation, the Foreshore Act, which governs all activity on our shores, beaches & for several miles out to sea.
Relevant links to above items:
Jim Kennedy - sea kayaking http://yukonriverquest.com
Trailer of film - Journey to the Edge http://vimeo.com/359336955
Keywords
About The Show
Seascapes, the RTÉ maritime programme with Fergal Keane. Seascapes brings you around our coasts and onto traditional and modern boats and yachts for a taste of the great outdoors. Whether you are a trawlerman or a yachtie, Seascapes will be of interest to you.