Seascapes Friday 27 September 2019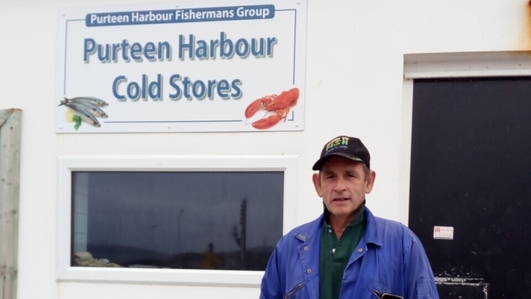 Seascapes podcast
Joanna McNicholas meets fishermen on Achill Island to hear about their industry & their lives (pic of Gerard Hassett, owner of Keem Bay Fish Products). Francis O'Donnell of the Irish Fish Producers Organisation tells about the decision to suspend herring fishing in the Celtic Sea. Francis Kelly meets people involved in the traditional sport of coastal rowing in Dingle.
And Lisa Lambe sings Fiddler's Green from the Abbey Theatre's production of a new play by Dermot Bolger 'Last Orders at The Dockside'.
Keywords
About The Show
Seascapes, the RTÉ maritime programme with Fergal Keane. Seascapes brings you around our coasts and onto traditional and modern boats and yachts for a taste of the great outdoors. Whether you are a trawlerman or a yachtie, Seascapes will be of interest to you.