Seascapes Friday 14 June 2019
Seascapes - Friday 14th June Full Programme
Tonight on the programme, we're onboard one of Ireland's biggest ferries as it sails to Dublin, we're sailing around Donegal and we have the latest on Rockall.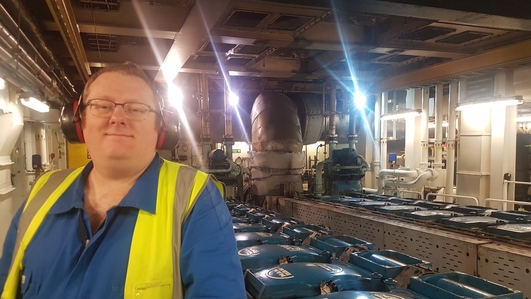 Below Deck on the Stena Adventurer Car Ferry
Most of us have been onboard some car ferry, from small vessels to some of the biggest in Europe. Eager to get to our next stop, we rarely think of the people below deck or what life is like inside the engine room of today. On a crossing from Holyhead to Dublin, Radio 1's Michael Lawless got an exclusive tour of Stenaline's Stena Adventer, where he meet their 2nd Engineer Russel Haswell below deck in the control room. (2019)
About The Show
Seascapes, the RTÉ maritime programme with Fergal Keane. Seascapes brings you around our coasts and onto traditional and modern boats and yachts for a taste of the great outdoors. Whether you are a trawlerman or a yachtie, Seascapes will be of interest to you.