Seascapes Friday 23 February 2018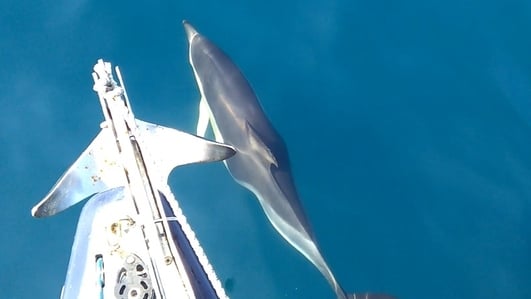 Seascapes - 23 February 2018
We visit the boatyard in Cork where the AK Ilen, the century-old wooden sailing ship is being rebuilt - we hear a piece on the ship from the Penguin News, Gary McMahon gives an update on the project, and Hugh Oram has been looking at the man behind the ship, one of Ireland's most renowned sailors, Conor O'Brien. Fergal speaks to Alex Thomson, one of the world's best sailors and a huge supporter of Ireland; and we have an item on the Write By The Sea festival in Kilmore Quay.
Write by the Sea, Kilmore Quay
Lucy Moore tells Fergal about the Write by the Sea festival in Kilmore Quay and Mary Kavanagh reads her poem "Paradox Island", which won the poetry competition at the festival last year.
About The Show
Seascapes, the RTÉ maritime programme with Fergal Keane. Seascapes brings you around our coasts and onto traditional and modern boats and yachts for a taste of the great outdoors. Whether you are a trawlerman or a yachtie, Seascapes will be of interest to you.