Seascapes Friday 16 February 2018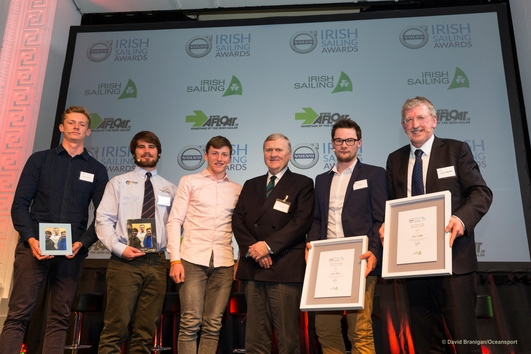 Seascapes - 16 February 2018
Tonight, we hear how Fergal Keane got on at the Irish Sailing Awards last week - he spoke to winners and organisers on the night.
Photograph: Simon Hoffman, Santiago Alegre, Johnny Durcan, Jack Roy, Jay Stacy and Colin Byrne at the Volvo Irish Sailing Awards. Photograph: David Branigan/Oceansport
About The Show
Seascapes, the RTÉ maritime programme with Fergal Keane. Seascapes brings you around our coasts and onto traditional and modern boats and yachts for a taste of the great outdoors. Whether you are a trawlerman or a yachtie, Seascapes will be of interest to you.