Seascapes Friday 5 May 2017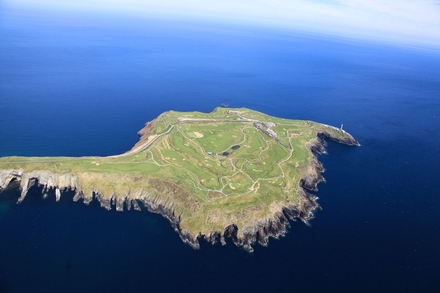 Hello and welcome aboard this week's edition of your maritime programme Seascapes , tonight Justin Maher pays a visit to Ballycotton Island Lighthouse and talks to Eddie Fitzgerald who was a Supernumerary Assistant Keeper with the Commissioners of Irish Lights in the nineteen sixties ; the official opening of the Lusitania Memorial Garden at the Old Head Signal Tower in Kinsale is set to take place this Sunday afternoon and we'll be there ........Justin Maher and Ron Coveney also bring us a number of interviews from the recent Shore Shots Festival held in Sligo we'll be hearing from Ricky Martin ; Kevin Cavey and festival organiser Alan Mulrooney ;
we have news of a swim from Leinster to Munster at Ballyhack thanks to Fintan Walsh
...............first this Friday night on Seascapes to the wilds of Kerry and Banna Strand where Noel Sweeney met up with speech therapist and actor Mike O' Mahoney who finds the strand a wonderful place to focus............
A note in from Fintan Walsh who tells us about a Leinster to Munster Swim.........
" The second Annual Beat The Ferryman Open Water Swim 2017 which is a 600 metre swim from Ballyhack in Co Wexford to Passage East in Co Waterford...... The event takes place on Sunday 4th June at 2.45 pm. Participants of 15 years and upwards may register online at www.totaltiming.ie
Competitors will be ferried to Ballyhack for the race start from Passage courtesy of The Passage East Car Ferry.The swim is 600M across the magnificent River Suir and there are Wet Suit & Non Wet Suit categories, prizes for 1st, 2nd and 3rd in each category for both male and female competitors.
Race Headquarters is in Passage East Community Centre"
The recent Shore Shots Festival held in Sligo was attended for Seascapes by Ron Coveney and Justin Maher, Justin spoke to the organiser Alan Mulrooney...
Next we hear from Ben Selway Ben is the former photo editor of Wavelength Magazine and gave a fireside chat at the festival talking about his career. Ben recalled experiences he's had photographing surfers around the world.
Ben Selway speaking to Justin Maher at Shore Shots , we can hear next from Andrew Cotton professional big wave surfer who talked to Justin in Sligo. Andrew chases the biggest waves in the world and was there to introduce the film " Red Chargers" which showcases the incredible swells of the North Canyon of Nazáre, Portugal during the iconic winter season of 2015/2016 and the lives of the men and women who chase the biggest waves.
Andrew talks about the film, the people who chase the waves and the experience of riding them. He also talks about his connection with Irelands waves and the state of the Irish Surfing Scene.
Ricky Martin is Co-founder / Head of Sales and Marketing with Skunkworks Surfboards. They create robust, high-performance soft surfboards and stand up paddleboards whilst minimising the impact on the environment, he talked to Ron Coveney.......
Ricky Martin ............In 2014, after working with some of the UK and Ireland's best engineers and materials experts and an initial investment of £50,000 pounds sterling .......Skunk Works Surf Co. was born in Coleraine in Northern Ireland ......
Kevin Cavey, is an Author, Amateur Cosmologist and something of a pioneer being the person who introduced surfing to Ireland by forming the first surf club on this island in 1964. Kevin spoke to Ron Coveney for Seascapes.......
The voice of Kevin Cavey who has over 50 years surfing under his belt and is known as the Grandfather of Irish Surfing .........More detail on Kevin on the Seascapes webpage & www.kevincavey.com.......
Next to Ballycotton , Eddie Fitzgerald is a former Supernumerary Attendant Keeper who served at Ballycotton Lighthouse during the 1960s. He joined the Commissioners of Irish Lights at the age of 21, but left the service after three years to pursue a career in music, going on to become one of the original members of Gina, Dale Haze and the Champions. Today, over half a century later, Eddie now works with Ballycotton Island Lighthouse Tours, bringing people around the island and sharing memories of his time there. Eddie talks to Justin Maher about leaving the service to pursue music; the appeal that Ballycotton had for him; and how, although being a mile off the coast, Ballycotton Lighthouse was less isolated than a lot of postings.
Eddie Fitzgerald former Supernumerary Lighthouse Attendant who spoke to Justin Maher for Seascapes at Ballycotton Lighthouse........
A Norwegian billionaire has promised to give "the lion's share" of his money away. Kjell Inge Roekke, a former fisherman who made his fortune in the oil industry, will begin by funding a research ship that will remove plastic from the ocean, and will operate in partnership with the environmental organisation WWF. Mr Roekke has an estimated wealth of $2bn (£1.6bn).
"I want to give back to society the bulk of what I've earned," he said in an interview with the Aftenposten newspaper. "This ship is a part of that." The research vessel will have a crew of 30, with space for up to 60 scientific staff and some laboratories. It will remove from the water and melt up to five tons of plastic a day...according to Aftenposten.....
Well that's about it for this week here on Seascapes , next Friday night regular listener Gerry Culloty has the story of a major disaster on The Royal Canal and the loss of a passenger vessel The Longford in November of 1845 at McGoverns Rocks between Porterstown and Clonsilla which inspired a piece of his music ....... ; more from Shore Shots with Lucia Griggi and Finn Ni Fhaoleain and we hear about the centenary supported by The Port of Cork and Cork County Council marking the commemoration of the United States Navy in Cork- "We Are Ready Now" and talk to the grewat grand daughter of Commander Taussig of the SS Wandsworth – Elizabeth Helmer who is studying in University College Cork and we're at the opening of the Lusitania Memorial Garden at the Old Head of Kinsale Signal Tower this weekend...all that and much more until next Friday night tight lines and fair sailing."
About The Show
Seascapes, the RTÉ maritime programme with Fergal Keane. Seascapes brings you around our coasts and onto traditional and modern boats and yachts for a taste of the great outdoors. Whether you are a trawlerman or a yachtie, Seascapes will be of interest to you.