Seascapes Friday 4 March 2016
Hello and welcome aboard this week's edition of your maritime programme ,; this weekend on Saturday and Sunday - Dive Ireland 2016 the Annual conference hosted by the Irish Underwater Council and Athlone Sub Aqua takes place in the Hodson Bay Hotel in Athlone with a panel of experts speaking on a wide range of topics and a large selection of exhibitors showing their wares ; also in Galway the Skipper Expo which began earlier today runs until Saturday afternoon in the Galway Bay Hotel in Salthill in Galway – Seascapes will be attending both events and hope to meet up with you there .....first on Seascapes this week to an event held in the maritime hub of Cork Harbour earlier this week – titled the Lewis Symposium the two day event honoured Emeritus Professor Tony Lewis of University College Cork considered to be the father of Ocean Energy in this country ...let's hear first from Professor Sarah Culloty of University College Cork , Head of School of Biological , Earth and Environmental Sciences and Director- Environmental Research Institute.........
Professor Sarah Culloty of University College Cork – Director of Environmental Research Institute next here on Seascapes to the CEO of Ocean Energy Europe , Remi Gruet ......
Next to Dr Val Commins of IMERC who was at the unveiling on Tuesday of fine photographic portrait of Emeritus Professor Tony Lewis in The Beaufort Building as those attending gathered ......
From Dr Val Cummins of IMERC to a stalwart of Ocean Energy –former Head of the Ocean Energy Development Unit at Sustainable Energy Authority of Ireland – Eoin Sweeney .....
Well staying with the "Lewis Symposium " from Eoin Sweeney we hear next from a former student of Emeritus Professor Tony Lewis – heres Brendan Cahill of the Sustainable Energy Authority of Ireland .....
From a former student Brendan Cahill to the man of the moment Professor Tony Lewis who like many engineers , surgeons and veterinarians and yours truly wears a bow tie - we'll hear more about that in a moment ...
We'll have more from the Lewis Symposium – Ocean Energy : Theory , Practice and Integration hosted by the Environmental Research Institute Beaufort Building , University College Cork here on Seascapes next week with Professor Stephen Salter Emeritus Professor at University of Edinburgh ; Professor Margaret Stack , University of Strathclyde ;Robert Devoy of MaREI ; Karen Foster of Scottish Enterprise and Georgina Foley of the National Ocean Test Facility .....
That meeting about "Moonduster " is scheduled for the RCYC on Friday 18th March @ 19.00hrs read and see more on the Seascapes webpage ....We'll have the results of our Seascapes competition next week for those copies of Carsten Krieger's book on The Burren......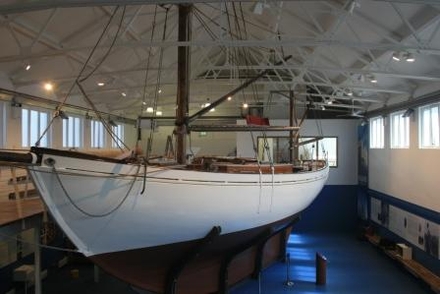 Pat Murphy is giving his ASGARD talks on the following dates this coming month......
Marine Hotel Sutton, Wednesday 9th March at 8pm,for the Howth, Sutton & Baldoyle 2016 Commemoration Committee.
Dun Laoghaire, on Tuesday 15th at 7.30pm in the National Maritime Museum, Haigh Terrace, Dun Laoghaire. We'll have details about the National Maritime Museum of Ireland - programme of talks in the coming weeks
Foynes in Limerick on Friday 18th March at 7pm in the Foynes Flying Boat & Maritime Museum.
Howth on Wednesday 16th March Wednesday 23rd, & Wednesday 30th March in Findlater's House Restaurant. talks will be combined with a 1914/1916 Commemorative dinner in The Findlater House Restaurant, booking is essential by phoning (0)1 832 4488.......
Clontarf, Dublin on Sunday 27th March in the Viking Theatre in conjunction with a 1916 Commemorative weekend organised by Clontarf Tourism, phone 086 236 4829.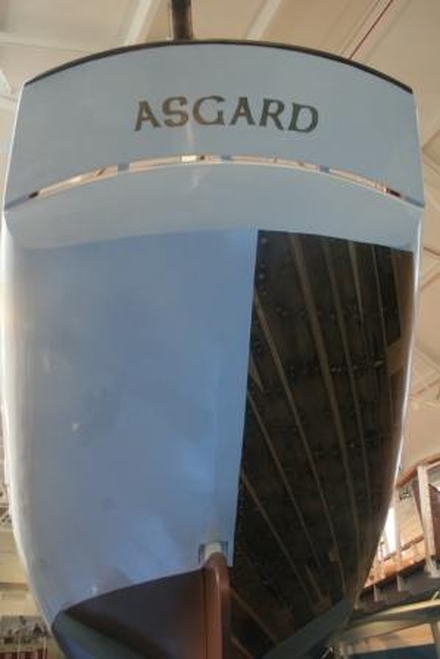 Dublin Port has announced details of Starboard Home, a unique collaboration featuring 12 of Ireland's foremost songwriters. Presented in association with the National Concert Hall, Starboard Home has been commissioned by Dublin Port as part of the Ireland 2016 Centenary Programme..
Produced by acclaimed Irish songwriter Paul Noonan (Bell X1 and Printer Clips) and Gary Sheehan at the National Concert Hall, Starboard Homereflects on the complex relationships between the Port, the City and the Liffey through song, ranging from elegant electronic pop to sublime trad inspired moments and crafted song-writing.
Starboard Home will have its Premiere Concert at the National Concert Hall on 22nd June 2016 featuring Paul Noonan (BellX1 and Printer Clips), Cathy Davey, Duke Special, Gemma Hayes, Jape, Colm Mac Con Iomaire, Lisa O'Neill, Declan O'Rourke, John Sheahan (The Dubliners), Paul Cleary (The Blades) and novelist Caitriona Lally.
About The Show
Seascapes, the RTÉ maritime programme with Fergal Keane. Seascapes brings you around our coasts and onto traditional and modern boats and yachts for a taste of the great outdoors. Whether you are a trawlerman or a yachtie, Seascapes will be of interest to you.