Seascapes Friday 15 August 2014
Seascapes Friday 15th August 2014
features Sevenstar Round Britain and Ireland Race and record breaking Trimaran Musandam Oman MOD70 with Damian Foxall and Sidney Gavignet; The sea Inside -Philip Hoare; Brian Carlin and Vestas Wind Team in VOR....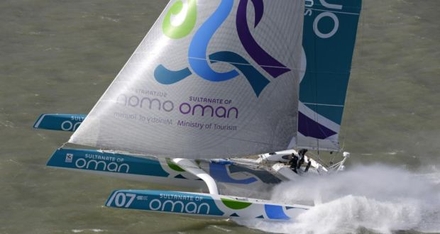 Photo courtesy Rick Tomlinson/RORC
Hello and welcome aboard this week's edition of your maritime programme Seascapes , this week we congratulate regular Seascapes contributor Brian Carlin on joining the Vestas Wind Team in the Volvo Ocean Race as on board media reporter ; we talk to author Philip Hoare on his most recent book " The Sea Inside " and swimming with cetaceans in the worlds oceans and their behaviour ; Race Officer Bill O Hara has a narrow escape ; we hear about whaling off our coast with Hugh Oram ; first this week on Seascapes to the Sevenstar Round Britain and Ireland Race ...........The Volvo Ocean race fleet is part of a nearly 28 line-up for the Race and it is the first time that the Volvo Ocean Race field will compete against each other ahead of the start in October. ............Nearly 200 competitors took part in what is considered to be one of the toughest sailing races in the world...........Since leaving Cowes on Monday 11th August the crew aboard Musandam-Oman Sail 70ft MOD70 have hurtled around Britain and Ireland at breakneck speeds with the record within their grasp. They completed the 1800 nautical mile journey on Thursday and they set a new record for this course, our very own Damian Foxall got to the end in record time of 3 days 03 hours 32 minutes and 36 seconds which was just 16m 38s faster than the previous world World Record set by Banque Populaire 5 in 2011.......first we hear from skipper Sidney Gavignet....
Sidney Gavignet and Damian Foxall record breakers – well from Damian to a regular contributor to Seascapes , photographer , film cameraman and yachtsman Brian Carlin a young man who completed the Clipper Round the World Yacht Race - Brian has secured a place in the Volvo Round the World Ocean Race with Team Vestas Wind the Danish entry as onboard reporter we congratulate you Brian ..a great achievement ..........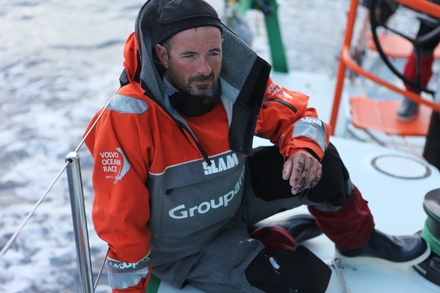 A note on the Book of the Face from Bill O Hara that will strike a chord with all who venture out on the water .........
" Today was a big day for me. I was driving my rib by myself out to the racecourse at Marstrand to umpire the RC44's. There were big waves and I hadn't realised that I had gone too close to a reef . I duly hit it and was thrown from the boat. The good news was I was wearing a lifejacket, the bad news I wasn't wearing the kill cord. Waves were breaking on me and the rib was circling towards me . I realised at one moment that I could stand up on the reef and was chest deep in water. I...t looked like the rib would circle outside me but then another wave broke on me and for a while I lost track of the rib and was relieved when it missed on the inside. Luckily Bill Edgerton a fellow umpire noticed the empty rib and came to the rescue. He pushed the rib off my track and picked me up. In the end no harm done but it taught me two things. Wear a kill cord and buy Bill Edgerton beer!!"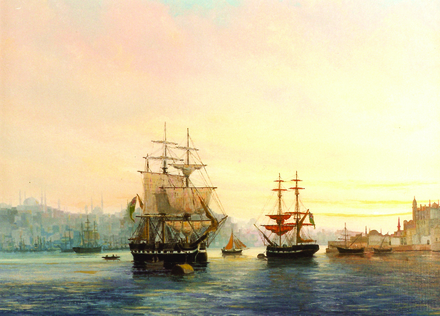 This week on Thursday evening saw the opening in the Sirius Arts Centre in Cobh of " Vitality of the Sea " paintings by Kenneth King - curated by Marianne O'Kane Boal – the exhibition runs until the 31st August and you can read more on the Seascapes webpage.....and hear more next week on your maritime programme when we meet the distinguished maritime artist Kenneth King and his biographer Marianne O Kane Boal author of "Kenneth King Life and Work" ; we hear about a mens shed group in Headford and their currach "Eva of the Nation " and the story behind it with writer Hugh Oram ; Mary McBrien meets some of our inland waterways boating fraternity at Lough Erne Yacht Club ; all that and much more here on Seascapes...until next Friday night , tight lines and fair sailing."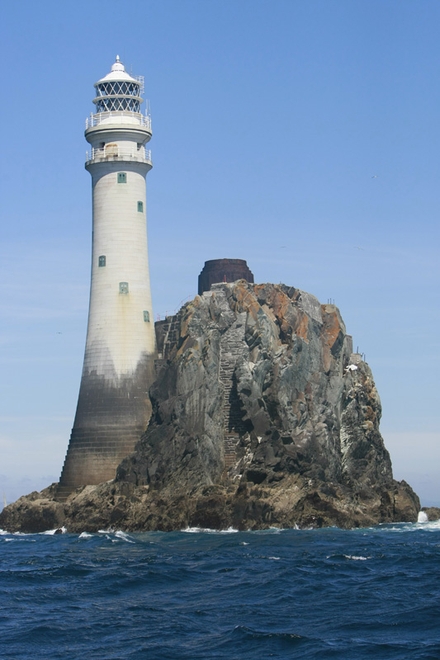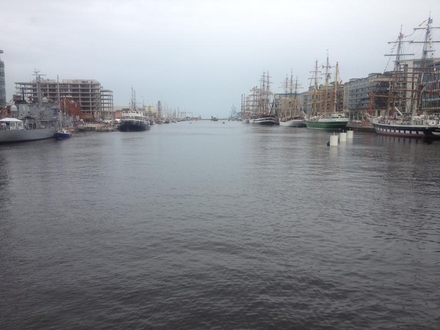 Calling all boat owners! Come and join a cruising flotilla on the River Liffey as part of the Dublin Port Company Parade of Sail and Vintage Car Rally.
Sail Training Ireland for Youth Development and the ISA have linked up with the Cruising Association of Ireland's annual Liffey Cruise to create the Dublin Port Parade of Sail on the 27th & 28th September.
The flotilla will gather in Dublin Bay before a Parade of Sail up the River for a bridge lift followed by a reception and... entertainment on the MV Cill Airne with all boats then berthing overnight on the new pontoons.
About The Show
Seascapes, the RTÉ maritime programme with Fergal Keane. Seascapes brings you around our coasts and onto traditional and modern boats and yachts for a taste of the great outdoors. Whether you are a trawlerman or a yachtie, Seascapes will be of interest to you.