Seascapes Friday 25 July 2014
Hello and welcome aboard this week's edition of your maritime programme Seascapes , we visit the magnificently refurbished Baltimore Sailing Club in the heart of the historic maritime village and talk to the Commodore Joan Collins ; Gery Flyyn has the detail on the latest edition of Inshore Ireland magazine .......... as we celebrate the centenary of The Asgard which this weekend a hundred years ago sailed into Howth on the East coast of this island with a cargo of arms and munitions with Erskine Childers –author of "Riddle of the Sands" at the helm ..........lets hear first from Pat Murphy in Howth Yacht Club –round the world yachtsman and maritime enthusiast about the importance of ASGARD........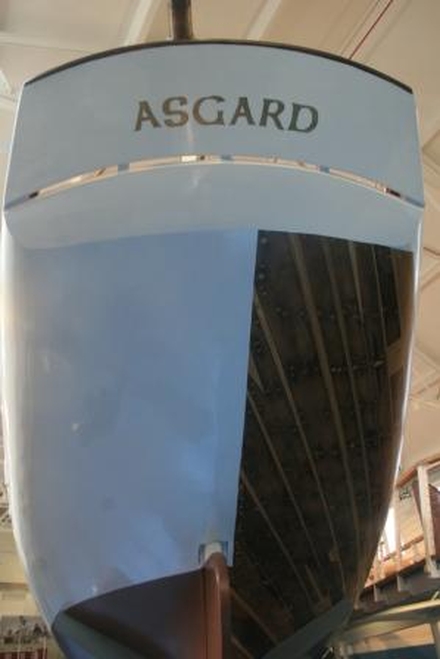 We visit the RTE Radio Sound Archives from July 1961 as PP O REILLY set the scene for listeners to Radio Eireann ....
Next to Captain Eamonn Martin of Na Fianna ....
Next we hear Rory Childers in conversation with Pat McGinley
from Gola who was recruited by Francis Joseph Biggar of Belfast The voice of Pat McGinley who passed away in Chicago in April of 1970 at the age of 75....
All those voices courtesy of the RTE Radio Sound Archives from 1961 and given that Pat McGinley and Charlie Duggan were from Gola this classic from Emmet Spiceland seems appropriate...
Last weekend the official opening of the new facility at Baltimore Sailing Club took place a fortnight ago prior to the Sherkin Island Regatta Seascapes spoke with the Commodore of the Club – Joan Collins .....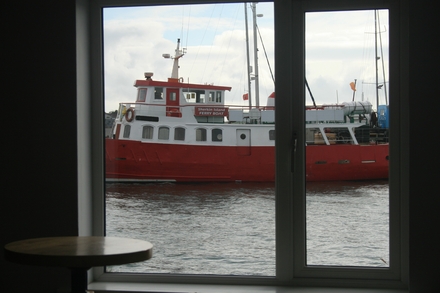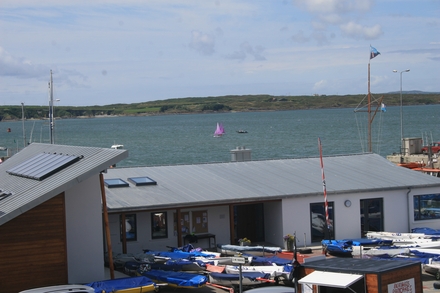 You can see and read more about Baltimore Sailing Club on the Seascapes webpage – also there is a wonderful book recently published "Sherkin Island – A Local History" by Dolly O Reilly well worth checking out if you are making a visit to this gem of an island......also recently published by Old Head Press is No Flowers on A Sailors Grave the Shipwrecks of Kinsale and Courtmacsherry by Jerome Lordan ,historian, mariner, and maritime enthusiast –a fine addition to the canon of literature on our maritime history.....
Much has been written about the extended Wild Atlantic Way celebrating our spectacular coastline –including Eugene O Loughlin's "Exploring Irelands Wild Atlantic Way – A Motorcycle Odyssey " which is published by The Liffey Press ..... here's a musical tribute from Francie Conway with Finbar Furey and Bianca Kinane the recording has been released coupled with The Lonesome Boatman .......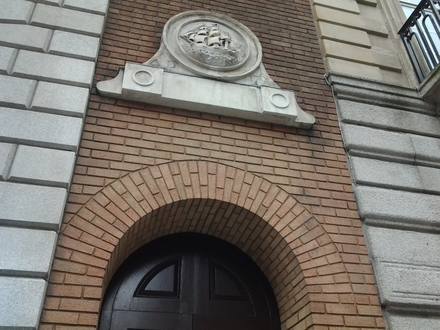 Next week here on Seascapes we have the remarkable tale of the Ouzel Galley and its voyage into the unknown with Kieran Devaney ; Jerome Lordan on "No Flowers on a Sailor's Grave" ; we hear about planned celebrations for the inventor of the submarine John Philip Holland in his native Liscannor in Co Clare ; we preview Calves Week and in rowing the Schull Regatta celebrates one hundred and thirty years ....all that and much more on Seascapes , until next Friday night tight lines and fair sailing."
About The Show
Seascapes, the RTÉ maritime programme with Fergal Keane. Seascapes brings you around our coasts and onto traditional and modern boats and yachts for a taste of the great outdoors. Whether you are a trawlerman or a yachtie, Seascapes will be of interest to you.