Seascapes Friday 18 July 2014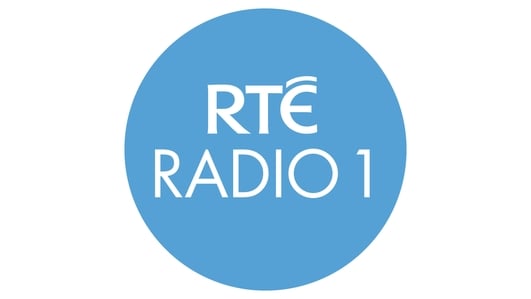 Seascapes
The maritime programme for this island nation presented and produced by Marcus Connaughton.
Seascapes Friday 18th July 2014
features Pat Murphy on Asgard replica dinghy; European Optimist Championships with Frank O Byrne; Hugh Oram on Enrights of Castleconnell; Galway Bay Sailing Club host HANSA 303 National Sailing Championships.
Hello and welcome aboard this week's edition of your maritime programme Seascapes this week we have a report from the Optimist European Junior Championships at the Royal St George Yacht Club in Dun Laoghaire ;Hugh Oram on the Enrights of Castleconnell and their world renowned fly fishing rods ;we'll have our competition winners of Kinsale Harbour -A History by John Thuillier......... ...first this week on Seascapes we met up with Garry Villiers Stuart recently to find out about the Winifreda built in the Naval dockyard in Haulbowline in 1892 to carry gunpowder and sailing again in Irish waters.........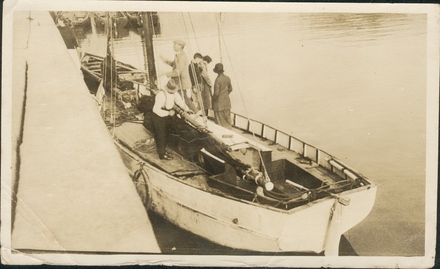 You can see photographs and read more about the Winifreda of Greenisland on the Seascapes webpage.......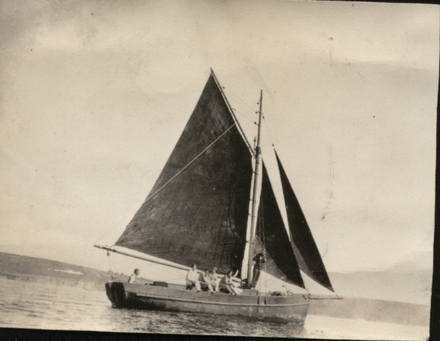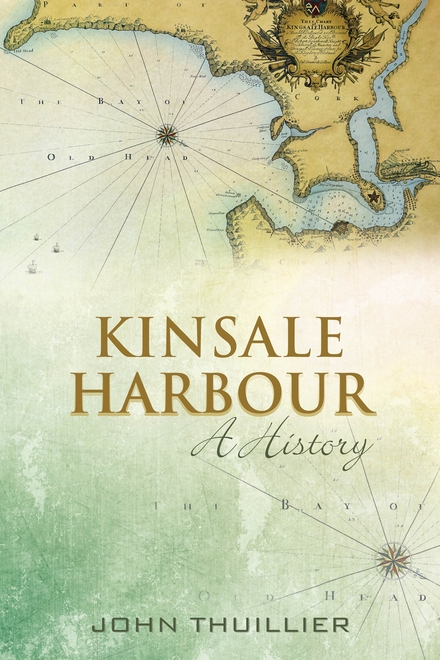 Kinsale Harbour – A History Published by The Collins Press is our competition prize here on Seascapes–we asked you tell us on what site was the Royal Dockyard in Kinsale in other words where there is now a hotel –we asked you to name the hotel which has a maritime theme.......The Answer is The Trident Hotel and the winners are ;
Esther Hoad Carrick on Shannon, Co Leitrim.
Shane O'Neill Skerries, Co Dublin.
Teresa Stapleton, Tipperary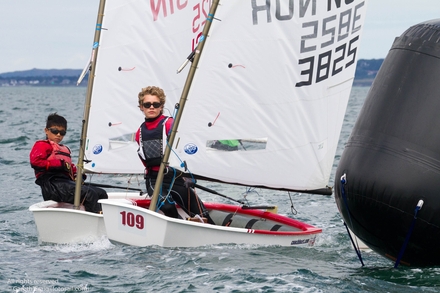 The Optimist European Championships kicked off at the Royal St George Yacht Club on Dublin Bay last Sunday with over 250 sailors from 44 nations , the second highest entry on record for the world's most popular junior sailing class, with over 150,000 boats registered internationally. Thirty-two European countries have entered teams of up to seven sailors each and they are joined by teams of up to four sailors each from twelve non-European countries, Seascapes was there on Wednesday we talked to Frank O Byrne whom we'll hear from shortly but first we met some of those attending as the young sailors took to the water , we talked to Don Moran from Cleveland , Ohio ......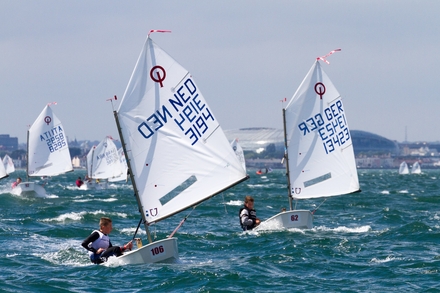 Race Organiser , Frank O Byrne .......
You can see images by Gareth Craig of Fotosail on the Seascapes webpage of the European Optimist Championships in the Royal St George Yacht Club in Dun Laoghaire......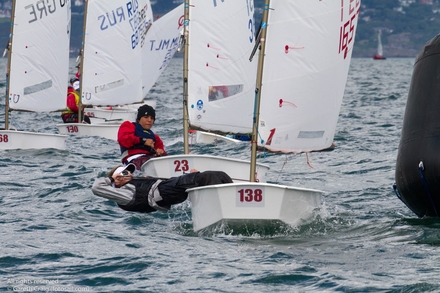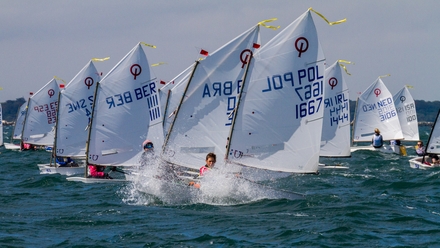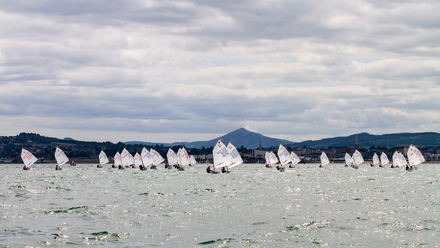 Next on Seascapes to writer and broadcaster Hugh Oram and a remarkable resident of Castleconnell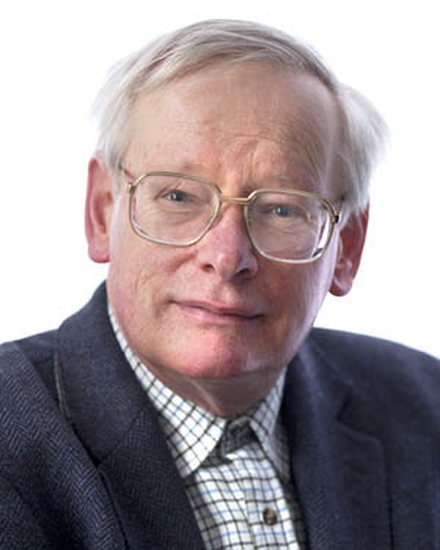 The National Coarse Fishing Federation of Ireland are hosting the 4th World Feeder Fishing Championships, on Inniscarra Reservoir near the village of Coachford this weekend . You can read and see more at www.ncffi.ie
Galway Bay Sailing Club, for the first time in it's history, is very proudly hosting an "All Ireland" sailing event for sailors with a disability. This national event will bring together the largest number of disabled sailors ever assembled in Galway for a great weekend of competitive sailing. There are 17 boats entered from Cork, Dublin, Belfast and Galway with 19 competitors. The All Ireland HANSA 303 Nationals are in their third year. Racing will take place from 1-4pm on Saturday and 11.30-2:30 on Sunday and all are welcome to come and visit.
Registration is from 9.30 this Saturday for competitors
Irish Water Safety (IWS) has appealed to the public to stay vigilant around water and not to become another drowning statistic. This appeal comes in the wake of IWS drowning statistics for last year which recorded 91 drownings, the lowest for 78 years.
Next Sunday Howth will remember the historic arrival of The Asgard………. at the handing over of a magnificent replica dinghy to The National Museum earlier this week we talked to Pat Murphy in Howth Yacht Club ….
Séafra Guilfoyle from Crosshaven in Co, Cork has this afternoon (18th July) won Silver at the 44th ISAF Youth World Sailing Championships in Portugal. The 18 year old member of the Irish Sailing Association's Academy competed against 56 other nations in the boys Laser Radial class to become the third ever Irish sailor to medal at this prestigious event.
Commenting on his triumph Séafra enthused "This morning I knew I had a medal secured so I had nothing to lose. My plan with my coach Russell was to sail as fast as I could and I went out there and won the race. I nearly had gold but in the last minute Joel moved up to finish fourth. I tried my best and I'm still thrilled with the result. I've the Laser Radial Worlds next week in Poland so hopefully I can medal there too".
Racing began on Monday (14th July) in Tavira and Séafra was quick to set the tone for the week, winning the first race and propelling himself to the top of the leader board. During the first three days of the championship Séafra remained untouched in pole position after six races. Then, dramatically, a 16th in yesterday's penultimate race saw the teenager slip to third for the first time. However Séafra had already generated enough of a points lead to guarantee himself a spot on the podium.
The final deciding race began this afternoon shortly before 1pm in 11 knots. Séafra, overnight leader Joel Rodriguez Perez from Spain and Ryan Lo from Singapore – separated by only seven points - were all in contention for Gold. A battle between the trio unfurled off the Algarve coast but it was Séafra who came out on top to win the final race. Rodriguez Perez finished fourth putting him four points clear of Guilfoyle to claim the Gold.
ISA Performance Director James O'Callaghan remarked "Séafra has sailed a fantastic event this week. To win the final race and claim Silver makes the achievement even sweeter. He has always been cool under pressure".
Séafra has become the second Irish sailor to medal in as many years, clear evidence that the Irish Sports Council's investment in the Irish Sailing Association is delivering a great return. In 2012 Séafra's former ISA Academy teammate Finn Lynch won Silver, prior to which only a Bronze had been claimed by duo Ciara Peelo and Laura Dillon in 1996. Finn is now sailing full-time and will compete at the Olympic qualifiers in September with the 2016 Rio Olympics firmly in his sights.
The ISAF Youth Worlds is widely recognised as being the equivalent of the youth sailing Olympics. Only one sailor is allowed to compete per nation in each class with Séafra having qualified to represent Ireland earlier this year. The majority of the world's top Olympic medallists finished off their youth careers with a medal at this event.
For full results see http://www.isafyouthworlds.com/results/index.php
About The Show
Seascapes, the RTÉ maritime programme with Fergal Keane. Seascapes brings you around our coasts and onto traditional and modern boats and yachts for a taste of the great outdoors. Whether you are a trawlerman or a yachtie, Seascapes will be of interest to you.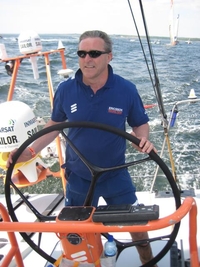 The Reel Thing
Hilary James/Simon Mayor
1:12 The Reel Thing
Hilary James/Simon Mayor
1:12 Sailing By
Bbc Concert Orchestra
1:25