Seascapes Friday 11 July 2014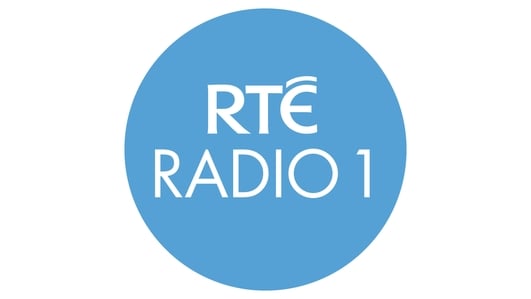 Seascapes
The maritime programme for this island nation presented and produced by Marcus Connaughton.
Seascapes Friday 11th July 2014
features SSV Corwith Cramer; Round Ireland Yacht Race; Peg Brandon -President,Sea Education Association;John Thuillier-Kinsale Harbour -A History;Glandore Summer School....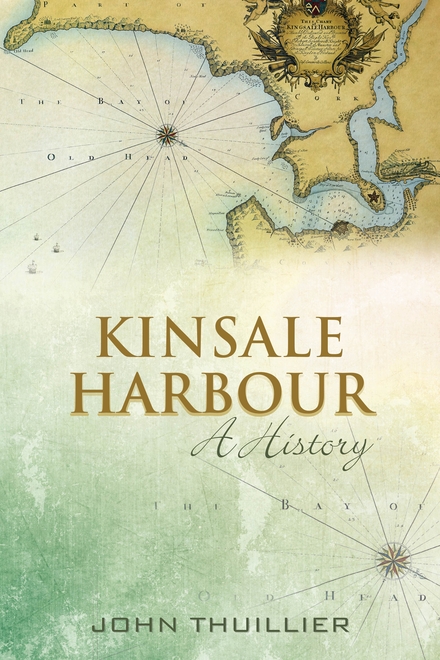 Hello and welcome aboard this week's edition of your maritime programme Seascapes this week; The Lee Swim takes place this weekend and celebrates its centenary ; Norman Freeman on going on the rocks in Scandinavia; We have the second part of our conversation with author John Thuillier on his book Kinsale Harbour – A History and you can still enter our Seascapes competition ; The Royal St George Yacht Club plays host to the European Optimist Championships............ First this week on your maritime programme to the recent Round Ireland Yacht Race from Wicklow Sailing Club........Thirty-six yachts departed Wicklow Bay for the 18th sailing of the Round Ireland Yacht Race. The first yacht across the line was the largest in the fleet – the Volvo 70 – Monster Project with Wicklow farmer, David Ryan at the helm. A huge crowd turned out to welcome David home ...........we hear from some of those who completed the race from Wicklow Sailing Club first the voice of Peter Shearer, Commodore of Wicklow Sailing Club .......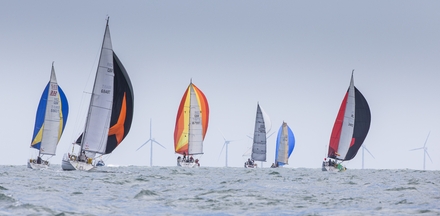 The race winner was Tanit and we heard the voice there of the Commodore of Lough Swilly Yacht Club and former Clipper skipper Richie Fearon from Fahan ........who was tactics and navigation specialist aboard the Scottish entry......our thanks to Emily Cox for that audio from the Round Ireland Yacht Race......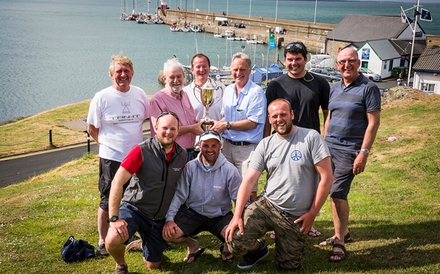 A recent visitor to these shores was the Sea Education Association – when they hosted a "One Ocean" event to coincide with the visit of the American marine research tall ship the SSV Corwith Cramer from Woodshole, Massachussetts speakers included Dr Valerie Cummins of The Irish Maritime and Energy Resource Cluster; Marine Biologist – Dr Tom Doyle of Beaufort Research ; Captain Elliot Rapoport –Associate Professor of Nautical Science and Dr Paul Joyce , Dean of SEA we talked to Peg Brandon , President of Sea Education Association ....
You can see and read more about the Corwith Cramer and the work of the Sea Education Association in Woods Hole on www.sea.edu
Next here on Seascapes to the second instalment in our conversation with John Thuillier author of Kinsale Harbour – A History just published by The Collins Press, the decline of the port was critical by 1922.........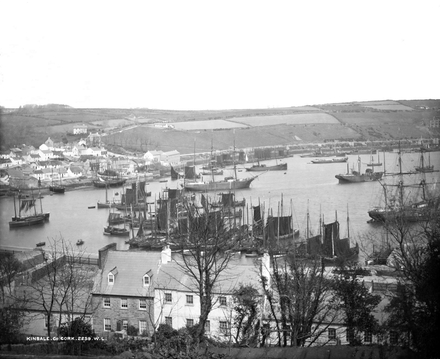 The voice of John Thuillier author of Kinsale Harbour – A History Published by The Collins Press; we have several copies of the book in our Seascapes competition – can you tell us on what site was the Royal Dockyard in Kinsale in other words where there is now a hotel – just name the hotel which has a maritime theme.......Answers on a postcard to Seascapes , RTE Radio 1,
Fr Mathew Street , Cork or by email to seascapes@rte.ie....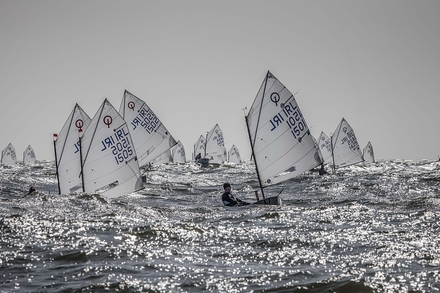 Next week the Optimist European Championships kick off at the Royal St George Yacht Club on Dublin Bay from this Sunday to the 19th of July. Over 250 sailors from 44 nations make it the second highest entry on record for the world's most popular junior sailing class, with over 150,000 boats registered internationally.
Thirty-two European countries have entered teams of up to seven sailors each and they are joined by teams of up to four sailors each from twelve non-European countries, we'll have a report on next Fridays edition of Seascapes ........
The National Coarse Fishing Federation of Ireland are hosting the 4th World Feeder Fishing Championships, on Inniscarra Reservoir near the village of Coachford on the 19th and 20thth of this month , next weekend . You can read and see more at www.ncffi.ie
As we mentioned earlier the Annual Vibes and Scribes Lee Swim takes place this weekend – celebrating its centenary featuring Seven Oceans Open Water Swimmer Steve Redmond amongst others....we wish all those taking part well ........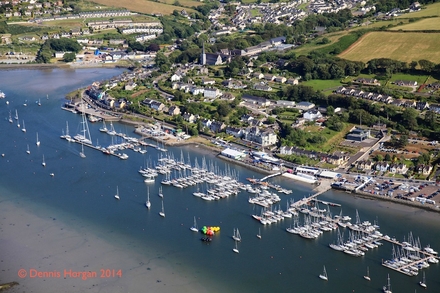 Next week here on Seascapes the remarkable story of the Winifreda built in Haulbowline in the 1890's by the Royal Navy to carry gun powder from Rocky Island Magazine and purchased by the Villiers Stuart family in 1917 the vessel is being sailed in Irish waters by Garry Villiers Stuart ; we'll be at the European Optimists Championship and we'll have a report from the Royal St George Yacht Club in Dun Laoghaire plus Hugh Oram on the Enrights of Castleconnell ....all that and much more until next Friday night – tight lines and fair sailing."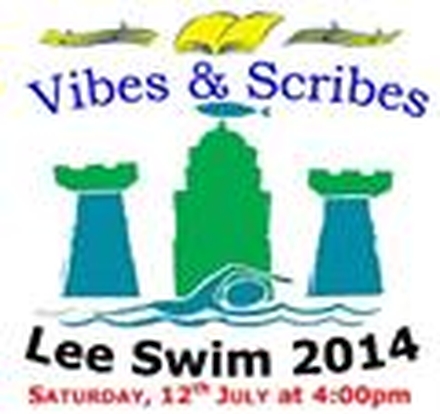 The five-mast Wind Surf cruise yacht will dock at Dun Laoghaire Harbour at 7am on Saturday, 12th July. It will remain docked at the port until 6.30pm when it will depart to the Isle of Man.
The Wind Surf is the largest ship in the Windstar Cruises fleet and is known for its luxurious amenities carrying 312 guests and 191 international staff. The Wind Surf, one part sailing yacht and one part upscale cruise ship, has seven triangular, self-furling, computer operated sails, making this a unique choice of cruise.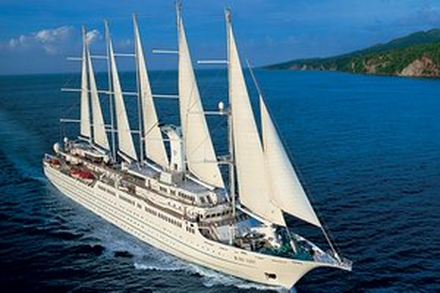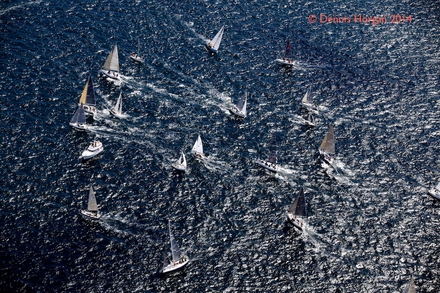 Volvo Cork Week-photo by Dennis Horgan
It was another very warm week for angling in Ireland although there were periods of heavy rain in some parts of the country. Many rivers and loughs are very low indeed and we need some consistent rainfall to help liven up the inland fishing scene. Sea anglers are enjoying a bonanza with many big species reported in this weather but there is a scarcity of mackerel in some parts of the coast at present.
Some recent rain brought some better salmon fishing on the Cork Blackwater at Blackwater Lodge. There was steady salmon and sea trout fishing reported from Lough Currane despite the hot humid conditions. Most other smaller salmon rivers in the Cork Kerry area were very low last week and very few fish were reported. There were a few grilse and sea trout reported from the River Laune despite the low water conditions. It was another good week on the Galway Fishery for grilse and many young anglers enjoyed some fine sport during the week. There was a great improvement in the grilse run at Ballynahinch last week and fishing improved for the many anglers fishing the river beats. Heavy rain also improved the grilse fishing at the Kylemore Fishery in Connemara. There were very low water conditions all week at Delphi but a few nice fish to over 12 lb. were recorded during the week. Sea trout and grilse were taken regularly by anglers fishing on the River Erriff all through the week. It was another good week on the River Moy despite the very low water conditions with fish recorded from all fisheries over the whole river. The Ballisodare Fishery also recorded a great week for anglers catching grilse in good numbers. Over in west Mayo, there was some salmon and better sea trout fishing reported from Carrowmore Lake and the Owenmore River. There were very low water conditions on the River Drowes but despite this, there were some good catches of grilse recorded.
A group of French anglers enjoyed excellent fly fishing for trout on the River Boyne with angling guide Peter Cunningham. The same French group led by well-known angling writer David Gauduchon fished with angling guide Eamonn Conway on the River Fane in low water conditions. Despite this the group managed to land some lovely trout. In the National Disabled Angling Facility, they held their Festival Fishing Competition and great fun and many rainbow trout were caught on the day. Andrew Ryan from Clonanav reports that anglers fishing the Suir and tributaries are enjoying very good sedge fishing for trout in the late evenings. There were more hatches of different sedges in the evenings on Lough Sheelin and more trout are now rising to them and better sport was enjoyed by anglers. Broken weather, better hatches of sedges and mayfly improved the trout fishing on the Corrib last week. The hot conditions did not deter anglers enjoying some good sport with the dry fly on Lough Conn last week. On Lough Melvin, there was good fishing reported for Sonaghan trout by angler's wetfly fishing. The Loughanure Angling Club held a competition on the lough last Sunday catching some nice trout on the day. Up in Cresslough the angling club reported some excellent rainbow trout fishing at Lough Na Tooey with fish up to 8 lb. recorded.
A group of anglers from the Carrigaline SAC fished with charter skipper Kit Dunne out from Wicklow and they caught some super fish including tope, smoothound, Bullhuss and Rays. Angling guide Sid Jones also fished with his son Dan and the rest of the family on one day to celebrate his son's birthday with skipper Kit Dunne. They caught some fine tope and birthday boy Dan napped himself a fine tope on the day. Brothers William and angling guide Jim Hendrick had some lovely bass from rock marks with lures and on rocky outcrops on fly in the south east. William also went afloat to catch some nice bass. Angling guide Gerard Doran enjoyed some great action taking bass on a range of popping and surface lures in the south east. A specimen garfish of 1.1 kg. was the highlight of some good deep sea fishing enjoyed by anglers fishing with charter skipper David Edwards out from Clonakilty in West Cork. The Galway Buccaneers SAC had a deep sea outing with charter skipper Kevin MacGabhann and they had a great day's fishing recording 14 species on the day. New charter skipper John Fleming in Galway reports on several groups of anglers he had out fishing in Galway Bay last week and they caught a huge range of species. In Killala Bay, skipper Donal Kennedy had several groups out deep sea fishing recording a great range of species. Charter skipper Daryl Ewing reported some wonderful tope fishing for his clients. One of them, Michelle Gallagher caught a fine big tope which was quickly photographed and returned and this wins our Catch of the Week. The Lough Swilly Sea Angling Club held their 2nd league trip from Rathmullan last Sunday and they were rewarded with 14 different species while sea fishing in the Lough. At Downings, charter skipper Michael McVeigh reported some excellent deep sea fishing for his clients including a very colourful specimen cuckoo wrasse. Over in west Donegal, the Magheraroarty & Islands SAC went deep sea fishing with skipper Neil Gallagher and they fished west of Tory Island recording 9 different species including megrim and bluemouth.
A group of young anglers attended the summer camp of Carrickmacross Coarse Angling and Youth Development Club at Brothers Lake at Carrickmacross catching some fine fish and receiving expert advice and instruction. Night fishing was the key to some lovely bream and tench recently caught on Lough Derry near Drumconrath. An incredible 126 Kgs of mainly Carp won the two day festival at Oaklands Fishery in New Ross for Danny Murphy.
A party of Portadown anglers fished with angling guides Peadar O'Brien and Tom Cogan on Lough Muckno and had a super day taking many double figured fish topped off with a lovely 20 lb. pike. Peadar and Tom were busy this week and took a group of French anglers out fly fishing for pike on several waters in Co. Monaghan taking many pike up to 20 lb. which were all released quickly. The Fishmaniak Club had an outing to the River Shannon at Banagher at the weekend and 22 anglers enjoyed good pike fishing catching and releasing 72 pike.
Finally there are many notices particularly about competition in our other news and competitions sections of the Update and this weekend, the National Coarse Fishing Federation's All Ireland competition is taking place on the lakes in Killeshandra. The following weekend, the FIPS-ed World Feeder Championships are taking place on Inniscarra Lake near Macroom in Co. Cork.
As always be safe while enjoying the best of Irish fishing and please wear a life jacket if going afloat, Tight lines especially in Ireland,
Paul BourkeCatch, Photo, Release
Follow the Irish Angling Update on Twitter or Visit Inland Fisheries Ireland on Facebook
If you have an angling story to share with the Irish Angling Update please send it to contact@fisheriesireland.ie.
About The Show
Seascapes, the RTÉ maritime programme with Fergal Keane. Seascapes brings you around our coasts and onto traditional and modern boats and yachts for a taste of the great outdoors. Whether you are a trawlerman or a yachtie, Seascapes will be of interest to you.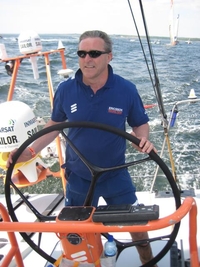 The Reel Thing
Hilary James/Simon Mayor
1:12 The Reel Thing
Hilary James/Simon Mayor
1:12 Sailing By
Bbc Concert Orchestra
1:25