Seascapes Friday 4 July 2014
Hello and welcome aboard this weeks edition of your maritime programme Seascapes ., this week we preview Volvo Cork Week Regatta ; we hear from the author of Kinsale Harbour – A History – John Thuillier in the first part of a feature on the historic maritime port and we have copies of the book in our Seascapes competition ; we have details of the Glandore Classic Boat Summer School which begins next weekend; first this week to the serene waters of the Pacific as Irish rower Philip Kavanagh who is part of a four man team aboard "Battleborn" ......we spoke to Philip a few days ago by satellite phone.......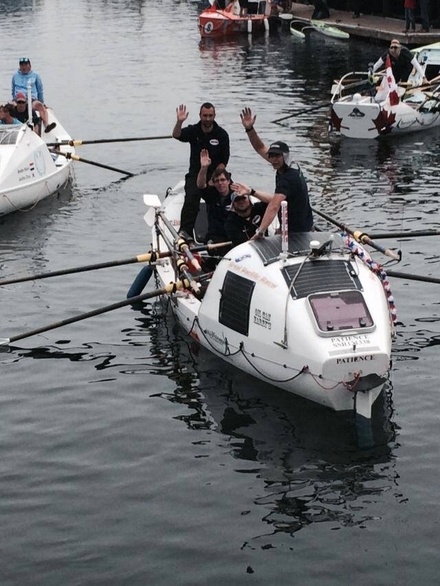 We'll be staying in touch with Philip Kavanagh and the crew aboard BATTLEBORN as they row across the Pacific ......you can read more on www.pacificrow2014.com or on the Seascapes webpage............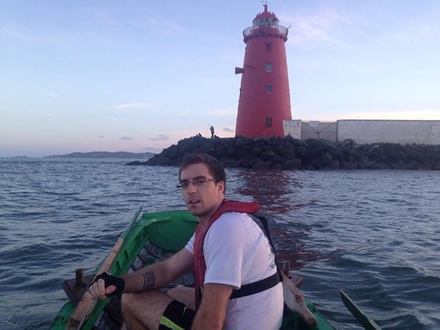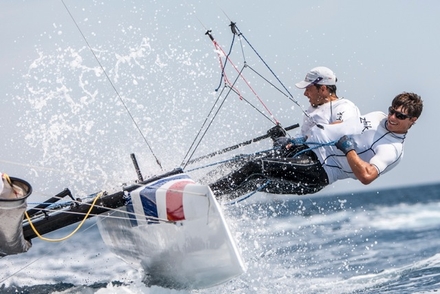 Next Monday sees the start of the F18 World Championship at Ballyholme Yacht Club, Bangor supported by North Down Tourism and NITB.
The F18 Class is the largest competitive catamaran class world wide with double trapezes and spinnakers. There is a lot of colour as can be seen from the Image Bank within the media section of our website 2014.f18worlds.com where we have lots of press releases. There are also lots of images from last years event in Italy for a greater feeling in our galleries. One of the main competitors is Glenn Ashby who sailed on Emirates Team New Zealand in the America's Cup in San Francisco last summer and is signed up for the next event with the same team.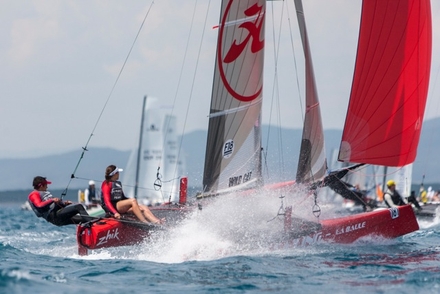 The Weekend after next on the 12th and 13th of July Glandore Classic Boat Summer School will take place organised by the Glandore Harbour Yacht Club. Glandore is well known for its Classic Regatta that occurs every two years attracting beautiful boats from Ireland and abroad to its picturesque anchorages, the Club have organised this biennial summer school since 1993 and this is the 10th edition. The programme covers themes of Irish maritime, coastal community, environment, heritage, policy and development, and of course the boats with their associated industry and traditions always feature in a big way. The Summer school sessions will be held the Kilfaughabeg Church in Glandore beginning on Saturday morning with a presentation from Marie Healy of Failte Ireland on the newly launched Wild Atlantic Way, this will deal with the project itself and its expected impact on the coastal community and environment, Jim Kennedy of Atlantic Sea Kayaking will speak about his adventure tourism business in the context of the Wild Atlantic Way and our rich natural habitats. More details on speakers and topics on the Seascapes webpage and on www.glandoreyc.com
Next on Seascapes to a man who is steeped in maritime tradition and inspired by his early childhood walks with his grandfather, he was a contributor to the Traditional Boats of Ireland and is the former director of Kinsale Further Education College – he is John Thuillier author of Kinsale Harbour – A History just published by The Collins Press....John spoke to Seascapes about this historic maritime port .........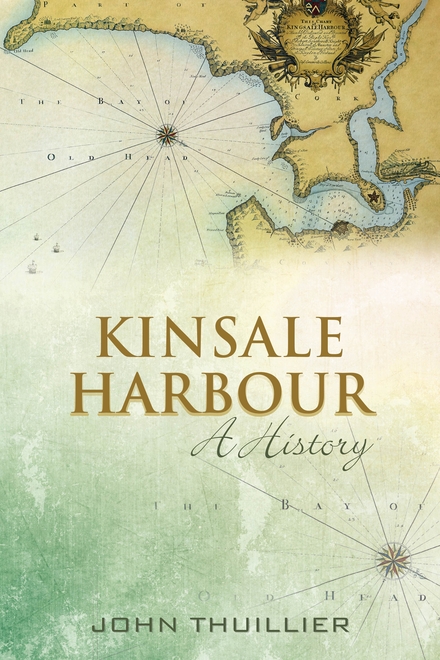 The voice of John Thuillier author of Kinsale Harbour – A History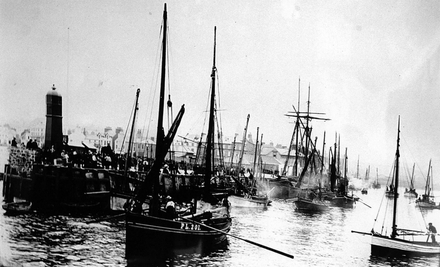 Published by The Collins Press; we'll hear more from John on next weeks edition of Seascapes – as we mentioned we have several copies of the book in our Seascapes competition – can you tell us on what site was the Royal Dockyard in other words where there is now a hotel – just name the hotel which has a maritime theme.......Answers on a postcard to Seascapes , RTE Radio 1,
Fr Mathew Street , Cork or by email to seascapes@rte.ie....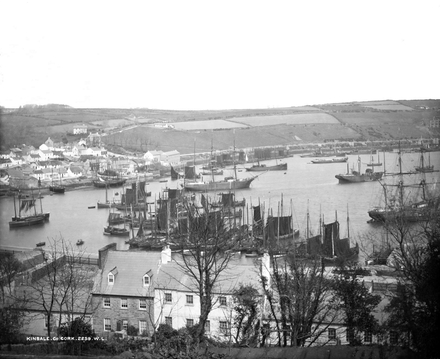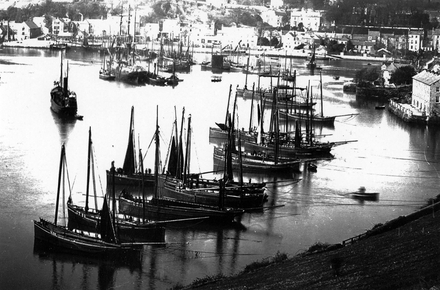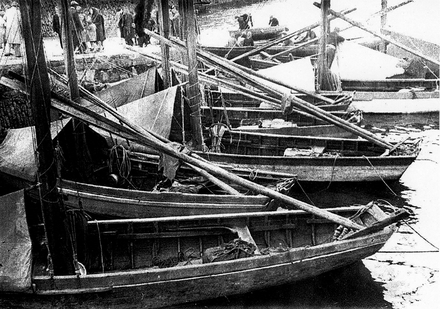 National Champions from Ireland, England, Scotland and Wales will be in County Cork joining over 2000 sailors at the Royal Cork Yacht Club, Crosshaven for this country's longest running sailing regatta - Volvo Cork Week. Class winners from the 2014 Irish and British National Championships will be racing at Volvo Cork Week in an international, adrenalin packed showdown in Cork Harbour and offshore .....a splendid visual spectacle.....
As part of the Bantry Bay Series at the West Cork Literary Festival, Philip Hoare will read from The Sea Inside at 5 pm on Thursday, July 10th in Bantry Library, Admission is FREE. Philip will also be part of an event along with John Mack and Leanne O'Sullivan on Saturday, July 12th at 3 pm, on Whiddy Island. The Ferry leaves Bantry Pier for Whiddy Island at 2.30 sharp. The West Cork Liteary Festival takes place in and around the town of Bantry from July 6th to 12th – full information on www.westcorkliteraryfestival.ie
We are a less than a fortnight away from staging of one of the largest sailing events of the season when the Optimist European Championships kick off at the Royal St George Yacht Club on Dublin Bay from the 13th to the 19th of July.
Over 250 sailors from 44 nations make it the second highest entry on record for the world's most popular junior sailing class, with over 150,000 boats registered internationally.Thirty-two European countries have entered teams of up to seven sailors each and they are joined by teams of up to four sailors each from twelve non-European countries.
About The Show
Seascapes, the RTÉ maritime programme with Fergal Keane. Seascapes brings you around our coasts and onto traditional and modern boats and yachts for a taste of the great outdoors. Whether you are a trawlerman or a yachtie, Seascapes will be of interest to you.