Seascapes Friday 27 June 2014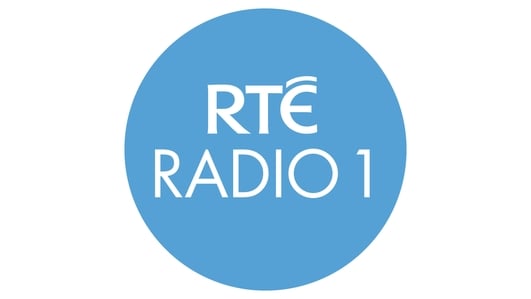 Seascapes
The maritime programme for this island nation presented and produced by Marcus Connaughton.
Seascapes Friday 27th June 2014
features Clipper Round the World Yacht Race in Derry; Sir Robin Knox Johnston -Derry Skipper - Sean McCarter; Samantha Tosh.
Hello and welcome aboard this weeks edition of your maritime programme Seascapes ., this week we'll be hearing about the start of the Round Ireland Yacht Race from Wicklow Sailing Club; we have details of the Wexford Maritime Festival on our webpage...first this week to one of the great maritime ports on this island – Derry which earlier this week welcomed the return of the Clipper Round the World Yacht Race happily the Derry yacht was first across the line – our intrepid reporter Mary McBrien was there for Seascapes over the past few days out and about on the quayside and at Culmore Point where some of the Clipper sailors got a chance to sail in a Foyle punt...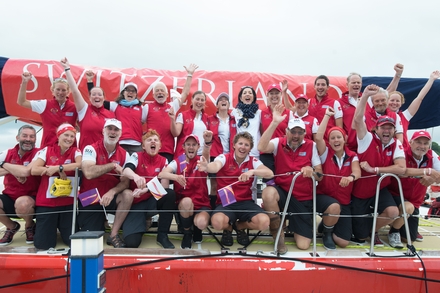 Brian McDonald of Greencastle who spoke to Seascapes on Wednesday night...Sir Robin Knox Johnston is the man who started this venture he told Mary McBrien ghow it all came about.....
The fleet were met by the Mayor of Derry Brenda Stevenson with great jubilation on the quayside.....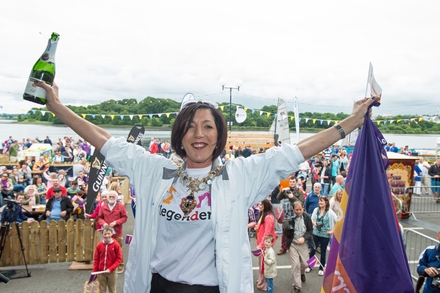 For Seascapes Mary went aboard the Clipper Yacht SWITZERLAND and was given a guided tour of the vessel by crew member Samantha Tosh – a native of Derry....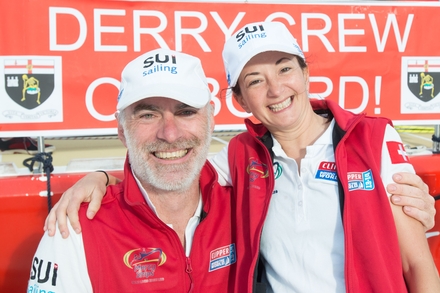 Samantha Tosh on board SWITZERLAND talking to Mary McBrien , finally lets hear from the skipper of the Derry yacht – yachtsman and sailor from Donegal – Sean McCarter.....
The Clipper Ventures Round the World Yacht Race is en route this weekend for Den Helder – we wish them fair sailing and salute all those who participated- and we wish all those taking part in the Round Ireland Yacht Race fair seas.....
This weekend one of Ireland's largest Maritime Festivals gets underway in Wexford. On the Wexford Quayside lots of great children's activities including science workshops, viking activities, the wobbly circus show and circus workshop, kids discos and games. A major air and sea rescue demonstration will take place in full view of Wexford quay at 3pm on Saturday With over 40 events, free activities and attractions, See www.visitwexford.ie
The Red Bull Cliff Diving World Series makes its first European stop this Sunday on Inish Mor on the Aran Islands at The Serpents Lair...or Poll na Peist ...a twenty eight meter deep blow hole on our western seaboard ...........read more on www.redbullcliffdiving.com
An Exhibition with the title "Sea Fever" is on all Summer at the Catherine Hammond Gallery in Glengarriff heartily recommended by several regular Seascapes listeners .......if you are in that part of the world then do drop in.......
Next week here on Seascapes your maritime programme we make contact with intrepid Irish Rower Philip Kavanagh as he rows from Monterey to Hawaii across the Pacific on board Team Battleborn ;
We talk to the author of Kinsale Harbour – A History – John Thuillier and we'll have copies in our Seascapes competition ;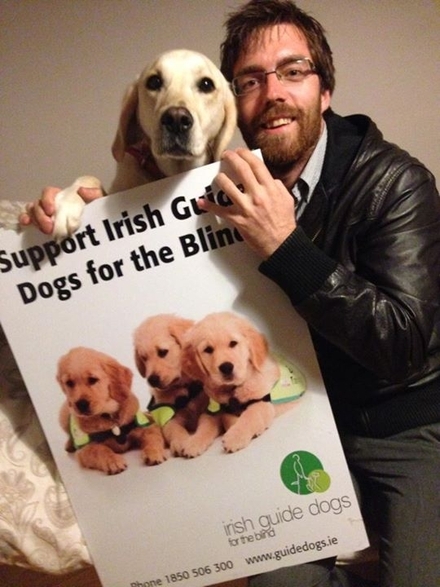 We preview Volvo Cork Week at the Royal Cork Yacht Club, all that and much more ... until next Friday night – tight lines and fair sailing."
Commissioners of Irish Lights exhibit new LED light at Ardnakinna Lighthouse, Bere Island, Co. Cork
New Light unveiled on Wednesday 18th June 2014 at landmark lighthouse
Consolidation provides the Commissioners of Irish Lights with reduction in annual operating costs
The lighthouse is a point of interest and described as a "must see" on the "Ardnakinna Lighthouse Loop Walk"
The Commissioners of Irish Lights (CIL) have unveiled a new light emitting diode (LED) light at Ardnakinna lighthouse on Bere Island, Co. Cork on Wednesday 18th June 2014. This sectored light marks the western entrance to Castletownbere. The white sector of the light indicates the safe approach to Bere Island Sound and the approach to Castletownbere Harbour which is the largest whitefish port in Ireland.
Ardnakinna Lighthouse is located in an area of outstanding natural beauty on the Beara Peninsula and a favourite among those who visit, is the Ardnakinna Lighthouse Loop Walk. This project, while upgrading Ardnakinna Lighthouse, will also provide reliable and low maintenance operational needs for the next 20 years, achieving an annual reduction in operation costs of approximately 24% for CIL.
Mr Eoghan Lehane, Operations & Property Manager of CIL commented "the exhibition of this new light marks another stage in the modernisation of many of our stations as part of a multi-year Capital programme. While providing improved reliability for mariners, the use of modern low powered LED lights offers cost effective solutions that allow the removal of diesel generation equipment with consequent environmental benefits and maintenance savings".
The exhibition of this new light marks a significant milestone within CIL's major Capital Refurbishment Project currently being carried out at the lighthouse. The project includes replacing the mains-powered 1500W lamp with a new low power flashing LED light source in the existing lens. The light range will be reduced from 17n miles White, 14n miles Red to 14n miles White, 9n miles Red and exhibited in the hours of darkness only but will keep the same flashing character.
The Mains-fail Standby Diesel Generator will be removed and standby power will be provided by duplicated 24V batteries and chargers which will reduce maintenance requirements at the station as well as the need for fuel delivery. The installation of the LED light-source removes the need to change lamps and reduces power requirements to the station resulting in lower electricity costs.
The upgrading of Ardnakinna lighthouse demonstrates CIL's commitment to the economic and sustainable delivery of aids to navigation services around the coast of Ireland while keeping our mariners safe.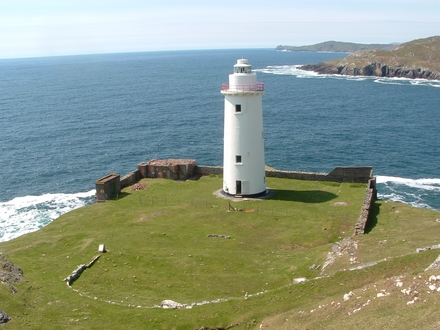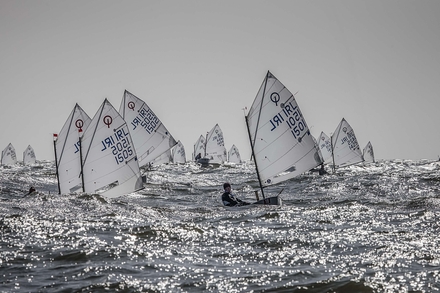 Ireland is a fortnight away from its staging of one of the largest sailing events of the season when the Optimist European Championships kick off at the Royal St George Yacht Club on Dublin Bay from the 13th to the 19th of July.
Over 250 sailors from 44 nations make it the second highest entry on record for the world's most popular junior sailing class, with over 150,000 boats registered internationally.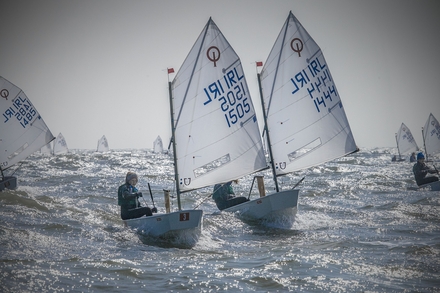 Thirty-two European countries have entered teams of up to seven sailors each and they are joined by teams of up to four sailors each from twelve non-European countries.
The great majority of the sailors will be aged between 13 and 15 year old. They have been selected from trials and sometimes pre-trials involving several thousand sailors. Unlike at other Optimist events the girls – just over 100 of them – will race separately from the boys and this gives great emphasis to their event. Indeed all six of the female European Olympic dinghy medallists at the London 2012 Games had participated in Optimist European Championships.
Male graduates of the event include triple Olympic medallist Iain Percy (GBR).
The event was last held in Ireland in 1993 at Newtownabbey. Only 27 countries (21 European) participated then, mostly because few East Europeans were able to travel but also due to the growth of Optimist sailing in countries such as Singapore, India, Hong Kong, Australia and New Zealand in the last twenty years. Indeed Singapore, where sailing is a major school sport, may well challenge for the open prizes. First-time entrants are Iceland and Antigua.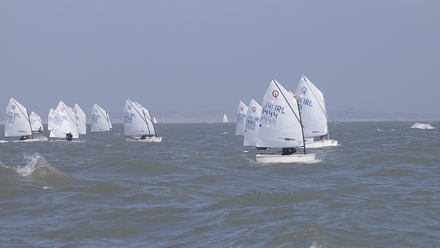 Individual prospects are hard to identify with many of last year's sailors now over age, but Mara Turín of Slovenia won both the 2012 and 2013 Championships and could become the first girl ever to win three times. 2013 boy's champion Tytus Butowski of Poland will also be trying to retain his title.
One of the key factors in the choice of Dun Laoghaire was the ability to house all participants in two hotels close to the venue, creating an Olympic village type environment ashore perfect for making the friendships so valuable in this lifetime sport.
For event updates, information and to follow the racing live see:
Facebook: www.facebook.com/OppiEuros2014
Twitter: www.twitter.com/OppiEuros2014
Website: www.oppieuros2014.com
Optimist Trial photographs courtesy of Aidan Tarbett Photography.
It looks like it could be a two-yacht race for the 2014 Round Ireland line honours right up until the last nautical mile with Teng Tools Kilcullen continuing to shadow Monster Project throughout Tuesday. At 5pm Farmer Ryan aboard Wicklow's Monster Project was still stretching his lead over Teng Tools Kilcullen, Alan Crosbie and Enda O Coineen, with about 16 miles between them as they sailed past Belmullet, Co. Mayo.
The distance between the two leaders drifted throughout the day from one to sixteen miles but Teng Tools Kilcullen are at the ready to surge ahead if Farmer Ryan's Monster Project makes the tiniest mistake. 60-foot Teng Tools Kilcullen shot ahead of the fleet at Saturday's start and Monster Project only managed to take the lead on the water in the early hours of Sunday morning.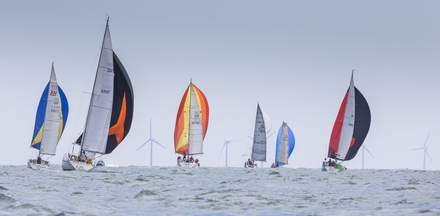 Meanwhile the 'Insomnia' references are flying as rumours abounded that Bobby Kerr must have started dishing out some very strong espresso aboard, when they suddenly 'woke up' on Tuesday morning, moving into third place on the water and closing the distance to just 11 miles from the leaders. As the afternoon progressed the Newstalk entry drifted to 32 miles behind them and were neck and neck with Libertalia (Team Jolokia from Lorient) - with both vying to stay in third place on the sea - that looks like a race that will continue for a while yet.Still, the four leaders are way down the pecking order in terms of the real race, which is decided on handicap.
Of the 35 yachts still in the race on Tuesday afternoon, Teng Tools Kilcullen was in last overall position, Libertalia 34th, whilst Monster Project was only 33rd and Newstalk for Adrenalin just ahead in thirty-first place.The real race is mid fleet and a real surprise package is splitting two former winners. Cavatina – previous 2 time winner, is still 1st on corrected time. Ruth and Big Deal (Dillon father and son team) have changed places with the two-hander now in 3rd, still a remarkable achievement. Polished Manx overtook McGregor for 4th spot on Tuesday afternoon and there are just 10 minutes between them. At this point, the first 17 boats are all within 6 hours of each other on corrected time.
Another fascinating duel in the pack is between the two Irish Offshore Sailing boats, Desert Star and Sherkin who have been consistently in the top ten interchanging rankings.
It looks like they might get a little wind this evening, but forecast shows the wind slackening again throughout the night. This will make the tidal gate at Rathlin Island even more important; whoever gets there to take advantage of the flood tide will gain significantly. Boats who miss the flood might find themselves anchoring to hold position against the ebb tide and stronger winds from SW are not forecast until later this evening.
This continues to be a fascinating race, though it must be very frustrating for the sailors.Current predictions expect the earliest the first yacht will cross the finish line at Wicklow Bay will be Wednesday morning, but the winds will dictate!
Keep watching on the Tracker – details at roundirelandyachtrace.ie
About The Show
Seascapes, the RTÉ maritime programme with Fergal Keane. Seascapes brings you around our coasts and onto traditional and modern boats and yachts for a taste of the great outdoors. Whether you are a trawlerman or a yachtie, Seascapes will be of interest to you.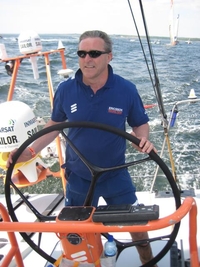 The Reel Thing
Hilary James/Simon Mayor
1:12 The Reel Thing
Hilary James/Simon Mayor
1:12