Seascapes Friday 9 May 2014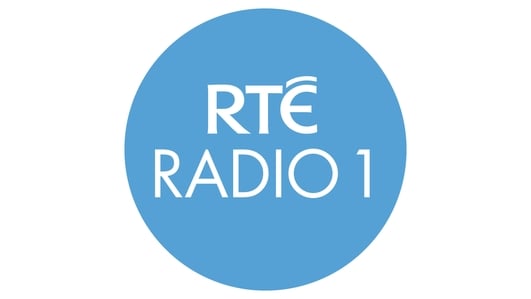 Seascapes
The maritime programme for this island nation presented and produced by Marcus Connaughton.
Seascapes Friday 9th May 2014
features Lusitania 99th Anniversary in Cobh ; NMCI major contract; Norman Freeman &The Amorous Captain; Calves Week and Michael Martin on The Lusitania.
Hello and welcome aboard this week's edition of your maritime programme Seascapes – we'll have the latest on the Clipper Ventures Round the World Yacht Race ; a new initiative from Inland Fisheries Ireland; the National Maritime College of Ireland signs a major contract with Chevron ; author of Seaspray and Whisky – Norman Freeman on an amorous ships captain; later in this weeks edition of Seascapes we'll hear from author , historian and founder of the Titanic Trail in Cobh – Michael Martin on a new book he has written on the Lusitania....the sinking of which by torpedo by a German U Boat off the Old Head of Kinsale , ninety nine years ago was marked in the past week ....Naoimh Reilly attended the commemorations in Cobh last Monday as the people of the town remembered the fate of those lost at sea from the Lusitania......
Carrickcraft and Waveline Cruisers will be merging for the 2015 boat hire season. The existing shareholders of Carrickcraft and Waveline will be shareholders in the enlarged holding company for the group. The combined fleet of 125 boats will be based at Carrickcraft's existing marinas at Carrick-on- Shannon and Banagher on the Shannon and at Bellanaleck on Lough Erne. Administration and accounting will be centralised at Carrickcraft's Markethill office.
The combined fleet of 125 boats will be based at Carrickcraft's existing marinas at Carrick-on- Shannon and Banagher on the Shannon and at Bellanaleck on Lough Erne. Administration and accounting will be centralised at Carrickcraft's Markethill office.
Sven and Anita Neubert of Waveline have already moved back to live in Germany and will run the German-speaking booking office for the combined group. With their knowledge of this market and the increased fleet, the target is to increase the number of bookings from Germany, Austria and Switzerland.
John Morton, Managing Director of Carrickcraft, said "We have worked well with Sven and Anita on many joint projects and this is a great opportunity for us to increase our business in Europe. We have developed some excellent web-based marketing strategies for the English-speaking market and will now try to do the same for the German-speaking market."
Calves Week in West Cork was launched this week and we'll be speaking to Commodore Tadgh O Dwyer about the event and hearing about The Schull Regatta which is celebrating its 130th Anniversary this year here on Seascapes next Friday .........
Lorna Siggins reports that " A 4,500-year-old log boat is among 12 early Bronze Age, Iron Age and medieval craft that have been located in Lough Corrib, along with several Viking-style battle axes and other weapons. The vessels were discovered by marine surveyor Capt Trevor Northage while mapping the western lake to update British admiralty charts you can read more on the Seascapes webpage www.rte.ie/radio1/seascapes - we had planned to mark the passing of the remarkable Daphne Pochin Mould on this edition however we will do so on next weeks programme ......
Investigative dives were subsequently carried out last summer by the underwater archaeology unit (UAU) of the National Monuments Service, and radiocarbon dating of samples was then conducted. Minister for Arts, Heritage and the Gaeltacht Jimmy Deenihan, who was informed of the finds recently, has described them as "exceptional".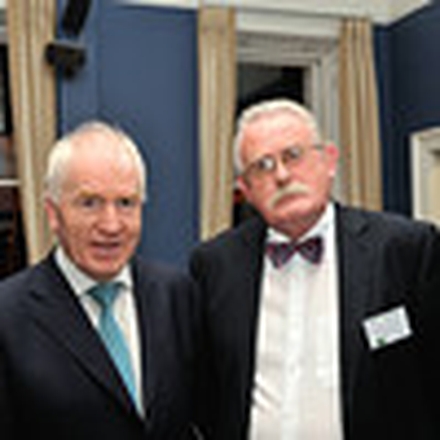 The three Viking-style battle axes recovered from one of the vessels will be a centre piece in the National Museum's Battle of Clontarf commemorative exhibition, which is due to open later this month.
Annaghkeen log boatThe oldest of the vessels located, the 4,500-year-old Annaghkeen log boat, had already been lying on the bed of Lough Corrib for 3,500 years when the Vikings arrived, Capt Northage has pointed out.
The 12m vessel is almost identical to the Lurgan log boat found in 1902; and the Carrowneden boat found near Ballyhaunis, Co Mayo, in 1996.
"The Annaghkeen boat was made from a very big tree, and it took a lot of skill and effort to make it," said UAU archaeologist Karl Brady.
"The fact that all three boats were located within 30 miles of each other would suggest that they were made by the one builder, or that there was a vogue for early Bronze Age boats of this type," he said.
Another vessel dating from the 11th or 12 century and found near Carrowmoreknock on the Corrib may have been on a raid when it sank, he added.It is likely the warriors on board were Irish and had adapted for their use the Viking weapons found on board.
Capt Northage noted the Annaghkeen vessel was the same age as that estimated for the oak trackway recently revealed by storms along the north Galway shoreline.
"These people were living in a very different landscape and working at the forefront of technology back then," he said.
All of the weapons have been recovered for conservation by the National Museum, including bronze spearheads and a very rare wooden spear.
Brandon Bay has always delivered wind and waves at this time of year, and with beaches facing most directions 2014 is sure to be no exception! The BWA Ireland Wave Sailing Championships will take place in Kerry from the 12th - 16th of May and Irish Windsurfing Association members will become honorary members at no extra cost. More information here www. irelandbwa.co.uk/
"Out of Arklow " by Danny O Neill – has just been published – Danny shipped out of Arklow as a boy of thirteen on local fishing boats going on to join the Merchant Navy working his way from ordinary seaman to master...Danny served on eighty different boats and ships and was Master of 37 of them, they included fishing vessels; coasters; tramp steamers; cattle boats; passenger ships; tankers ; container ships; dredgers; yachts ; patrol boats .....the book "Out of Arklow" – A Life of Change is published by Author House and is being launched next Friday in the Maritime Museum in Arklow....Congratulations Danny ......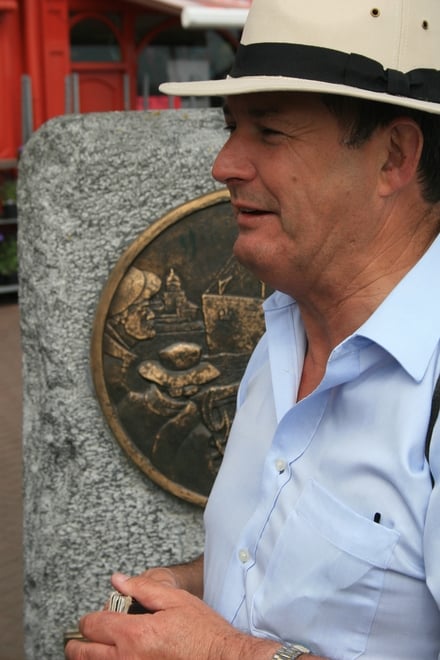 As we mentioned earlier the past week saw ceremonies to mark the 99th Anniversary of the loss of The Lusitania – and much coverage of the controversy regarding access to the vessel – author and historian Michael Martin has just completed a book on the vessel which is due for publication in October he spoke exclusively to Seascapes about some new discoveries relating to the vessel......
GAC Training & Service Solutions (GTSS), a joint venture between the National Maritime College of Ireland (NMCI) and global shipping, logistics and marine services provider GAC, have been awarded a four-year training contract with Chevron Shipping Company (CSC). It is the single largest maritime training contract in the history of the Irish state...we hope to speak to Conor Mowlds of NMCI in the coming weeks about whats involved......
NMCI AWARDED IRELAND'S LARGEST-EVER MARITIME TRAINING CONTRACT
Officer training courses to be delivered to 450 Chevron Shipping officers at the National Maritime College of Ireland
GAC Training & Service Solutions (GTSS), a joint venture between the National Maritime College of Ireland (NMCI) and global shipping, logistics and marine services provider GAC, have been awarded a four-year training contract with Chevron Shipping Company (CSC). It is the single largest maritime training contract in the history of the Irish state.
Under this training agreement, GTSS will deliver skills training for CSC's entire junior officer corps and engine room workshop skills for its junior engineers. More than 450 CSC officers, from around the world, will pass through the training programme at the NMCI facility in Ringaskiddy, Co. Cork. NMCI is a constituent college of Cork Institute of Technology.
The agreement between GTSS and CSC will be confirmed at the Offshore Technology Conference in Houston at a signing ceremony attended by Richard Bruton, TD, Minister for Jobs, Enterprise and Innovation, Terry Luke, Manager, Marine Employee Learning & Development, CSC and Conor Mowlds, Head of NMCI and Managing Director of GTSS, on Tuesday next, May 6th.
"We are delighted to have agreed this long-term training contract with Chevron Shipping" said Conor Mowlds, "this agreement is testament to the high regard in which the NMCI and GTSS services are held by one of the world's foremost shipping companies and oil majors. It also helps broaden our engagement with CSC, which, up to now, has been focused on the provision of cadets. It also cements the NMCI's reputation as a world-class institution. Our attention is now firmly focused on delivering a tailor-made training course that meets CSC's bespoke needs and a first-class training experience for every one of the 450 officers that will be coming to Cork during the next four years."
Chevron Shipping will also be making a significant equipment investment at the NMCI, including a f'o'csle head arrangement, winch, drum, and crane. The development of the foc's'cle head arrangement is supported by SEFtec, a Cork-based SME that is a world-leader in the production of robust, reliable and cost-effective safety training simulators and facilities for the world's leading training centres. The NMCI and SEFtec also have a joint venture called SEFtec NMCI Offshore that delivers training services for the oil and gas industry.
CSC transports crude oil, refined products, liquefied petroleum gas and liquefied natural gas for customers worldwide and has a long-standing global relationship with both the NMCI for cadets and GAC for shipping services
For more information on the National Maritime College of Ireland visit www.nmci.ie
Annalise Murphy Wins Gold at Garda Olympic Week in Italy for Second Consecutive Year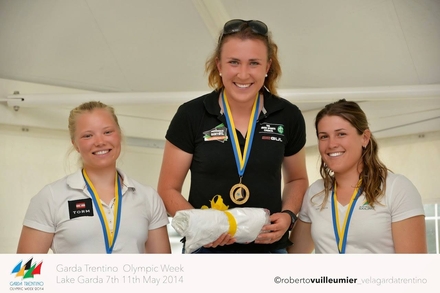 Annalise Murphy; Ireland's Olympic sailor from Providence Team IRL has won Gold and retained her Eurosaf crown at the Vela Garda Trentino, Italian Olympic Week on Lake Garda.
Having won five of the eight races throughout the week in shifty 10-20 knot breezes on Lake Garda, Annalise Murphy was a clear 16 points ahead of Italian Silvia Zennaro going in to the Medal Race. The only threat to Murphy's medal winning opportunity in today's race was the Italian but Murphy made sure she could not be overhauled by engaging her on the start line. Murphy went on to finish 6th and secure the 2014 title.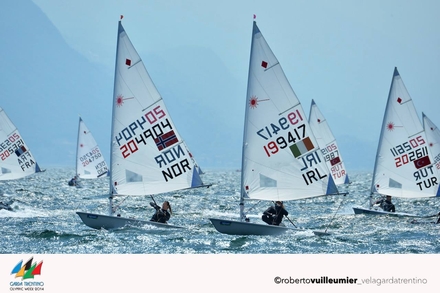 The medal races were cancelled for the 49er class after drama on the lake for the skiff classes with a number of high profile crashes in high winds. Ryan Seaton and Matt McGovern were sailing in this regatta fresh from their Silver medal win in France two weeks ago. The pair will regret the opportunity to medal twice in as many weeks but a boat handling error while leading one of the races saw them drop off the podium. It was unfortunate that the medal races were cancelled preventing the boys from clawing back a podium position however regatta organisers were unwilling to take a risk following yesterday's drama.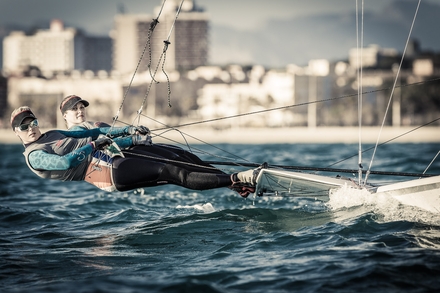 In the ladies skiff class 49erFX, Andrea Brewster and Saskia Tidey made more progress this week but a crash put paid to a stronger performance at the regatta. Luckily a suspected broken arm for Saskia Tidey turned out to be heavy bruising following a crash in yesterday's high winds.
Commenting on the team's performance this week, ISA Performance Director James O'Callaghan remarked "For the second time in a fortnight the team is returning home from an international regatta with a medal. In France it was the 49er boys Ryan and Matt this time it's Annalise. This reflects well on the progress being made towards Santander which is the first opportunity for Olympic qualification for Rio 2016".
The next major regatta for Providence Team IRL is the Eurosaf Delta Lloyd regatta in Holland from 20-24 May 2014.
Next week here on Seascapes the remarkable Daphne Pochin Mould is remembered ; we hear about Calves Week and the Schull Regatta which celebrates its one hundred and thirtieth anniversary ; The Baltimore Wooden Boat Festival ; Kieran Devaney takes us aboard Radio Caroline and Gery Flynn on the latest edition of Inshore Ireland magazine ....all that and much more here on your maritime programme until next Friday night – tight lines and fair sailing."
About The Show
Seascapes, the RTÉ maritime programme with Fergal Keane. Seascapes brings you around our coasts and onto traditional and modern boats and yachts for a taste of the great outdoors. Whether you are a trawlerman or a yachtie, Seascapes will be of interest to you.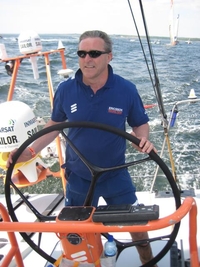 The Reel Thing
Hilary James/Simon Mayor
1:12 The Reel Thing
Hilary James/Simon Mayor
1:12 Sailing By
Bbc Concert Orchestra
1:25