Seascapes Friday 25 April 2014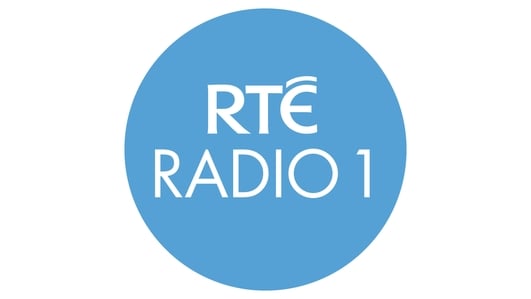 Seascapes
The maritime programme for this island nation presented and produced by Marcus Connaughton
Seascapes Friday 25th April 2014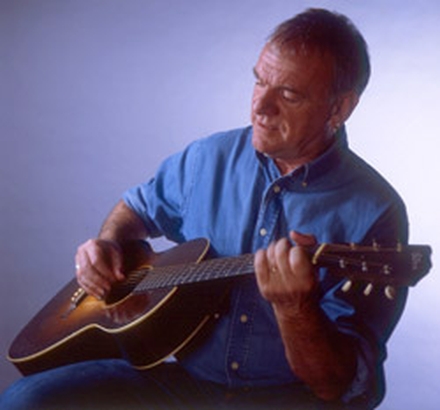 features writer and singer Ralph McTell on The Grey Sea Strand ; Around the Wild Cape Horn and A Kiss in the Rain....
Hello and welcome aboard this week's edition of your maritime programme Seascapes to this man a distinguished songwriter , performer and writer on how he came to write "Around the Wild Cape Horn" inspired by the exploits of Irving Johnson ; how Jim McCann' s tale a family's loss at sea inspired "The Grey Sea Strand " and the legacy of that composition recorded by both Ralph and Jim "A Kiss In the Rain" dedicated to Annie Briggs and the late Bert Jansch ...........he is Ralph McTell who visits these shores in a few weeks time......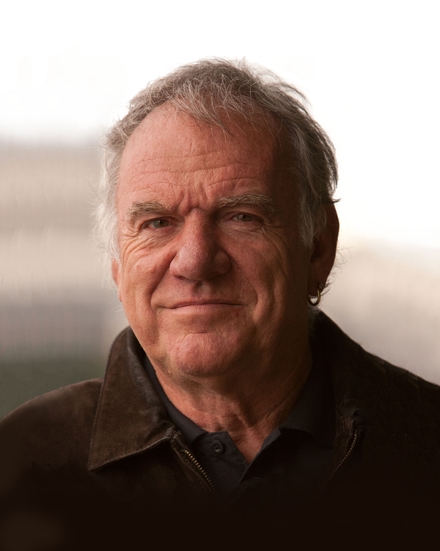 Around the Wild Cape Horn written and performed by Ralph McTell and taken from his album " Somewhere Down the Road" ...this next piece I remember vividly and was reminded recently in a note on the book of the face by Jim McCann .....
Ralph McTell and Kiss in the Rain ...you can see and hear Ralph on his Celtic Cousins Tour next month all the tour dates are on the Seascapes webpage and in our competition we have two tickets for his show in Cork on Sunday 11th May in the CIT Curtis Auditorium in the Cork School of Music ...we want you to name the man that inspired Ralph McTell to write "Around The Wild Cape Horn" Answers on a postcard to Seascapes , RTE radio 1, Fr Mathew Street, Cork or by email to seascapes @rte.ie ...
Celtic Cousins Tour 2014 - www.ralphmctell.com
30th Apr 2014 Hall For Cornwall Truro 01872 262466 www.hallforcornwall.org
2nd May 2014 Queens Hall Edinburgh 0131 668 2019 www.thequeenshall.net
3rd May 2014 The Lomond Auditorium, SECC Glasgow 0844 395 4000 www.ticketsoup.com
7th May 2014 Waterside Theatre Derry 028 7131 4000 www.watersidetheatre.com
8th May 2014 The Mac Live Belfast 028 9023 5053 www.themaclive.com
9th May 2014 The Helix Dublin 00353 (0) 1 700 7000 www.thehelix.ie
10th May Theatre Royal Waterford 00353 (0)51 874 402 www.theatreroyal.ie
11th May 2014 CIT Cork School of Music Union Quay, Cork 021-4271659 Pro-Musica, 20 Oliver Plunkett St., www.promusica.ie
Almost 200 sailors across five classes and three races courses competed on the waters north of Ireland's Eye in Howth today for Day 2 of the ISA (Irish Sailing Association) Youth Pathway National Championships in excellent light and tactical conditions. Racing will continue for a further two days at what is the most prestigious annual youth sailing event on the domestic calendar with the sailors all vying for places on squads and teams for international events.
In the Laser Radial class it was Conor O'Beirne from the Royal St George Yacht Club in Dun Laoghaire that took the first bullet of the day. He was followed by Cian Byrne in 2nd and Gary Fekkes in 3rd. Overnight leader Séafra Guilfoyle finished 5th but still maintained his overall lead by three points. Cork's Cian Byrne led the charge in the next race – and ultimately winning Race 5. With discards now coming in to play Cian moved up the leader board to tie on seven points with frontrunner Séafra Guilfoyle ahead of the final race of the day. Race 6 saw the top three sailors all finish outside of the top five but discarding what were then their highest results so far meant Séafra Guilfoyle is once again top of the leader board with Cian Byrne only two points behind.
Overnight leaders Robert Dickson & Sean Waddilove from Howth continued their dominance this morning in the 420 class. They won the first race but Peter McCann & Arran Walsh were hot on their heels followed by Cliodhna Ni Shuilleabhan & Jil Mc Ginley from Kinsale who came in 3rd. A discarded 4th in the second race for Dickson & Waddilove still left them five points clear of race winners McCann & Walsh. But not to be outshone by their male counterparts, cousins Lizzy McDowell & Cara McDowell from Malahide and Ni Shuilleabhan & Mc Ginley took 2nd and 3rd place respectively to significantly close the points gap with the three leading boys teams. The McDowell cousins continued to pile on the pressure in Race 6 taking the win and moving them up to 3rd overall. Dickson & Waddilove however are still the ones to beat followed by McCann & Walsh who remain in 2nd place at the mid-way mark in the regatta.
ISA 420 Coach Ross Killian commented "The light conditions saw three different winners in the 420 races. Peter and Arran favour these conditions and had a second place and a race win. Lizzy and Cara proved the girls were up to the challenge and held off strong competition from Robert and Sean to win Race 6. It'll be interesting tomorrow because the forecast is for much stronger winds."
In the Laser 4.7 class Nicole Hemeryck from Dun Laoghaire, who has only recently graduated from the junior Topper class to the Laser, was first to cross the finish line in Race 1. Rory Fekkes from Co. Down came in 2nd ahead of Johnny Durkan from Royal Cork. Hemeryck won Race 2 and was runner-up in Race 3 leaving her in pole position after their first day of racing. Four points behind her is Conor Sherriff who had a 4, 2, 2 and Johnny Durkan who, following his 3rd in Race 1, had two fourth place finishes.
Geoff Power, Heather Spain and Hugh Perrette are the top three respectively in the Topper class while Peter Fagan, James McCann and Daniel Hopkins make up the podium places after the first day of the Optimist Trials.
Racing is scheduled for all classes again tomorrow although the forecast is for more wind than today's 7 knots.
For full results see www.hyc.ie/resultsselector
" Next week here on Seascapes –an eco friendly pledge for tuna fishing saving turtles; sharks and ray ; a device for checking wind speeds that you can connect to your phone; Tom Hurley visits Pat Stack at the North Tipperary Angling Centre in Ballinderry in
a crystal clear spring fed 17-acre lake on Pat's farm contains plenty of hard fighting rainbow trout that will set rods bending to dry flies, wet flies and any type of lure that can be used with a fly rod, the tale of Eustace the Warthog ....all that and much more here on Seascapes next Friday night – until then tight lines and fair sailing."
About The Show
Seascapes, the RTÉ maritime programme with Fergal Keane. Seascapes brings you around our coasts and onto traditional and modern boats and yachts for a taste of the great outdoors. Whether you are a trawlerman or a yachtie, Seascapes will be of interest to you.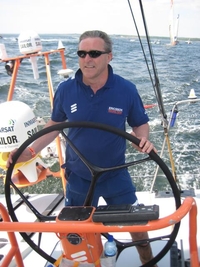 The Reel Thing
Hilary James/Simon Mayor
1:12 The Reel Thing
Hilary James/Simon Mayor
1:12
A Kiss In The Rain
Ralph Mctell
4:33
Around The Wild Cape Horn
Ralph Mctell
5:21 Grey Sea Strand
Jim Mccann
3:41