Seascapes Friday 4 April 2014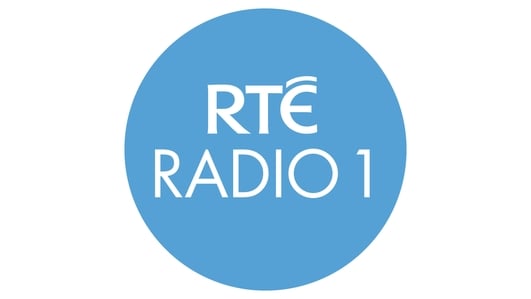 Seascapes
The maritime programme for this island nation presented and produced by Marcus Connaughton.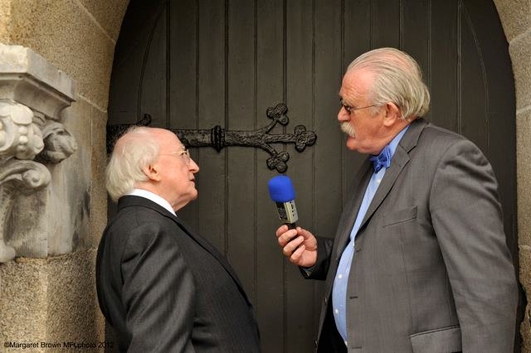 Seascapes Friday 4th April 2014
features EU Boat Leonardo Partnership ;A Tribute to John de Courcy Ireland by Hugh Oram; new Bantry Long Boat; Metal Cruise;Sail Spree; Coastguard Lecture by Joe Ryan.
Hello and welcome aboard this week's edition of your maritime programme Seascapes – this week we hear about a European boat project celebrating maritime traditions we'll be talking to delegates from Spain and France and their hosts Meitheal Mara ; Chris Collins and and Willie Kirwan on a newly built Bantry Long Boat in Banagher ....we'll hear about two contrasting Cruises the first with Georgie Fame ; and celebrating the era of Radio Caroline and a five day cruise from Miami to Cozumel in Mexico with Motorhead – Megadeth and Antrax ....a must for metal fans –
***
First this week we remember one of the great maritime advocates – the late John de Courcy Ireland – I had the great pleasure of meeting John back in two thousand and two when he was a special guest of Seascapes at the recording of a series of maritime themed Thomas Davis Lectures in Studio 10 in the Radio Centre and I treasure the memory of that meeting ......Hugh Oram remembers....
One of the greatest figures in Irish maritime history,Dr John de Courcy Ireland,died eight years ago, on April 4th,2006.Memories of him and of all the work he did to promote the Irish maritime tradition live on strongly. He was a wonderful person and I was one of many people with an interest in maritime matters who was privileged to have known him. The first time I met him was at his modest home in Dalkey, and once he had got started on his reminiscences and his anecdotes about the sea, there was no stopping him. His skills at storytelling helped him become a firm favourite on Seascapes over many years. On one occasion, he had enthused about how when you emerge from the railway station in Marseilles, and stand at the top of the great flight of steps that leads to the city below, you will be enthused by the tremendous view over the port of Marseilles. A short time after that, I happened to arrive in Marseilles by train and found the view exactly as he had described it with such enthusiasm. He was born in Lucknow in India in 1911,the son of a County Kildare man who was serving in the British Army in India. His father died from a fever a short while later and John was eventually sent home to go to school at Marlborough College in England. He recalled later that his stepfather was a ghastly man and that as a diversion, he started reading the Encyclopaedia Brittanica from cover to cover. His adventures at sea began when he was 17 and he ran away to serve as a deckhand on a Dutch freighter sailing to South America. It was a fine introduction to the maritime world, but he came back and went up to Oxford. It was there that he met Beatrice Haigh, usually called Betty, who was working in a café there. They married when they were both 21 and went on to have one son and two daughters. In typical John de Courcy Ireland style, the first thing they did after they were married was to spend some months living on the Aran Islands and in County Donegal to improve their Irish. John was nothing if not a perfectionist. His wife became a nurse in Barcelona during the Spanish civil war. An early indication of John's political views came in 1940, when he was 29 years of age and working in a ship's chandlers in Derry. He found himself sacked because of all his trade union activity. Eventually, he completed his education at Trinity College in Dublin, where he got his PhD in 1951 for his dissertation on the influence of the sea on civilisation. He always used to say that the sea bound people together. John made a lifelong career out of teaching, first at St Patrick's cathedral grammar school in Dublin, then at Drogheda Grammar School, going on to Bandon Grammar School in County Cork. In 1968, he joined the staff of Kingstown Grammar School in Dun Laoghaire. It eventually became Newpark Comprehensive. John stayed there until 1986,which meant that he had carried on as a teacher until he was 75.
In1943,he was a founder of the Maritime Institute of Ireland and remained on its council for 55 years, as well as being its research officer. In 1959,he was one those instrumental in setting up the Maritime Museum in Dun Laoghaire.In that harbour town, too,he was secretary of the local lifeboat for over 25 years;he was also a life governor of the RNLI. He wrote some very learned books on maritime history and his last book,in 2001,was a history of Dun Laoghaire harbour. Out of the plaques erected in his honour, the one that pleased him most was that in the People's Park in Dun Laoghaire, because it was the only one that mentioned his wife, Betty, who died in 1999. John received honours and recognition from many countries around the world, from Argentina to China, France to the old Yugoslavia. He was simply unstoppable and on his 90th birthday, he was to be found in Melilla, one of the two Spanish enclaves on the northern coast of Morocco. It was in Melilla that the world's first lifeboat service had been organised and John, naturally, wanted to find out more. Apart from all his maritime interests, he was keenly involved in such organisations as the Irish Anti-Apartheid Movement and the Irish campaign for Nuclear Disarmament; John was a lifelong pacifist. He and his wife Betty were always committed to left wing causes and deep down, his two passions, apart from his wife, were humanity and the sea. A remarkably knowledgeable but modest man,people couldn't help but find him endearing, no matter what their own political views. We remember him as the great crusader for the Irish maritime and marine sector and indeed for the sailing confraternity the world over.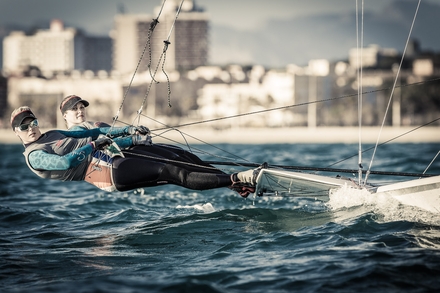 We've had a note from Joe Ryan to say that he is giving a fundraising lecture at the National Maritime Museum of Ireland in Dun Laoghaire on Thursday 10th April on the Coastguard service "Hands Around the Country- The work of the Coastguard 1822- 2014 " The talk is hosted by The Maritime Institute and details are on the Institute website www.mariner.ie..... Do book early as they can only accommodate 200 people.... You can phone 01 2143964 and payment can be made via Visa or Mastercard and tickets will be held for collection on the night. You can also see details on www.lugnad.ie the maritime heritage site.....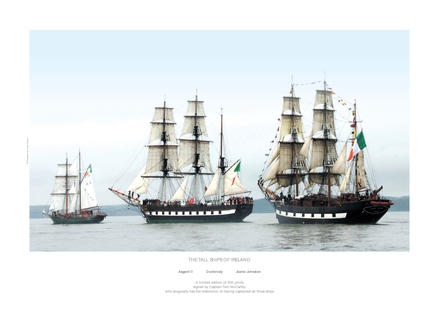 – Meitheal Mara is one of four partners in EU Boat, a Leonardo da Vinci learning partnership funded under the EU Lifelong Learning Programme...the partners in EU Boat are boat builders Albaola from Pasaia near San Sebastian in the Basque region of Spain ; Chantiers Tramasset from Le Tourne near Bordeaux and local development company Euclides from Anderlecht on the Brussels /Charleroi canalmet in Cork over the past few days hosted by Meitheal Mara in a series of seminars and workshops....Seascapes talked to a number of those participating first we hear from Fran Lynch who is a volunteer with Meitheal Mara
As Fran mentioned the latest addition to the Bantry longboat fleet in a moment we'll hear from Chris Collins of CMC Boatbuilding first lets hear from this gentleman from Offaly - Willie Kirwan who was a volunteer on the longboat project ........
Willie Kirwan and Chris Collins......We'll keep you posted on the progress of that Bantry longboat as it heads out on the water you can read more about Chris Collins on www.cmcboatbuilders.com ..............next Seascapes talked to a representative of the delegation from the Basque region Fernando .....
Well worth a visit to Passia near San Sebastian in Northern Spain... From the North of Spain to the South of France and to Jacques Anthony of Chantiers Tramasset ....
Jacques Anthony of Chantiers Tramasset as part of the EU Boat Leonardo Programme held this week.....you can read more on those involved in the EU Boat Leonardo Partnership Programme on the Seascapes webpage – www.rte.ie/radio1/seascapes
St Michaels Rowing Club in Dun Laoghaire are looking for your help over the May Bank Holiday weekend- the club have teamed up with GOAL to send two crews across the Irish Sea to take part in the biennial "Celtic Challenge".
The race starts off from Arklow in Co Wicklow with the finishing line in Aberystwyth in Wales . At a distance of one hundred and fifty kilometres , this relay race is billed as " the longest "true" rowing race in the world."
St Michael's Rowing Club need help in finding support boats and a support rib for the "Celtic Challenge"...if you can help then contact Gareth Whittington on 086 044 7241 or email him at gareth@finraiderz.com or dunlaoghairerowing on the book of the face...you can also find the details on the Seascapes webpage www.rte.ie/radio1/seascapes .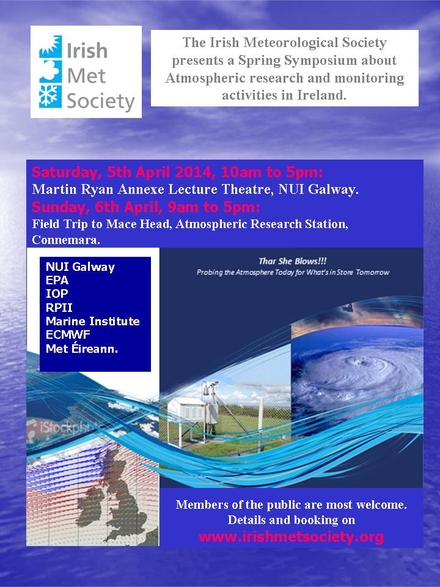 Congratulation to the Sailing in Dublin Club who celebrate thirty years this year you can read more about the club on www.sailingindublin.ie .
This weekend the Met Society are gathering in Galway in the Martin Ryan Institute at NUIG Galway on Saturday afternoon for a Weather Symposium amongst the speakers there will be a talk on the 'Irish National Buoy Network' given by Dr Guy Westbrook and the Met Society also tell us that the feature lecture by Dinah Molloy on gleaning weather information from old Whaler's logs should be of great interest. All are welcome to attend with just a small charge of 5euro. The Met Society also will have a day-trip on Sunday 6th April to Mace Head Atmospheric Station in Connemara.......you can find all the details on www.irishmetsociety.org
Now on Seascapes for something completely different and two contrasting musically themed sea cruises –The First is to celebrate the 50th Anniversary of Pirate Radio its a Beat Cruise on a classic liner the MS Marco Polo sailing out of Tilbury Dock in London with two days in Antwerp and Amsterdam with live music on board featuring...... Georgie Fame ; Eddie Floyd and legendary DJ's Johnnie Walker / Emperor Rosko and Dave Cash You can find out more on www.pirateradiocruise.com the cruise takes place on 6th /7th and 8th of August........
.....and if you thought that cruise beats anything well you can always try this out ......... ...you are likely to hear this on the voyage ........ACE OF SPADES
Motorhead have signed up special guests Megadeth and Anthrax ; Zakk Wylde for a five day cruise out of Miami to Cozumel in Mexico ...Lemmy promises plenty of loud music with no escape full metal jacket .....the cruise billed as The Loudest Boat in the World takes place from the 22nd to the 26th of September ....more details on facebook .... Motorheadcruise .....
Sail Spree will take place this May Bank Holiday but participating Clubs, Classes and Training Centres only have until this Sunday the 6th of April to register in order to avail of the regional, national and online PR campaign and the personalised Facebook advertising campaign- contact the ISA on www.sailing.ie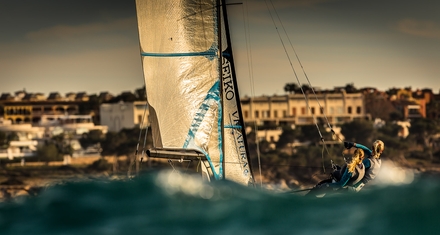 " Next week here on Seascapes – the effective policing of our maritime domain – what's your view ; Norman Freeman on the adventures of Captain Casanova on the high seas ; we talk to the Irish Whale and Dolphin Group about their research work with the humpback whales ; Hugh Oram on Ivan Beshoff the Ukranian who settled in Dublin and developed a successful business , all that and much more here on Seascapes next Friday night – until then , tight lines and fair sailing."
We've had a note from Joe Ryan to say that he is giving a fundraising lecture at the National Maritime Museum of Ireland in Dun Laoghaire on Thursday 10th April on the Coastguard service "Hands Around the Country- The work of the Coastguard 1822- 2014 " The talk is hosted by The Maritime Institute and details are on the Institute website www.mariner.ie..... Do book early as they can only accommodate 200 people.... You can phone 01 2143964 and payment can be made via Visa or Mastercard and tickets will be held for collection on the night. You can also see details on www.lugnad.ie the maritime heritage site.......
About The Show
Seascapes, the RTÉ maritime programme with Fergal Keane. Seascapes brings you around our coasts and onto traditional and modern boats and yachts for a taste of the great outdoors. Whether you are a trawlerman or a yachtie, Seascapes will be of interest to you.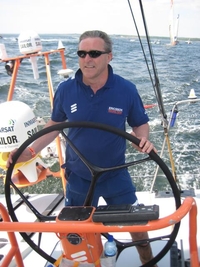 The Reel Thing
Hilary James/Simon Mayor
1:12 The Reel Thing
Hilary James/Simon Mayor
1:12 Sailing By
Bbc Concert Orchestra
1:25 Ace Of Spades
Motorhead
1:23