Seascapes Friday 21 March 2014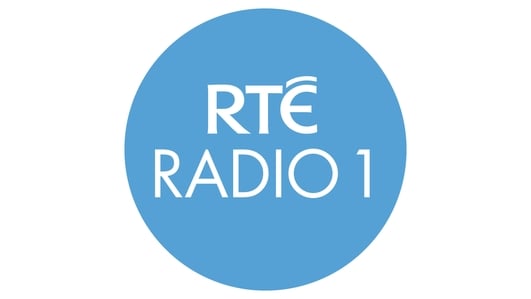 Seascapes
The maritime programme for this island nation presented and produced by Marcus Connaughton.
Seascapes Friday 21st March 2014
features David Taylor on F18 World Championships; visit to Gorch Fock; Paul and Aileen Finucane on The Old Pier,Union Hall plus competition.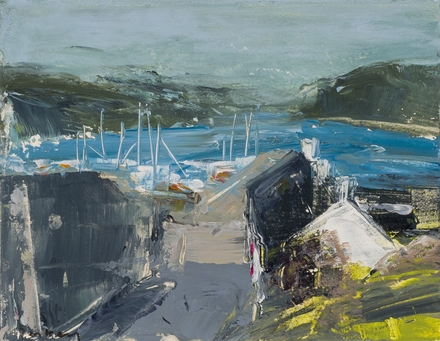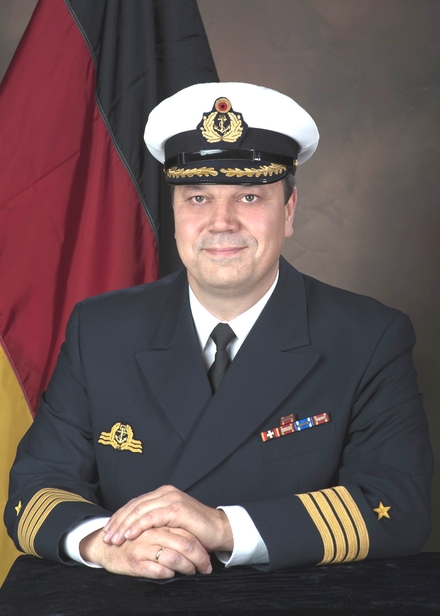 Hello and welcome aboard this week's edition of your maritime programme Seascapes …on this weeks edition we hear from David Taylor from Ballyholme Yacht Club on the F18 World Championships taking place on Belfast Lough this Summer ; Paul and Aileen Finucane talk to Seascapes about the beautifully produced book on "The Old Pier , Union Hall " and we have copies of the lavishly produced book in our Seascapes competition ; Kieran Devaney has more on the exploits of the Brassbounders and tales from the Southern Ocean ....... Seascapes goes aboard the pride of the German Navy the sail training Tall Ship the Gorch Fock ....first to that square rigger the Gorch Fock built by Blohm and Voss in Hamburg in 1958 and sister ship of the US Coastguard The Eagle – we hear from the Captain of Gorch Fock – Commander Helge RISCH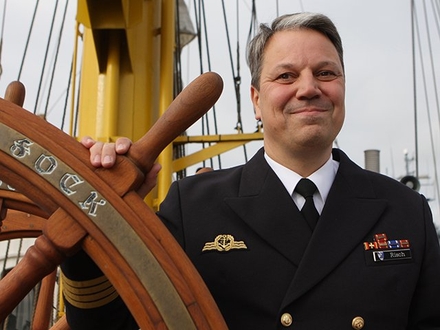 Captain RISCH of the magnificent Sail Training Tall Ship and pride of the German Navy the Gorch Fock ...which is open to the public this Sunday between 2pm and 5pm at the deep water berth in Cobh.....well worth a visit......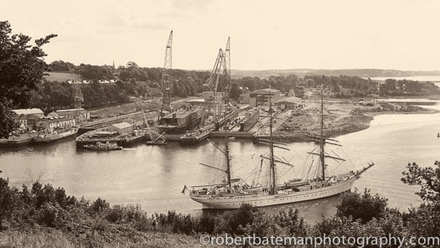 From a tall ship to an upcoming world championship – following a conversation with sailing journalist Betty Armstrong at the recent ISA Awards – Betty put Seascapes in touch with David Taylor of Ballyholme Yacht Club who are set to host the F18 World Championships in early July on Belfast Lough so we head to our Belfast Studios where David Taylor can tell us more ......
David Taylor and the F 18 World Championships destined for Ballyholme Yacht Club this Summer .....you can read and see more on the Seascapes webpage www.rte.ie/radio1/seascapes ....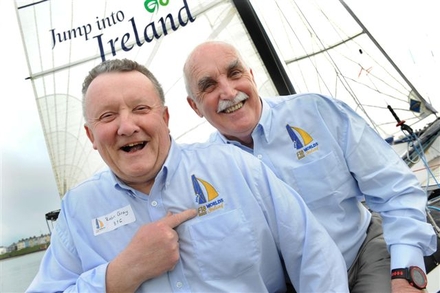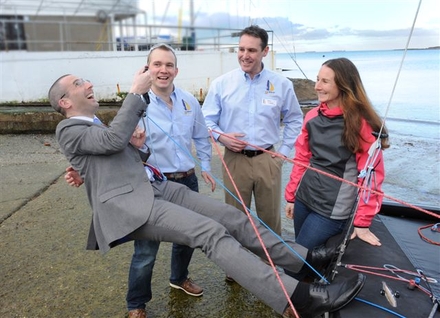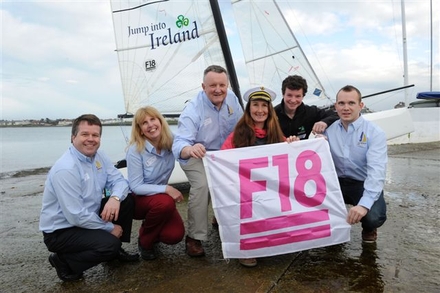 Ballyholme Yacht Club is the host for this summer's prestigious F18 catamaran World Championships which will be sailed on Belfast Lough, one of the best sailing areas in Europe. The event, one of the largest in Ireland this year, will run from 4th till 11th July.
The Worlds will attract 120 multihulls and crew and this contingent, together with their managers, trainers, friends and family will bring over 500 visitors to North Down. Local competitors include Adrian Allen and Richard Swanston.
Mayor of North Down, Councillor Andrew Muir launched the event today. He was enthusiastic about the prospect of such a huge regatta coming to Bangor, a town known for its close association with all things nautical. "As someone who's enjoyed the opportunity to learn to sail as Mayor with Royal Ulster Yacht Club via Yacht Enigma and with Ballyholme Yacht Club via a Laser Bahia I have grown to develop a strong love for sailing and can't wait to see the F18 event later this year showcasing North Down as Northern Ireland's premier Maritime Borough"
Olivier Bovyn, International F18 Class President commented "It is my great pleasure to attend the 2014 F18 Worlds launch, this being my first stay in Northern Ireland, I am more than happy to visit. I am confident Ballyholme will provide our Class with a top quality event, merging proper and fair sailing with friendly sailor parties, and I am certain success will reward all your efforts and involvement in building up such an important organisation. Further to this, I would like to sincerely thank all funding partners, from proud sponsors to local governing bodies, whose support makes this 15th F18 World Championship possible. Wishing you all the best".
The F18 is a fast catamaran with a spinnaker and double trapeze crewed by two people and is a fully International Sailing Federation (ISAF) recognised class with large fleets all over the world.
Ballyholme Yacht Club is highly experienced in running events of this magnitude and will have club member Bill O'Hara as Principal Race Officer. Bill is an Independent Sports Professional and an Olympian and currently Principal Race Officer for the Volvo Ocean Race. The Jury Chairman will be Ewan McEwan (GBR) who is Chief Umpire of the Extreme 40 series.
Handel's Messiah will be performed by the "Occasional Singers", a specially assembled group with soloist, organist and trumpet, under the direction of Robin Moore. The recital begins at 7.30 pm on Saturday next 29th March in the National Maritime Museum of Ireland in Haigh Terrace in Dun Laoghaire Tickets, are €15.00, are available from: administration@mariner.ie or by calling 01 2143 964 that's 01 2143 964 Doors open at 6.45 pm and those details will be on our webpage....
Next here on Seascapes to a lavishly produced book on "The Old Pier, Union Hall" published by Red Barn Publishing and written and edited by Paul and Aileen Finucane we met up a few weeks ago to hear how the project to publish this book featuring the work of a wide variety of artists and inspired by two Australian artists Harry Sherwin from Murray Bridge South Australia and the late Murray Edwards ...... Paul and Aileen told Seascapes how it all came about...
The voices of Paul and Aileen Finucane ......We have a few copies of "The Old Pier , Union Hall" in our Seascapes competition – we want you to answer this question – in which harbour would you find Union Hall ...Answers on a postcard to Seascapes , RTE radio 1 , Fr Mathew Street, Cork or by email to seascapes@rte.ie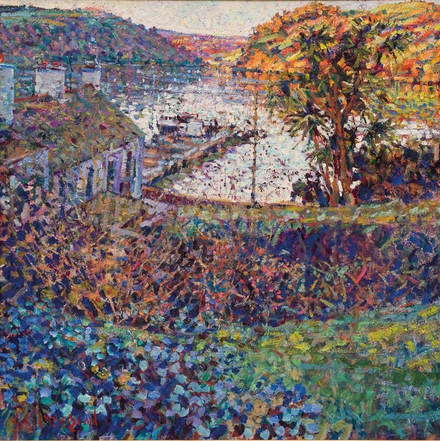 ........."The Old Pier, Union Hall" is available from discerning book shops around the country and is available in Union Hall you can see and read more detail on the Seascapes webpage or on www.madeinwestcork.ie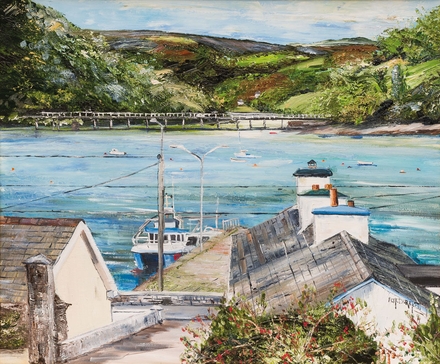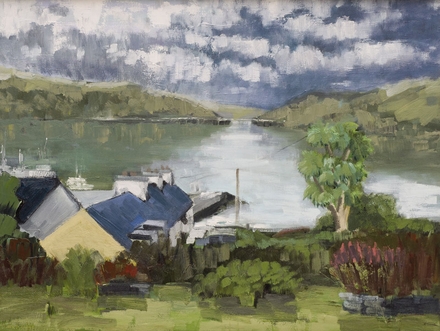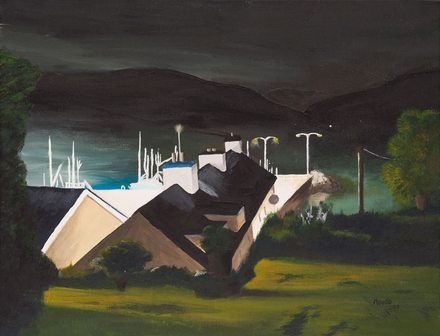 Now on Seascapes to the North West and intrepid journalist Kieran Devaney who revisits the pages of David Bones epic The Brassbounder presented to each seafaring captain departing the village that has a distinguished maritime tradition of sea captains Rosses Point .....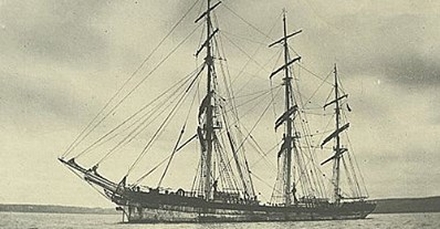 Next week here on Seascapes we talk to film cameraman , photographer and Clipper Ventures Round the World Yacht Race sailor Brian Carlin after the recent leg from Singapore to Qingdao ; Dublin Port hosts a training workshop for over thirty overseas Port Managers from countries such as Ghana ; Indonesia ;Nigeria and The Philipppines ; a forthcoming lecture on the Coastguard Service by Joe Ryan ...... Kieran Devaney will reveal the mystery discovery by the first mate from Stromness aboard the City of Florence ; all that and much more here on Seascapes – until next Friday night – tight lines and fair sailing."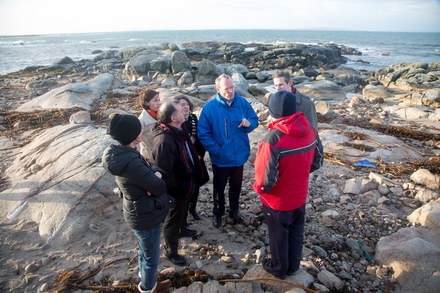 The Minister for Agriculture, Food and the Marine, Simon Coveney TD, this week announced details of a €23m package for the repair of public owned piers, harbours and slipways damaged during the winter storms and for investment in the ongoing development of Ireland's public harbour network.
In announcing this initiative, the Minister said "We are all too well aware of the damage wreaked on our harbour network during the winter storms. I am delighted to announce as part of an extended capital programme for 2014, this significant funding for the immediate repair of piers and harbours across the country".
€8.5m for 115 storm damaged piers and harbours to assist 11 Local Authorities and the Department of Agriculture, Food & Marine to repair this storm damaged infrastructure. (see tables 1&2 for details)
Funding of €7m for 111 projects to repair Local Authority owned storm damaged harbours, piers and slipways and €1.5m for remediation work at four Department owned, non-Fishery Harbour Centres including €1.3m for North Harbour Cape Clear.
"In addition, a further €14.63m of funding is being provided for harbour development in 2014 and this represents a significant increase on the level of funding provided in 2013. This is an indication of the Government's commitment to developing our fishery harbours for the benefit of our fishing industry, seafood processing sector, other ancillary marine industries, tenants and the wider community. It is part of an ongoing and long term strategy to develop and improve the facilities at our Fishery Harbour Centres and other public harbours around our coast." (see table 3 for details).
€11.63m of this is allocated towards safety, maintenance and new development works at six Fishery Harbour Centres at Howth, Dunmore East, Castletownbere, Dingle, Ros a Mhíl and Killybegs, in addition to infrastructural improvement works at "bull nose" pier, North Harbour, Cape Clear. This works also includes €4m for dredging works at Dunmore East.
€3m is being allocated for Local Authority Harbour Development and Marine Leisure programmes. The Department is contacting the relevant Local Authorities in relation to applications under this element of the Programme.
Flagship projects in the 2014 Capital Programme include the works at "bull nose" pier Cape Clear, major dredging works at Dunmore East, electrical upgrading in Howth, slipway works at Ros a Mhíl, Castletownbere and Dingle, and a small craft harbour in Killybegs.
The Minister commented that "the projects consisting of €23m in total capital expenditure will repair the storm damage to our vitally important fisheries piers and harbours network and will develop our harbours for the benefit of our seafood industry and the coastal communities dependent on this infrastructure. This package will help to ensure that this important infrastructure is fit for purpose in the modern era and will bring significant added value to local communities and much welcome jobs and economic activity".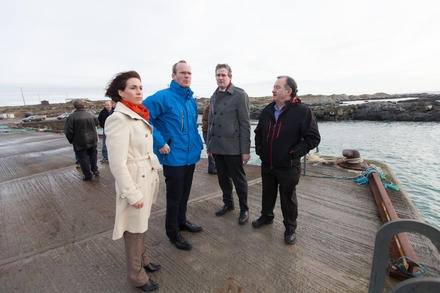 About The Show
Seascapes, the RTÉ maritime programme with Fergal Keane. Seascapes brings you around our coasts and onto traditional and modern boats and yachts for a taste of the great outdoors. Whether you are a trawlerman or a yachtie, Seascapes will be of interest to you.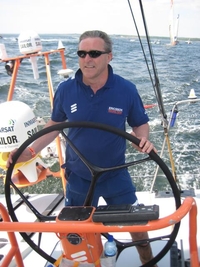 The Reel Thing
Hilary James/Simon Mayor
1:12 The Reel Thing
Hilary James/Simon Mayor
1:12