Seascapes Friday 14 March 2014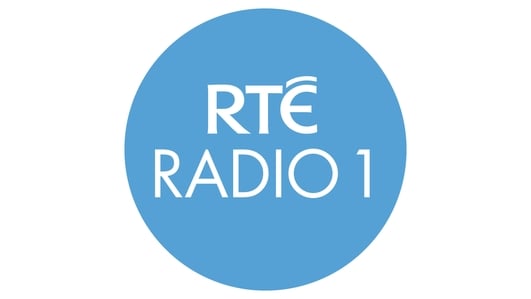 Seascapes
The maritime programme for this island nation presented and produced by Marcus Connaughton.
Seascapes Friday 14th March 2014
features The Irish Skipper-Editor Niall Duffy; Eddie English of Sail Cork; Gorch Fock; Art Kavanagh; Inshore Ireland magazine; Norman Freeman on Tilawa.
Hello and welcome aboard this week's edition of your maritime programme …..Seascapes … this week we'll be hearing from Features Editor of Inshore Ireland Magazine –Gery Flynn ; music from The Molgoggers – a new shanty group whom we featured a few weeks ago whose CD "Maiden Voyage" is being launched this weekend ; Norman Freeman has the tale of The Tilawa and a Japanese submarine in The Indian Ocean ; Eddie English talks to Seascapes about 40 years of Sail Cork as the company celebrates a milestone……. Last weekend The Irish Skipper - serving the fishing industry celebrated its 50th Anniversary at The 10th Skipper Expo in Galway at the Galway Bay Hotel Sponsored by Bord Iascaigh Mhara (BIM) and Mullion, the 2014 expo featured about 100 exhibitor stands covering virtually every equipment and service sector for the fishing industry....we took the opportunity to speak with the new Editor of The Skipper – Niall Duffy .....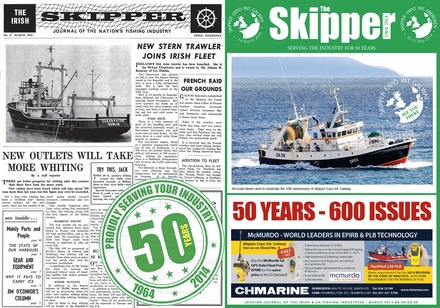 Also at the Expo was Art Kavanagh offering banking and financial advice to those in the fishing sector......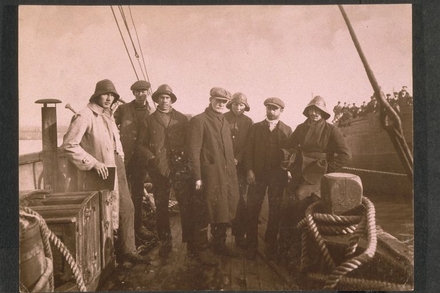 The Tragedy of The Helen Blake Lifeboat of 1914 is the title of a lecture being given by local historian Liam Ryan hosted by The Wexford Historical Society in St Michaels Hall , Green Street in Wexford on Wednesday next 19th March at 8pm . Admission is five euro to non members.....
Norman Freeman with that tale of the Tilawa...... Next here on Seascapes to the recent ISA Awards Ball where we met up with Eddie English of Sail Cork as the company celebrates forty years in business this year....
To Galway next and to Gery Flynn of Inshore Ireland magazine who has all the detail in the latest edition......
Featuring Jim Halligan the sound of The Molgoggers – and All Aboard taken from the debut CD " Maiden Voyage"........they appear at the Cobh Heritage Centre this Saturday night ....
Speaking of Cobh the German Navy Square Rigger The Gorch Fock is berthed in Cobh for the next fortnight and will be open to the public on Sunday 23rd March between 2 and 5 pm. You can read more on the Seascapes webpage.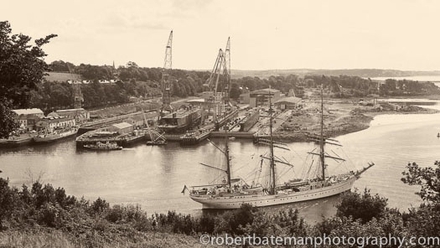 " Next week here on Seascapes –David Taylor from Ballyholme Yacht Club on the F18 World Championships taking place on Belfast Lough this Summer ; Paul and Aileen Finucane talk to Seascapes about the beautifully produced book on "The Old Pier , Union Hall " we'll have a competition for copies ; Kieran Devaney has more on the exploits of the Brassbounders and Seascapes goes aboard the pride of the German Navy the sail training Tall Ship the Gorch Fock and meet the Captain ..all that and much more here on Seascapes – until next Friday night – tight lines and fair sailing."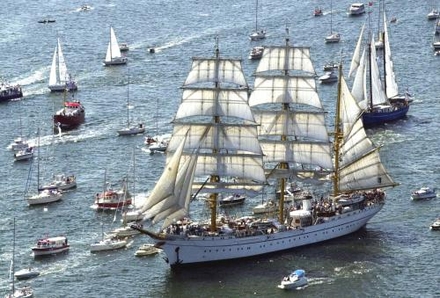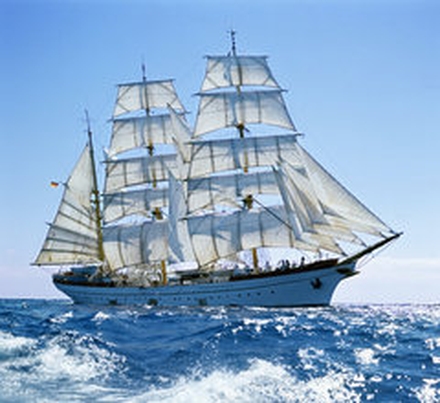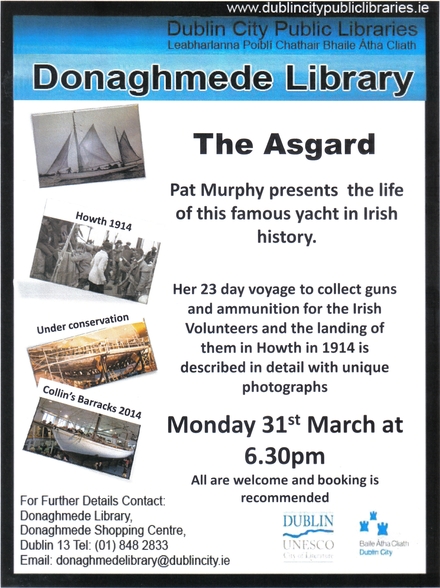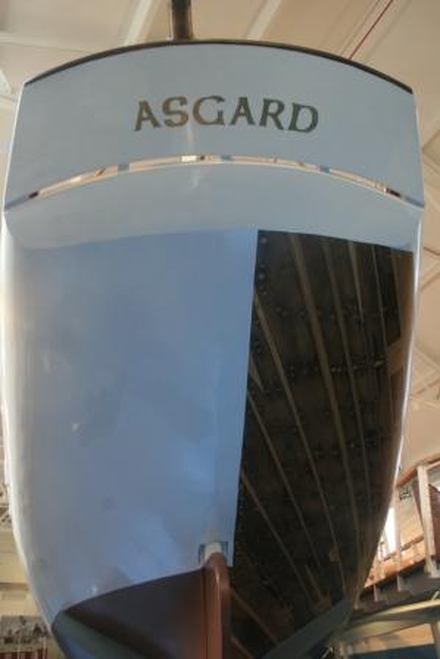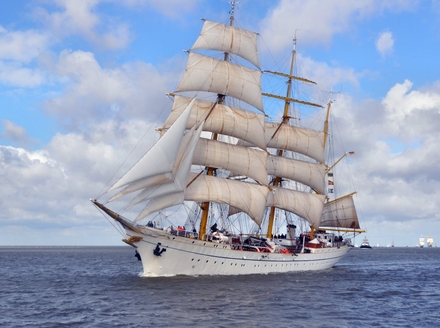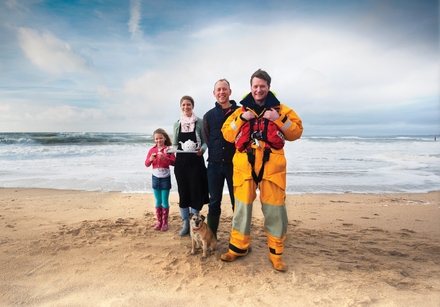 Volunteers needed for RNLI's Mayday
The RNLI is issuing its own call for help, appealing for volunteers to help with 'Mayday' – the charity's forthcoming national fundraising event in Ireland – which will be taking place from 1–5 May this year.
The charity is calling on people to show their support by volunteering to help with street collections and a range of other fundraising events, which will be taking place across Ireland during the five days.
The charity is asking if people can give just a couple of hours of their time – maybe to get involved with a street collection or to help run an event.
Events will have a 'welly' theme, in a nod to the iconic yellow wellies – an essential piece of kit – worn by the charity's volunteer lifeboat crew members. Welly walks and 'Wear your wellies to work' are just two examples.
Last year, RNLI lifeboat crews from Ireland's 44 lifeboat stations launched 1,087 times, rescuing 1,278 people. They are on-call 24/7, every day of the year, ready to respond to emergencies at sea.
Emma Gibson, RNLI Community Fundraising Area Manager, says:
'The RNLI's dedicated volunteer lifeboat crews around Ireland are always ready to respond to the Mayday calls of those in distress at sea. We're now hoping people will respond to our call for help, by volunteering a bit of their time to help run some of the great events we have planned for the five days spanning the Mayday bank holiday weekend.
'Mayday is the RNLI's national fundraising event for Ireland. Last year we raised over €114,000 and we're hoping we can exceed that this year, with people's help. We're encouraging anyone who can spare some time to help us to get in touch. We have some fun events planned, so hopefully people will enjoy themselves while also doing their bit to support this lifesaving charity.'
All money raised through Mayday fundraising events in Ireland will support the RNLI's work in Ireland – it will be used to fund crew training, buy new crew kit, or contribute towards the running costs of a lifeboat station.
Stan Bradbury, Lough Ree RNLI crew member, pictured, said: 'Thanks to the money raised through campaigns such as Mayday, the RNLI's volunteer crew can continue to train so we are highly skilled and efficient to carry out our lifesaving work. There are many ways to get involved with Mayday and no matter how small, your generosity will help'.
Anyone interested in getting involved can see what is going on in their area and sign up to volunteer at www.rnli.org/Mayday or call 01 895 1837.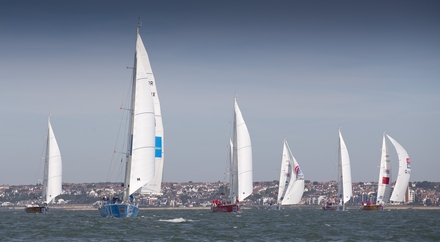 The Olympic Sailing Center in Qingdao, China provided the perfect backdrop today as the Northern Irish entry competing in the Clipper 2013-14 Round the World Yacht Race started Race 10 from Qingdao, China to San Francisco, USA . Thousands of well-wishers lined the quayside eager get one last glimpse of the 12-strong international fleet during an epic departure ceremony which attracted a large media presence and was broadcast live on TV. The ceremony featured hundreds of performers in a carefully choreographed programme which featured VIP guests including local officials and the British Ambassador to China. After a tense start Derry~Londonderry~Doire was the first boat to cross the start line of the 5,800 mile race which started at 1345 local time (0545 UTC) as Mission Performance and Qingdao were in hot pursuit. "We are in pretty good shape; we all know this is a long leg but the crew are all looking forward to arriving in San Francisco, we would have broken the back of the race, we're on our way home." Added skipper of Derry~Londondery~Doire Sean McCarter before his team set off. The first key milestone in Race 10 will be off the Southern tip of Japan when tactics start come in to play again as skippers are faced with the age-old dilemma; take the shortest route and risk light airs or head north for a colder but stronger ride east. "This will be a tough leg in lots of ways. I think the length of this race is going to be a challenge. We should have a fairly easy start with light winds, so hopefully we will get into a rhythm then. Once we head off the south of Japan it's going to get a lot heavier and more difficult, which will be the first big hurdle." "The teams are really looking forward to this race. Once you get on the move the better, all the nerves disappear as soon as you start sailing."Added Sean. Sea Cadet Volunteer, Keith Bisson from Jersey joined the Northern Irish team in Qingdao after winning a national competition to compete in Leg 6 of the Clipper Race. However, when it came to deciding which boat he would sail on, there was only one option: "As my wife is from Derry-Londonderry I knew immediately that I had to be on the Northern Irish entry, Derry~Londonderry~Doire. We have a huge family back there; so much so that we have already booked our holiday to coincide with the Derry-Londonderry stopover. "This race is going to be a fantastic experience, it all feels very surreal at the moment but I can't wait to get started. I know this will be a test of endurance, but I'm well prepared and ready for the challenge. Just knowing that the Golden Gate Bridge will be waiting for us at the end, makes it all worthwhile." The twelve-strong fleet is expected in San Francisco between 8-12 April where they will be berthed until the start of Race 11 to the Panama Canal on 19 April.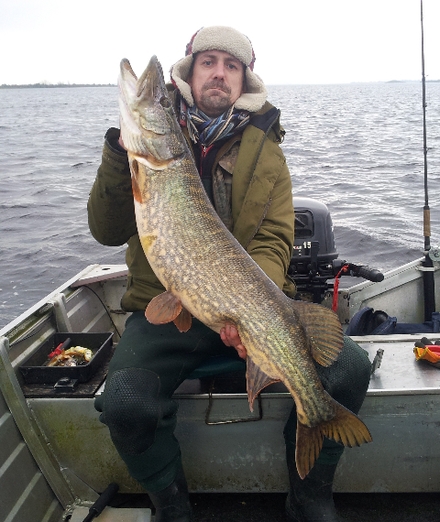 The fine dry weather at the start of March has certainly brought a lot of anglers out fishing and now that the trout season is in full swing, there is plenty of fishing to be enjoyed all around Ireland. In comparison to last spring, this spring in March has ensured good fishing all around but there is still high water levels on some rivers and loughs but they are dropping every day in the present nice spell of weather.
Down on Lough Currane there some nice salmon fishing reported including a fine 11 lb. fish for an American visitor. Conditions on the Blackwater Lodge fishery on the Cork Blackwater are bringing better fishing and several salmon were taken in recent days. The dropping water levels are helping the salmon fishing at Delphi in Co. Mayo with the occasional fish reported. The River Drowes produced ten salmon for the week and although there was a good run for fish into Lough Melvin there was none reported to the rod in the past seven days.
Out at sea anglers fishing with charter skipper Hamish Currie enjoyed good conger and spurdog fishing in the cooler but calm conditions in the last few days. The Galway SAC held a celebration for Conor McDermott a junior sea angler who finished in the places for the Irish Home Junior team.
Father and son team Timmy and Philip Cunningham caught some fine trout up to 7 lb. from Lough Ree. A few trout were also reported be moving on Lough Owel where more anglers are fishing in the nice weather this past week. Well known chef Kevin Dundon was out fishing on Lough Lene with angling guide and journalist Mick Flanagan and caught some lovely which he then cooked for a fabulous lunch at the lake shore. Angling tackle dealer and guide Pat Cleere reports good river fishing on the River Liffey near Clane where there were good hatches of dark olives and midges and fish were rising to them. Angling guide Jason O'Riordan ran a successful course at the rainbow trout fishery at Ardaire and his pupils certainly enjoyed the course and caught many fish on the day. On Lough Sheelin, Gary McKiernan of Lough Sheelin Guiding Services caught impressive trout of 68 cm, tipping the scales at 8 lb. 11 oz., on a glister Ollie and this is our Catch of the Week. This was one of many good trout reported from the fishery where sunk fly lines and big flies brought success to the hardy anglers out fishing in the past week. The cool dry weather did not put off anglers fishing at Carrigavantry last week with good trout fishing reported. The Courtlough Winter league in north Co. Dublin continued last weekend with good catches of Rainbow Trout reported.
Pike angling was a little slower last week with loughs in Co. Monaghan fishing well for anglers using soft plastics baits and Jerk baits. Some French anglers fishing with angling guide Kevin Lyons had good sport on loughs in the Longford area.
Small loughs in the Monaghan area are producing some excellent roach fishing at present. In the same county junior anglers fishing a competition at Lough Muckno had some excellent catches including bream, roach and hybrids last weekend.
In this week's update, there are many other angling stories, clippings and club announcements and you can access all these through the angling update on the website. Prospects for fishing in the coming weekend look excellent and I expect more anglers out fishing on inland waters and at sea.
Tight lines especially in Ireland,
Paul Bourke Catch, Photo, Release
Follow the Irish Angling Update on Twitter or Visit Inland Fisheries Ireland on Facebook
If you have an angling story to share with the Irish Angling Update please send it to contact@fisheriesireland.ie.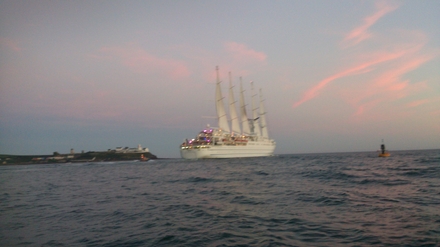 IS&WFPO congratulate Responsible Irish Fish on Environmental Award
Eibhlín O'Sullivan, CEO of the Irish South and West Fish Producers Organisation (IS&WFPO) today congratulated Responsible Irish Fish (RIF) on winning the 2014 Irish Food Writers Guild Environmental Award. "We are delighted that RIF's work in relation to responsible and sustainable fishing practices has been recognised by this prestigious award. 2014 marks the 21st year of the award and the fact that the innovative work of Frank Fleming and his RIF colleagues has been recognised is a well deserved endorsement of their work of the last 5 years.
Responsible Irish Fish is a national organisation of which many IS&WFPO vessels are members is committed to the development and implementation of responsible and sustainable fishing practices at the same time as providing consumers with full traceability from the retailer to the processor to the individual vessel and also access to high quality produce.
The award ceremony took place in l'Ecrivain Restaurant and all award winners were featured in the lunch given at the awards ceremony using recipes prepared by Derry Clarke and Michael Hunter of l'Ecrivain and which are available online at http://www.irishfoodwritersguild.ie/2014-recipes.html including a fabulous main course of Cured & Smoke RIF Mackerel.
"RIF are providing Irish consumers with the option of purchasing locally sourced, high quality seafood which has been caught by a fishing vessel who has committed to fishing in a responsible manner which contributes to sustainability which can only be beneficial to both the consumer and the fishing industry in general and this award could not be more deserved." commented Eibhlin O'Sullivan.
About The Show
Seascapes, the RTÉ maritime programme with Fergal Keane. Seascapes brings you around our coasts and onto traditional and modern boats and yachts for a taste of the great outdoors. Whether you are a trawlerman or a yachtie, Seascapes will be of interest to you.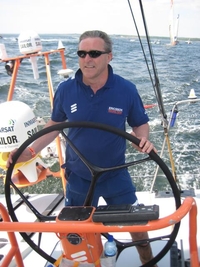 The Reel Thing
Hilary James/Simon Mayor
1:12 The Reel Thing
Hilary James/Simon Mayor
1:12 Patrick Was A Gentleman
Christy Moore
3:08 Sailing By
Bbc Concert Orchestra
1:25 All Aboard
Molgoggers
2:31