Seascapes Friday 14 February 2014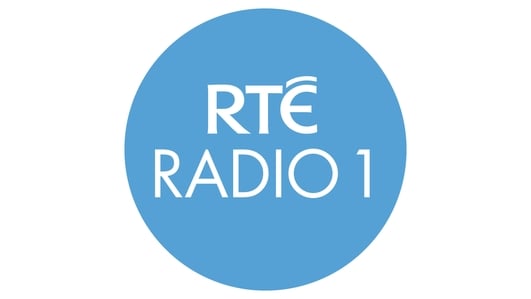 Seascapes
The maritime programme for this island nation presented and produced by Marcus Connaughton.
Seascapes Friday 14th February 2014
features discarded flip flops;Olwen Gill from Inishmore on the Islands; Archive of Naomh Eanna from 1957;author Sylvester O Muiri on Irish Fisheries......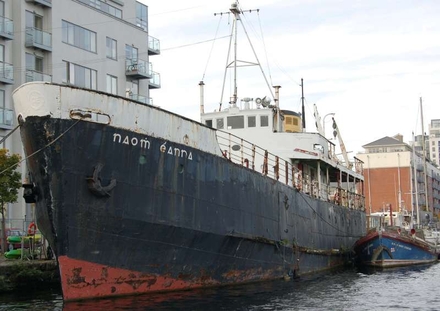 Hello and welcome aboard Seascapes your maritime programme – a unique use for flip flops off the coast of Kenya ; we'll be hearing about our offshore islands and the recent storm damage from Olwen Gill on Inishmore; we have the second part of our conversation with Sylvester O Muiri about "The State and The Sea Fisheries of the South and West Coasts of Ireland,1922 – 1972."
First this week on Seascapes to the Naomh Eanna which we mentioned last week was on the verge of being cut up ...we head to the RTE Radio Sound Archive and this gem with the voice of Karl Jones and a rather garullous Sean Lemass at the launch of the Naomh Eanna in 1957.....
In seven months, more than 170 countries will start enforcing trade protections to help save several shark species from extinction. Next week, preparation in the Pacific region begins in earnest.
On Feb. 11 and 12, government representatives from 11 countries will gather in Nadi, Fiji, to discuss the implementation of international shark protections approved under the Convention on International Trade in Endangered Species of Wild Fauna and Flora, or CITES. The workshop is hosted by the Fijian government, The Pew Charitable Trusts, and the Coral Reef Alliance.
Fisheries, environment, and customs officials from Australia, Fiji, Kiribati, Marshall Islands, New Zealand, Palau, Papua New Guinea, Samoa, Solomon Islands, Tonga, and Vanuatu have confirmed their attendance. Intergovernmental and nongovernmental organizations from throughout the Pacific have also been invited.
- See more at: http://www.pewenvironment.org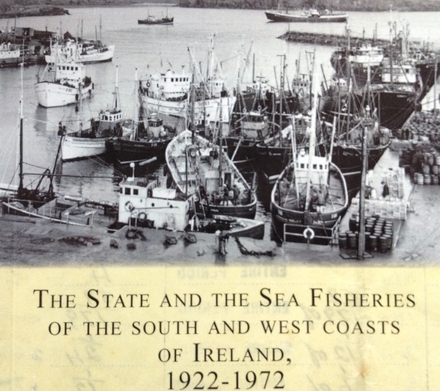 Come and learn how to fish at the Ireland 2014 Angling show! This takes place this weekend on Saturday and Sunday ... at the National Show Centre, Swords, Co. Dublin.
The Dublin Angling Initiative will have a unique interactive family area where angling workshops will be provided for children, teenagers and all the family and will focus on all types of fishing. We want to bring newcomers into fishing by providing hands on demonstrations and practical advice about how to get started, what equipment is required and where to fish. Many of Ireland's most experienced and well known anglers will be present on the day and will be giving freely of their time, knowledge and expertise. The Sealife Centre in Bray will be at the show with their amazing touch pool where you can identify and handle marine fish species, which is great fun for all the family. Inland Fisheries Ireland will also have native fish from our rivers, lakes and canals that you can identify. Dublin Falconry will have some magnificent birds of prey on display.
A rod clinic will be available where you can try casting and learn about the equipment needed to go fishing, i.e., rods and reels. Youngsters will be invited to take part in free interactive games and there will be prizes all weekend long. Children who visit the stand can even learn how to tie their own fly and be in with a chance to win a prize! Free fly casting lessons will be available from a professional fly casting instructor all day too!
They have some fantastic daily prizes (worth up to €1,000) which you could be in with a chance to win!you can see more detail on the seascapes webpage...www.rte.ie/radio1/seascapes and www.irelandanglingexpo.ie
PRIZE DETAILS
Saturday
1st Prize: Half day boat fishing at sea for 2 adults and 2 children in Wicklow Bay (Wicklow Boat Charters)
2nd Prize: One day's fishing and instruction in the West of Ireland with one of Ireland's top Angling guides (Paddy McDonnell)
3rd Prize: 5 Junior Passes for a day's carp fishing at Galymoylestown fishery (National Coarse Fishing Federation of Ireland)
Sunday
1st Prize: Annual Family Pass for Sealife Aquarium in Bray, Co. Wicklow (Sealife, Co. Wicklow)
2nd Prize: 5 Junior Passes for a day's carp fishing at Galymoylestown fishery (National Coarse Fishing Federation of Ireland)
3rd Prize: Half day's fishing and instruction at Courtlough Fishery in Dublin (Courtlough Fishery)
Fishing is a wonderful hobby and there is a wealth of waterways in your local area waiting to be discovered. There are potentially 500,000 people in Ireland who fish or would like an opportunity to fish, so come along and learn everything there is to know about fishing from the experts. The Dublin Angling Initiative crew are looking forward to meeting you at the stand on Saturday 15th and Sunday 16th February in the National show centre, Swords, Co. Dublin. Times: 10-6 (Sat) and 10-5 (Sun). For further information contact: www.irelandanglingexpo.ie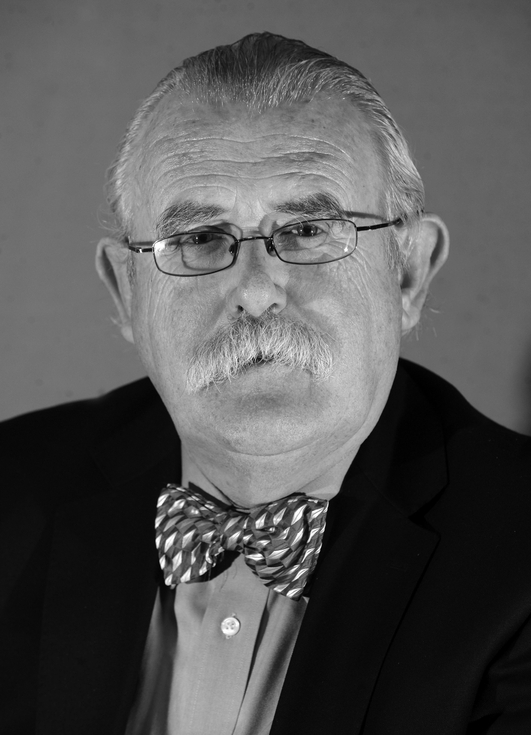 Last March, CITES member countries granted porbeagle, oceanic whitetip, and three species of hammerhead sharks what is known as Appendix II designation. Species included on Appendix II are not yet threatened with extinction but could go in that direction if populations decline further and if trade continues at an unsustainable rate. Appendix II still allows international trade, but only if it is regulated. This action can give depleted species a chance to recover by allowing only sustainable and legal trade through a rigorous permitting system.The workshop is being conducted by marine biologists, conservationists, and trade experts from around the world. Demian Chapman, an assistant professor at Stony Brook University's School of Marine and Atmospheric Sciences and assistant science director of the university's Institute for Ocean Conservation Science, will demonstrate how to identify the fins of protected sharks.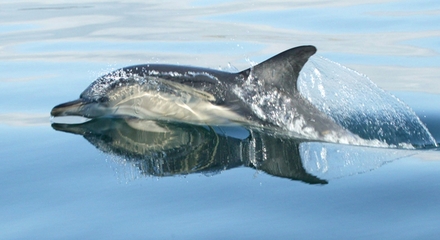 Stan Shea, an official with the ocean conservation organization BLOOM, will discuss the shark trade in Hong Kong.Through sessions such as this, Pew is working to help government officials develop the practical expertise needed to enforce CITES protections. Another workshop is being planned in Southeast Asia later this year. The International Union for Conservation of Nature lists scalloped hammerheads as endangered, along with giant pandas and blue whales. Other CITES-protected shark species are classified as vulnerable, on par with lions, cheetahs, and polar bears.Pew has worked for five years with governments in the Pacific at the domestic, regional, and international levels to protect sharks from overfishing.
The World Premier Performance of "Heroes of the Helen Blake", Wexford Sinfonias Winter Concert takes place this Saturday 22nd February at 8pm in Wexford County Council.

The special commissioned concert is composed by Liam Bates and will be introduced by Eoin Colfer. The largest event ever to take place in the new Wexford County Council building, promises to be a moving and memorable evening, commemorating the RNLI Lifeboat heroes of the Mexico disaster in 1914 where nine Fethard Lifeboat crewmembers lost their lives. Tickets are €20 and are available at the frontdesk of the Wexford County Council and on the night. All proceeds to the RNLI.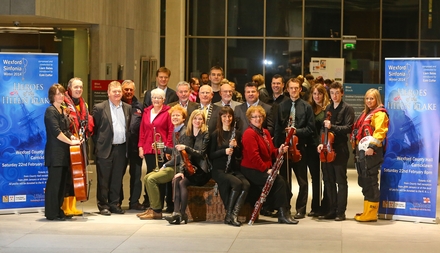 About The Show
Seascapes, the RTÉ maritime programme with Fergal Keane. Seascapes brings you around our coasts and onto traditional and modern boats and yachts for a taste of the great outdoors. Whether you are a trawlerman or a yachtie, Seascapes will be of interest to you.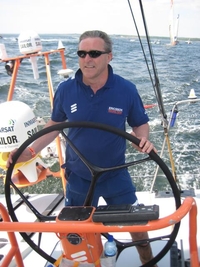 The Reel Thing
Hilary James/Simon Mayor
1:12 The Reel Thing
Hilary James/Simon Mayor
1:12 Sea Fever
Hilary James/Janet Giraudo
0:34