Seascapes Friday 10 January 2014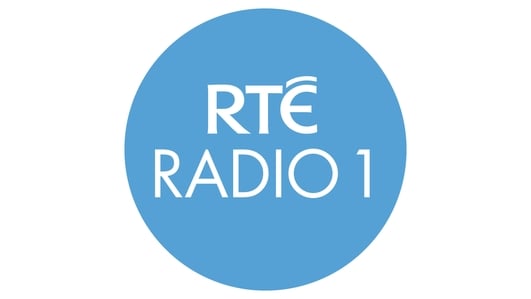 Seascapes
The maritime programme for this island nation presented and produced by Marcus Connaughton....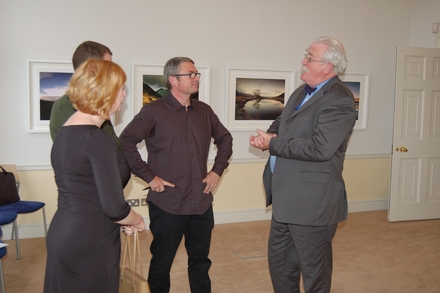 Seascapes Friday 10th January 2014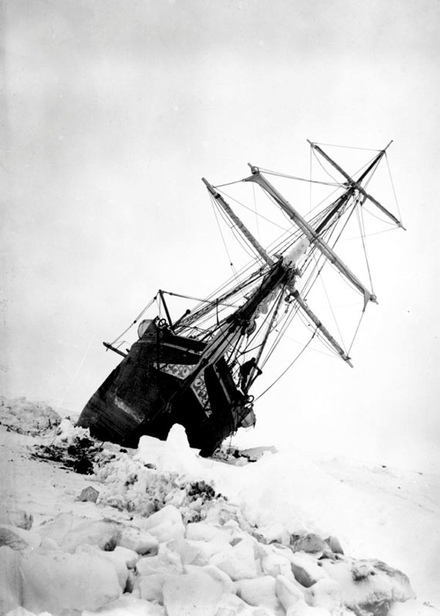 features Skyline-Eoghan Kavanagh; Water Rescue Dog handler Mick McCarthy ; Inshore Ireland -Gery Flynn.
Hello and welcome aboard this weeks edition of your maritime programme Seascapes – this week we'll be hearing about water search and rescue dogs from Mick McCarthy in East Cork ; an update on the progress of the IDRA 14 being built in Clontarf Yacht and Boat Club which started last Summer; the Port of Cork schools initiative –.......... first this week to the Skyline Gallery in Kenmare which features wonderful Landscapes and Seascapes by photographer Eoghan Kavanagh- the last time we met Eoghan here on Seascapes it was at The Keough Naughton University of Notre Dame Centre in Merrion Square during the Tall Ships Races in the Summer of 2012 with the Director of the Centre Kevin Whelan – Eoghan recalled the support he 'd received.....
Eoghan Kavanagh of the Skyline Gallery in Kenmare – those images may be seen at The Gallery and also in the latest book From Skyline visit www.skyline.ie/book
A magnificent book on The National 18-foot Dinghy - by Brian Wolfe - Documenting the boat's 75-year history was launched last month ....... The book is described as essential reading for sailors, boat restorers or builders or those who were and are involved with the class through the course of its great history..........
Staying with books and to the winner of Nigel Millards' "Lifeboat – Courage on Our Coasts " published by Conway – many thanks for all your cards and emails we asked you to name the Irish river that gives its name to the new RNLI Class of Lifeboat – the Answer was – Shannon – and the signed copy of the book is on the way to – Mary O Connor in Templeogue in Dublin .....the copies of the Irish Tide Tables 2014 courtesy of Maps n Charts are on their way in the post to all those who submitted correct entries ....Naming three Irish ports .....
Next here on Seascapes to the world of search and rescue dogs – Mick McCarthy grew up with dogs he is a skilled search and rescue dog handler on land and at sea and a founding member of the Search and Rescue Dog Association of Ireland and the British Overseas Disaster Unit I talked to him a few days ago about the work involved....
We'll have more from Mick McCarthy on next weeks edition of Seascapes on those water rescue dogs – you can read more about the work involved in "In Search of The Missing" by Mick McCarthy and Patricia Ahern published by The Mercier Press.
The Port of Cork has launched their Schools Initiative for 2014 and is encouraging all 5th class primary school teachers to get their class involved. This year's theme 'Shipping Containers – Cork's Connection to World Markets' focuses on the importance of trade between Cork and the World and the important use of shipping containers for importing and exporting cargo.
All participating 5th classes who take part in the Port of Cork Schools Initiative will be treated to a boat trip around Cork harbour, compliments of the Port of Cork and each class will also receive a certificate of participation. The overall 'best project' will receive a tour on board one of the many large cruise liners visiting Cork during the summer of 2014. In addition to this, an award will also be given for 'best artwork piece'.
Projects are to be presented in artwork format using painting and models. All submitted projects will go on public display in Customs House before the winner is announced in May 2014. Closing date for entries is Friday 11th April 2014.
For more information on this year's schools initiative or to arrange a visit by the Port of Cork to your school, please contact Sara Mackeown, Commercial Dept. Port of Cork Email smackeown@portofcork.ie or call 021 4625375.
In a fortnight....... it's time again for the very popular Bantry Lifeboat Dinner Dance which is to be held at the Maritime Hotel, Bantry on Saturday 25th January.Tickets are still only €25 each and include a dinner, live music with the very talented Katsquire, followed by Live Horse Racing in the Hotel Ball Room. Tickets are available from all members of Bantry Lifeboat or from fast.net, Bridge Street, Bantry. For further details contact Toby on 027 51624.
The first consignment of Syrian chemical weapons materials has left the country on a Danish ship. The vessel left the northern Syrian port of Latakia on Tuesday, escorted by Russian and Chinese warships.
Removing the most dangerous chemicals is the first step of a UN-backed deal to eliminate Syria's chemical arsenal. A previous bid to collect the materials was aborted after Syrian officials failed to deliver the toxic chemicals to the collection point in Latakia.
The hazardous cargo is due to be taken to Italy, where it will be loaded onto a US Navy ship and shipped to international waters for destruction in a specially created titanium tank on board.
The mission is being run jointly by the UN and the Organisation for the Prohibition of Chemical Weapons (OPCW).
Ronan Melling writes from Clontarf Yacht and Boat Club -
Thought you might be interested in our latest update on building the IDRA 14 in Clontarf. Since you mentioned us on Seascapes a couple of months ago, we have had various visitors to our boatshed, and we are now at planking stage of the boat build-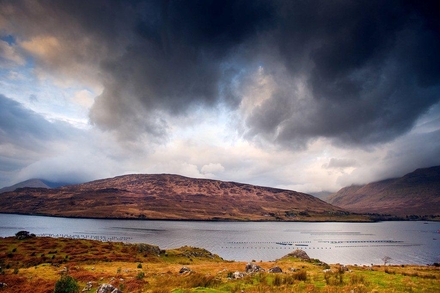 Finally this week to the latest edition of Inshore Ireland magazine we head to our Galway Studios where we can hear from the Features Editor Gery Flynn on what's in the latest edition .....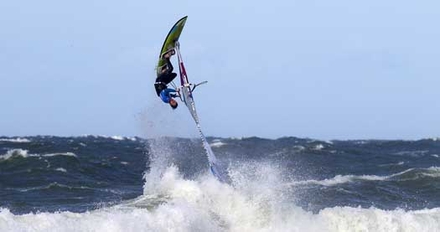 Next Friday night here on Seascapes writer and broadcaster Hugh Oram on the Newry to Lough Neagh Canal ; we'll have the second half of our conversation with Mick McCarthy- Search and Rescue Dog Handler on the water rescue dogs ; music from Liam Clancy with The Loch Tay Boat Song and the remarkable story of an Arctic Buoy's journey to Belmullet .....All that and much more here on Seascapes next Friday night – until then tight lines and fair sailing."
About The Show
Seascapes, the RTÉ maritime programme with Fergal Keane. Seascapes brings you around our coasts and onto traditional and modern boats and yachts for a taste of the great outdoors. Whether you are a trawlerman or a yachtie, Seascapes will be of interest to you.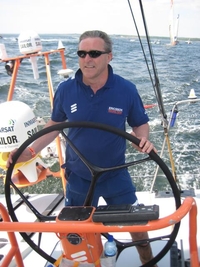 The Reel Thing
Hilary James/Simon Mayor
1:12 The Reel Thing
Hilary James/Simon Mayor
1:12 Sailing By
Bbc Concert Orchestra
1:25
Donal Agus Morag
Altan
2:14