Seascapes Friday 8 November 2013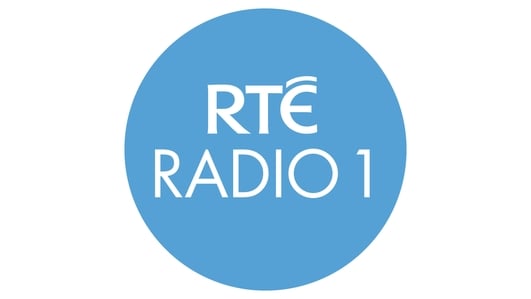 Seascapes
The maritime programme for this island nation
Seascapes Friday 8th November 2013
features Lugnad.ie; Seamus Bovaird; Colin Becker; David Snook of mariner.ie.
Hello and welcome aboard this week's edition of your maritime programme Seascapes - We'll be asking you about the origins of the website www. LUGNAD.ie and we'll have copies of Edward Bourke's book "Bound for Australia- The loss of the emigrant ship TAYLEUR at Lambay on the coast of Ireland" in our Seascapes competition ; Nominations for Event of the Year on the Yachts and Yachting Magazine website include the IFDS Disabled Sailing World Championships held this Summer in Kinsale we'll be giving you details of the link so you can vote ; ; a listener has some thoughts on the naming convention for naval vessels - we'll be revisiting the recent Maritime Heritage gathering at The National Maritime Museum of Ireland –and hearing from historian and maritime researcher David Snook ; we talk to Seamus Bovaird from the Inishowen Maritime Museum in Donegal; first this week on Seascapes to our Inland Waterways and to Colin Becker of The Inland Waterways Association of Ireland whom we met in Dun Laoghaire ......a busy year on the waterways ..?
Seamus Bovaird of Inishowen Maritime Museum located in the former Coastguard Station in Greencastle log on to www.inishowenmaritime.com for more detail –
Speaking of Donegal next Friday sees the launch of a book celebrating the Maritime paintings of Kenneth King – the author is
Marianne O Kane Boal and its titled Kenneth King – Life and Work and Published by Bad Toy Publications .......
Kenneth King began his career when he was commissioned into the Royal Navy as a Chaplain and served in the Arctic, Atlantic, Mediterranean and Far East waters. He began painting in 1976 and continues to paint from his studio in Glencolmcille. He comes from a family of artists, including his father Richard Joseph King, the renowned Irish stained glass artist. This book features over one hundred illustrations, predominantly in full colour. It is the largest study to date on an Irish marine artist and documents Kenneth King's formative beginnings, his time at sea and his significant artistic contribution in recording Ireland's maritime history and heritage.Kenneth King Life and Work is being launched on Friday evening next in Derrybeg.
Just a few weeks after the Operation Commander of the EU Naval Force, Rear Admiral Bob Tarrant, issued another warning about the on-going piracy threat, there have been two more piracy related incidents off the Somali coast this week . The first incident happened on Tuesday, when EU Naval Force German frigate, FGS Niedersachsen prevented 10 suspect pirates from getting far out to sea. The second incident happened on Wednesday at sea 460 miles south east of Mogadishu, when a merchant ship had to repel an attack from 5 armed suspect pirates.
Have you seen the much talked about Captain Philips starring Tom Hanks as yet...One man who has – was a recent guest on Seascapes who was kidnapped by Somali pirates – Fred Parle in Sligo who is writing his memoirs about that time ........
The IFDS Disabled Sailing World Championships which took place in Kinsale at the splendid refurbished Kinsale Yacht Club this Summer is nominated as Event of the Year on the Yachts and Yachting Magazine website – you can access the link and vote by navigating to ; www.yachtsandyachting.co.uk/awards2014/
Do show your support ......
Next here on Seascapes to Historian and Maritime researcher David Snook who spoke to Seascapes at the recent maritime gathering ...
Irish Ferries is to increase its capacity and frequency on the Dublin to Holyhead route through the introduction of a third ship next month . At present , the ferry company operates eight sailings per day on the key Irish Sea route using its flagship Ulysses and the High Speed Craft Jonathan Swift.
Irish Ferries has chartered the Epsilon to supplement its existing Ireland to Britain services. The ship built in two thousand and eleven will provide two additional departures per day in each direction which will result in an increase in the company's schedule to a maximum of twelve sailings between Dublin and Holyhead each day.
The latest edition of the RNLI's Lifeboat Magazine features on its front cover the rescue of the Sail Traing vessel The Astrid ...inside its pages you can read more about how a major tragedy was averted ....stunning photos by Mike MacSweeney of Provision at the scene of the call out ...the Autumn Issue of Lifeboat also features the forthcoming book and exhibition by photographer Nigel Millard ....The Fishermans Apprentice by Monty Halls and The Lifeboat Service in Ireland – Station by Station by Nicholas Leach are reviewed plus details of the Ship Finder App to discover what vessels are around our coaslines both here and in Britain.......
Now to that website that Joe Ryan mentioned last week and to our competition , at the recent Heritage gathering we met up with Edward Bourke author of Bound for Australia - copies of which we have in our Seascapes competition......
Answers on a postcard to Seascapes , RTE Radio 1, Fr Matthew Street , Cork or by email to seascapes@rte.ie ....
Congratulations to Commodore Mark Mellett – Flag Officer Commanding Naval Service and his appointment as Deputy Chief of Staff of the Defence Forces........
A fortnight ago saw the sale of the LE Emer to a Nigerian buyer we had this note from a Seascapes listener about the naming conventions surrounding the newly commissioned vessels that are being built-
"Good evening Marcus,
I was surprised when I heard on the news today that LE Emer was sold for €300,000 after serving her country well since 1978. Surely she could have been put to better use by the state in her retirement, perhaps as a museum of the armed forces or as a training vessel or as a relic of the now dead Irish ship building industry, than fetching merely the price of a semi-detached house.
I was even more surprised when I heard that her successor was to be named LE Samuel Becket! So much for the long tradition of naming seagoing ships with feminine names and the now well established tradition of naming Irish naval vessels after female characters in Irish mythology.
Do we know if Becket had any connection to the naval service or the sea, beyond taking the ferry to France?
I can understand a commercial company closely tied to the tourist industry, such as Irish Ferries, naming its vessels after literary figures e.g. Jonathan Swift & Oscar Wilde, but surely our naval service, without commercial pressures, could take a more traditional approach.
Do you or any other Seascapes listener know who decided on the name of the new vessel? Maybe it was decided by a member of cabinet from a landlocked midlands county ;-)
Best regards,
Martin Ó Treasaigh"
You can respond with your thoughts on naming vessels by writing to Seascapes RTE Radio 1 or by email to seascapes@rte.ie – heres some music from Planxty and the Good Ship Kangaroo from their album After the Break taken from a compilation on Tara Records "Masters of their Craft".
The World Ocean Council (WOC) and The Nautical Institute (NI) have jointly produced a guide to assist maritime professionals to better understand and engage in Marine Spatial Planning (MSP). The guidance will also help MSP proponents understand shipping industry requirements in relation to management of ocean areas.
"The Shipping Industry and Marine Spatial Planning: A Professional Approach", WOC and the NI are working to ensure that maritime professionals can readily become more informed and involved in MSP, particularly at the local level. The guide provides an introduction to MSP and an overview of key shipping-related issues to need to be considered as MSP moves forward in various parts of the world.
"Next week here on Seascapes we 'll be hearing about the Dublin Dock Workers Preservation Society from Alan Martin and Jimmy McCarthy ; we hear about a new charity supporting the families of those lost at sea; we follow the progress of Damian Foxall in the Transat Jacques Vabre – we'll also have news from the Clipper Ventures Yacht Race as they sail from South Africa bound for Australia, all that and much more , until next Friday night tight lines and fair sailing."
About The Show
Seascapes, the RTÉ maritime programme with Fergal Keane. Seascapes brings you around our coasts and onto traditional and modern boats and yachts for a taste of the great outdoors. Whether you are a trawlerman or a yachtie, Seascapes will be of interest to you.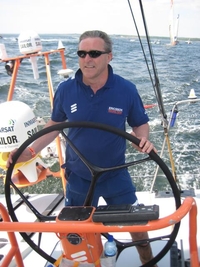 The Reel Thing
Hilary James/Simon Mayor
1:12 The Reel Thing
Hilary James/Simon Mayor
1:12 The Good Ship Kangaroo
Planxty
2:33