Seascapes Friday 1 November 2013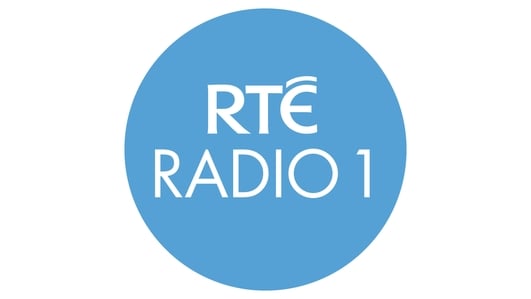 Seascapes
The maritime programme for this island nation
Seascapes Friday 1st November 2013
features Smart Ocean Forum in Belfast plus Maritime Heritage Gathering in Dun Laoghaire.
Hello and welcome aboard this weeks edition of your maritime programme Seascapes – shortly we'll be hearing about a remarkable gathering earlier this week in the National Maritime Museum of Ireland – we'll be talking to Peadar Ward , President of the Maritime Institute of Ireland and to Richard McCormack about a significant meeting of those on this island involved in maritime heritage or associated with activities in that field ; a listener has some thoughts on the convention for naming Naval vessels following the recent sale of the LE Emer .....first though to the area of marine technology Next week in Belfast at the Titanic Centre a major gathering of speakers from around the globe will assemble at the Smart Ocean Forum they will be focussed towards building a Marine Technology sector on this island – Eoin Sweeney of Energy and Marine whom I first met on Seascapes at the Ocean Innovation Conference a decade ago in St John's in Newfoundland , explained what's planned ......
Congratulations to SB20 sailor Ben Duncan and his crew Joe Turner and Davy Taylor who were crowned the 66th ISA All Ireland Champions on Saturday last in Howth Yacht Club. Howth will host the inaugural Moth Irish Open this weekend
Many thanks to Seamus Mac Gearailt whom we met this week who told us about a public lecture by Gary Mac Mahon on "The Ketch Ilen -Ireland's Sole Surviving Sail Trader", on Thursday 7th November at 2000hrs in Poolbeg Yacht and Boat Club, Ringsend. Entry €5 in aid of RNLI. Further details at 087 2129614".
Next on Seascapes to the Maritime Heritage Gathering which was held in the beautifully restored National Maritime Museum of Ireland on Haigh Terrace in Dun Laoghaire on Tuesday and Wednesday of this week with a number of guest speakers and focussed workshops and presentations a word first from the President of The Maritime Institute of Ireland Peadar Ward ....
Over the coming weeks we'll be hearing from some of those who attended the Maritime Heritage Gathering – Seascapes spoke to Richard McCormack who explained how the event took shape.....
One of the driving forces in organising the Maritime Heritage Gathering – our thanks also to Birgit Fay Roth; Brian Ellis ; Dara Traynor and the members of the Maritime Institute – the Community Employment workers and the volunteers – Seascapes met up with many friends from right around our coastline and the inland waterways – we talked to Maritime Institute member and member of the coastguard Joe Ryan about the Asgard 11 .....
That web site that Joe Ryan mentioned will feature on Seascapes next Friday night when we'll be speaking with Edward Bourke about LUGNAD.ie and we'll have copies of his book "Bound for Australia" The loss of the emigrant ship TAYLEUR at Lambay on the coast of Ireland.
We wish all the very best to Damian Foxall and Sidnet Gavignet aboard Oman Air Musandam which we saw briefly in action during the Summer takes to the water from Le Havre in the MOD 70 The Transat Jacques Vabre which begins this weekend ...This eleventh edition brings together four classes, the multihulls in the Multi50 class and MOD70's, and the monohulls in the IMOCA Open 60's and Class 40's.A fun race series earlier this week set the tone before the huge send off when the race to Brazil starts on Sunday.
Next week here on Seascapes we'll be re visiting the Maritime Heritage Gathering – we ll have details of the topics discussed – and we'll be hearing from Colin Becker of Inland Waterways ; David Snook – Maritime Historian; Edward Bourke on Lugnaid .ie Website And we'll have copies of Bound for Australia – The Loss of the Tayleur -by Edward Bourke As Prizes in our Seascapes Competition plus details of The Marinet Initiative – Seamus Bovaird from the Inishowen Maritime Museum , all that and much more on your maritime programme until next Friday night –tight lines and fair sailing.
About The Show
Seascapes, the RTÉ maritime programme with Fergal Keane. Seascapes brings you around our coasts and onto traditional and modern boats and yachts for a taste of the great outdoors. Whether you are a trawlerman or a yachtie, Seascapes will be of interest to you.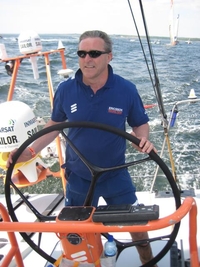 The Reel Thing
Hilary James/Simon Mayor
1:12 The Reel Thing
Hilary James/Simon Mayor
1:12