Seascapes Friday 2 August 2013
Seascapes Friday 2nd August 2013
features Mirror Dinghy World Championships with Minister for the Marine Simon Coveney ; Declan Bannon on half hull models; Baidin Fheidhlimi competition.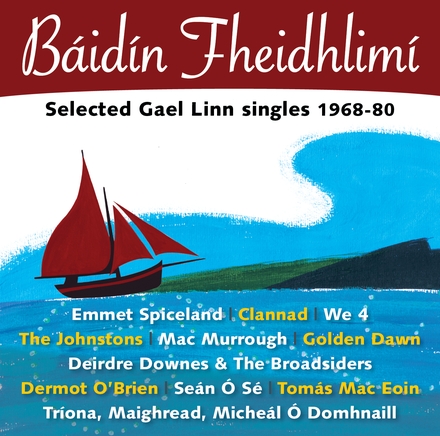 Hello and welcome aboard this weeks edition of your maritime programme Seascapes - this week we have the winners of thos port of Cork 1st day Cover stamps courtesy of An Post ; music from a new CD celebrating Gael Linn singles "Baidin Fhedhlimi" and you can win a copy here on Seascapes ; maritime enthusiast and sailor Declan Bannon on the tradition of half scale models ; ……………first this week to the shores of Lough Derg where in Dromineer the Mirror Dinghy World Championships are being hosted by Lough Derg Yacht Club …on Sunday last the championships were launched by the Minister for the Marine Simon Coveney TD , formerly a Mirror Dinghy sailor and instructor he spoke to Seascapes ……….
Also attending the launch was a former commodore of Lough Derg Yacht Club and current President of the Irish Sailing Association - Niamh McCutcheon…….
We hear next from Reggie Goodbody on the history of the club and the importance of this event…..we'll leave the last word to one of the competitors as they gathered for the Parade of Sail Seascapes spoke to a young Alex Kingsley and his father Mark who had travelled with his mum and sister from the island of Tasmania off Australia's southern coast …..
The World Dinghy Championships conclude this weekend in Dromineer you can read more on the Irish Sailing Association website which is www.sailing.ie .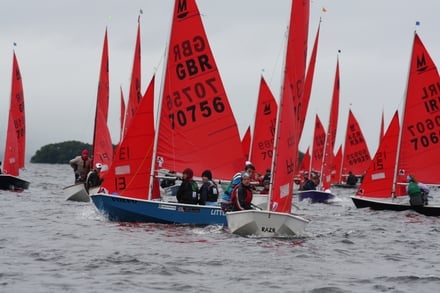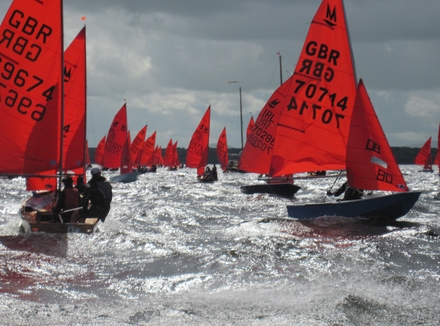 Next on Seascapes to maritime enthusiast Declan Bannon whom we met a number of weeks ago on the programme talking about the art of scrimshaw …this week we hear about his passion for half hull models and how his interest in sailing began …… …..
Declan Bannon on his passion for half models and matters maritime ….
The ISA has announced that the ISA Safe Trx; what they describe as a revolutionary FREE Smartphone app designed to save lives by allowing boat owners to log their voyages which can then be monitored by their chosen contacts and the Irish Coast Guard.
Available for both Android & Apple iOS devices (iPhone, iPad), ISA Safe Trx logs position reports every kilometre (or every 5 minutes if stationary). Should the user fail to return on time their Emergency Contacts will be alerted via SMS and advised to initiate the appropriate action.
Our question in our Seascapes competition last week was to name the designer of the Port of Cork series of stamps recently issued by An Post - the answer was Steve Simpson…..
The sound of Emmet Spiceland and Baidin Fhedhlimi – Emmett Spiceland were brothers Mick and Brian Byrne and Donal Lunny …..its the title track of a new collection of singles on a twenty track CD issued by Gael Linn to coincide with their 60th Anniversary - there are detailed and highly entertaining sleeve notes by author, composer and balladeer Shay Healy - and you can win a copy of this recording by answering the following question …..
What anniversary are Gael Linn celebrating this year ……….
Answers on a postcard to - Seascapes , RTE Radio 1, Fr Mathew Street, Cork or by email to seascapes@rte.ie
"Next Friday night here on Seascapes we'll have the latest from Inshore Ireland with Gery Flynn ; Commodore John Leech of Irish Water Safety on the recommended behaviour whilst near the water ; former cowboy and tall ships veteran Jim Corr on the importance of sail training ; Larry Butler has a tale of a voyage from the Isle of Man in the eighties and a close encounter; all that and much more here on Seascapes , until next Friday night - tight lines and fair sailing."
Shannon Foynes Port Company continues impressive growth with record €3m profit in 2012
10.3m tonnes of cargo sees throughput restored to 2008 levels
Shannon Foynes Port Company (SFPC), Ireland's largest bulk port company, has reported a record operating profit of over €3m from 2012, a year which saw tonnage throughput reach levels not seen since 2008.
In its annual report the company revealed that, after financing costs and net disposal proceeds, it has achieved a profit of approximately €2.025 million. Its record operating profit of €3.062 million was a 6.6% increase on 2011.
Cargo throughput of 10.3 million tonnes was up by 1.8% on the previous year. Whilst increases in cargo were primarily experienced at single user terminals, with an average increase of 2.8% year on year, the primary general cargo terminal at Foynes was buoyed by a very strong final quarter to 2012 when it recorded a 3.8% increase in tonnages.
Operating margins also increased, from 28.2% in 2011 to 30.2% in 2012 and are five times what they were 2006.
The increase in profitability over 2011 has been largely driven by enhanced efficiencies in the business, as reflected by the company's increase in operating margin to 30.2% (28.2% in 2011). This arises from continued focus on both revenue maximisation and cost control, with operating and admin costs down by €300,000 to €7m.
Said Shannon Foynes Port Company Chairman Michael Collins: "Operationally, it was another very successful year for Shannon Foynes Port Company which maintained its position as Ireland's largest bulk port company in terms of tonnage throughput in 2012. This is a very strong performance by the Port Company and we are well positioned for further growth."
The main drivers underpinning 2012 tonnage performance at SFPC relate to the agricultural and energy sectors, with the harsh weather of 2012 impacting positively, with animal feed imports particularly strong during the fourth quarter of the year. Likewise, the on-going restructuring in the domestic fuels distribution market has also had significant positive impact as did the importation by the National Oil Reserve Agency of strategic inventories to its recently
commissioned 140k ton national strategic deep-water storage facility on Tarbert Island.
Company debt has reduced to €13.3m from its 2008 peak of €17.6m notwithstanding the significant investment expenditure of €5.8m incurred from 2008 to date. The Company remains committed to investing in its infrastructure over the short, medium to long-term as demonstrated in its Masterplan, Vision 2041, which was launched in February.
Significant projects identified in Vision 2041 to be delivered in the short to medium term include the East Jetty Infill at Foynes which will cost in the region of €12m and the reinstatement of the Limerick-Foynes rail line.
Said Shannon Foyne Port Company CEO Mr Pat Keating: "We are really pleased with another year of significant growth. The company throughput has now returned to levels last seen in 2008 suggesting that there is more life in the economy than one is generally led to believe. We believe we are now resourced at a level sufficient to provide competitive efficient services to our customers.
"This is a very exciting stage for our company. We have achieved significant growth over the past three years and SFPC is now well positioned to take advantage of an economic revival. We also have a clear roadmap for growth in our long-term strategy, Vision 2041, which is focussed on realising the enormous potential afforded by the natural deep-water advantage of the Shannon Estuary, something no other Irish port company has."
Mr Keating, however, stated that notwithstanding the strong bottom line profits at SFPC, the company is faced with substantial obligations in terms of pension liabilities, debt servicing requirements, its capital investment program and more onerous requirement from its shareholder in the form of increased dividend payments.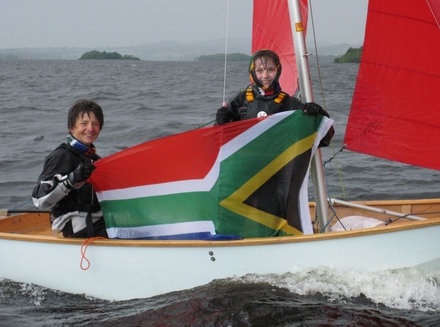 Lough Derg Yacht Club sealed it's reputation as a club that can host prestigious Internationally sailing regattas to the highest standards and with aplomb too. Affirmation came following the hugely successful Mirror Worlds Championships, held in association with IPB Insurance and Waterways Ireland, on lough Derg last week.
One hundred and eighty two sailors in ninety one boats had competed in the Championships for the title of 2013 Mirror World Champion. Sailors had travelled to Lough Derg from the UK, Australia, the Philippines, South Africa, Canada, Sweden as well as parts of Ireland to take part in the World Championships, held for the first time on the inland waters of Ireland. The biennial regatta was last held in Australia in 2011 and will be hosted by South Africa in 2015.
As LDYC Commodore, Mr. Denis Hassey, points out, it was the commitment to the project by Event Manager Ian Roberts, Assistant Event Manager Lucy Sanders and the Event Committee and Club Manager, Claire Toohey, that ensured the Championships went off as well as they did. He commended the volunteer input from all club members, which he describes as the 'beating heart of the club'.
The persistent squally rain attended by shifty winds, provided quite a challenge for the PRO Con Murphy and his mark layers, but it did not dampen their spirits, nor those of the competitors, nor shore crews. An air of enthusiasm and willingness persisted despite the rain (or perhaps even because of it). Sailing journalist Winkie Nixon gives a colourful, engaging picture of the Championships, which can be read here… http://afloat.ie/blogs/sailing-saturday-with-wm-nixon/item/22764-mirror-dinghy-worlds-a-breath-of-fresh-water-air-from-lough-derg
In his speech at the Official Opening Simon Coveney, Minister for Agriculture, Food and the Marine, said that his hope was that sailors would leave the Championships having made friends and 'remembering Ireland for all the right reasons'. There is no doubt, following the wonderful feedback, that this is the case.
Accompanied by Charles Lawn, ?Lt Cdr, Inspector of Navigation, Mr Jimmy Deenihan, TD. Minister for Arts, Heritage and the Gaeltacht, was delighted to visit the club to congratulate the new Mirror World Champions Ryan and Michaela Robinson, and met them just as they were returning to shore after the last race of the Championships.
The club takes a breather for one week and then celebrates home sailing with the annual regatta, from Sunday 11 to Saturday 17 August.
For full results see www.mirrorworlds2013.com.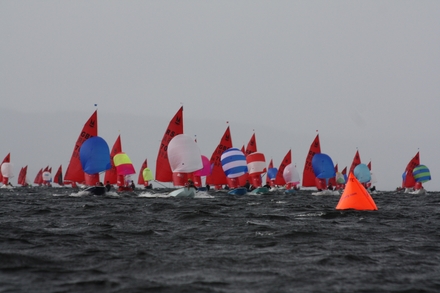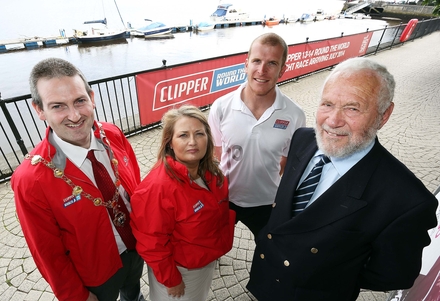 About The Show
Seascapes, the RTÉ maritime programme with Fergal Keane. Seascapes brings you around our coasts and onto traditional and modern boats and yachts for a taste of the great outdoors. Whether you are a trawlerman or a yachtie, Seascapes will be of interest to you.