Seascapes Friday 12 July 2013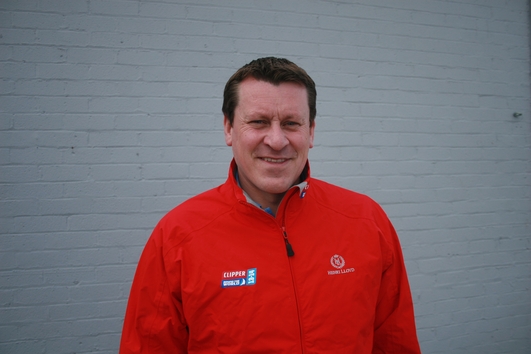 Seascapes
Seascapes this week features the Kings of Tory and Coney Island; we'll be talking to Conor O Byrne as he sets sail around the world with Clipper Ventures; in Sligo descendants of those who emigrated in 1847 from the Palmerston Estate gather; Olwen Gill has the latest on our Island communities from Inishmore; the oldest living Blasket Islander Michael Carney tells Rhona Tarrant about his memoir.
We have copies of Mike Carney's memoir in our Seascapes competition this week stay tuned for details……
The latest Newsletter is also out from The Maritime Institute of Ireland our thanks to Pat Sweeney for the latest edition- their website is www.mariner.ie Congratulations to them on their Museum Award from the Industrial Heritage Association of Ireland.
The official newsletter of the Irish Titanic Historical Society – The White Star Journal – the June edition features articles on Annie Moore The Ellis Island Girl; The Titanic Centenary in Stamps; the Wreath laying ceremony in Cobh in April and much more – our thanks to editor Killian Harford you can contact the society on
irishtitanichistoricalsociety@gmail.com .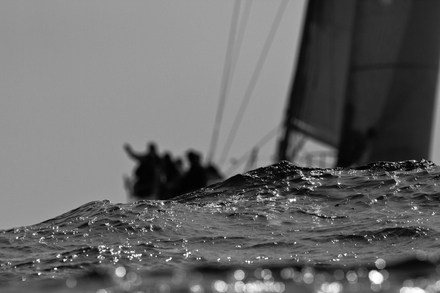 Next on Seascapes to the Western seaboard and to Inishmore where earlier this week Olwen Gill saw the cruise liner The World cruising past the islands headed for the city of the tribes…..
Yesterday the Volvo Dun Laoghaire Regatta took to the water with almost four hundred craft participating involving all the waterfront yacht clubs – a great spectacle for Dublin Bay with a huge variety of vessels from Howth 17's to Flying Fifteens ; SB 20's ; Ruffians -J 109's and they are just some of the classes – Seascapes will be there this weekend and we'll have highlights from the regatta next week here on your maritime programme...
The Clipper Ventures patron is Sir Robin Knox Johnson the distinguished sailor and yachtsman – he is the inspiration behind a member of An Garda Siochana – Conor O Byrne taking to the worlds oceans – Conor told Seascapes about his early interest in the seashore and how he hopes to raise funds and awareness for the Irish Underwater Search and Recovery Unit formed following the loss of the Tit Bonhomme off Glandore last year.....
We'll be following Conor's voyage with Clipper Ventures across the worlds Oceans….we wish him well…..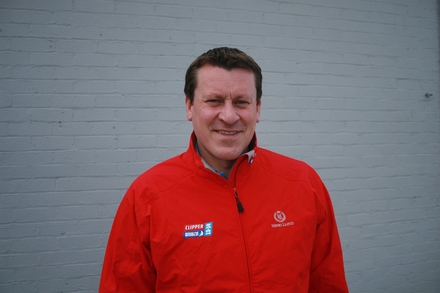 Returning to our island theme we head to the North West corner of our island next on Seascapes and Kieran Devaney brings us an historic meeting of two island kings........
Now To our competition for copies of "From the Great Blasket to America" The Last Memoir of an Islander by Michael Carney with Gerald Hayes – the question is where in Massachussetts did Michael Carney settle – Answers on a postcard to Seascapes , RTE Radio 1, Fr Mathew Street , Cork or by email to seascapes@rte.ie .
In Sligo on Friday next four members of the Kavanagh clan from Canada will return to Sligo and visit the old homestead their ancestors left 166 years ago when they sailed to Canada as Assisted Emigrants from Lord Palmerston's Sligo estates. Those returning are Frances Kilbride, her daughters Joan and Rose Marie, and her son-in-law Terry Stanley, fourth and fifth generation descendents of Patrick and Sarah Kaveney from Cross, Keash, Co. Sligo, their Famine Emigrant ancestors.
For years these visitors, together with many of their cousins in Canada, actively sought to trace their Sligo roots but in vain. All searches failed because in April 1847 when their ancestors survived a ship wreck and landed in Canada they were given the name Kavanagh rather than Kaveney, their name in Ireland and the one used in shipping records.
Work by Mullaghmore & Cliffoney Historical Society revealed the family's identity and to welcome them home has recorded their story as part an Exhibition which will be held in Mullaghmore from 12th July to 4th August. This story of Sligo's Famine Diaspora is told in an Exhibition which takes place in the Old Schoolhouse, 12th July to 4th August, with a closely linked Exhibition of Mullaghmore Harbour since 1822 taking place in the adjoining Star of the Sea Centre, 19th July – 4th August
The four visiting members of the Kavanagh family will be Guests of Honour at an Official Opening of the Exhibitions at the Star of the Sea Centre, Mullaghmore 7.30pm, on Friday next.......
Patrick and Sarah Kaveney with six children left Cross in 1847 and sailed to Canada on the Carricks. They departed Sligo Port among 173 passengers on the 4th April and three weeks later were in sight of the Canadian coast. There the Carricks ran aground the Cap des Rosiers in a storm and most passengers drowned in the freezing waters. Over following days 87 bodies were recovered and buried in a mass grave nearby. A monument to their memory stands on this spot. Patrick and Sarah with their son Martin survived the sinking; all five of their daughters were drowned.
In Angling the big news in the past weeks is that rod and tackle maker Hardy and Greys has been sold to a US rival. The company with a royal warrant which is one hundred and forty years old and based in Alnwick in Northumberland has been purchased by Pure Fishing of Columbia in South Carolina with a deal negotiated by Grant Thornton. This acquisition follows on the recent sale last month of the Poole based yachtmaker Sunseeker to a Chinese company...globalisation how are ye .....!!
Next week on Seascapes we'll have a full report and highlights from the Volvo Dun Laoghaire Regatta ; we'll be talking to Ian Roberts about the Mirror Dinghy World Championships which are taking place at the end of this month in Lough Derg Yacht Club on our magnificent Inland Waterways in Dromineer ; we'll have the winners of those copies of "From the Great Blasket to America" ; all that and much more here on Seascapes – until next Friday night tight lines and fair sailing."
About The Show
Seascapes, the RTÉ maritime programme with Fergal Keane. Seascapes brings you around our coasts and onto traditional and modern boats and yachts for a taste of the great outdoors. Whether you are a trawlerman or a yachtie, Seascapes will be of interest to you.