Seascapes Friday 28 June 2013
Seascapes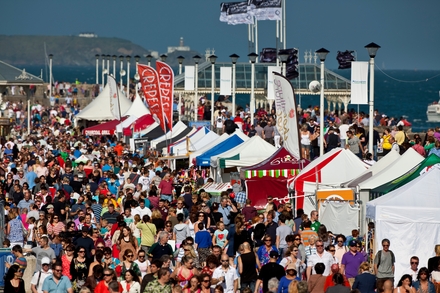 Hello and welcome aboard this weeks edition of your maritime programme Seascapes - coming up we have that competition for copies of a recently published book of photographs on The Great Blasket ; we have the second part of our conversation with Cormac Leavis on the Heir Island Lobster boats; Richard Glynn tells Seascapes about the history and heritage of Scattery Island and the Gathering event that is planned for the island that was evacuated in 1979 ; we'll be talking to Michael Walsh in Kinsale where the Covestone Asset Management Sovereigns Cup is in full swing ; first on Seascapes to last weekends stopover by the dramatic multihulls for the Route des Princes visit to Dun Laoghaire – as we boarded from the moorings at the National Yacht Club in bright sunshine and gusting winds there was great anticipation and excitement however shortly after two thirty the The MOD70 Spindrift skippered by Yann Guichard capsized on the first leg of the Route des Princes inshore races in Dun Laoghaire– just after the start of the race and as Oman Air passed the first marker – we watched the incident unfold aboard Hal Sisk's motor yacht the Molly Ban –
All crew were safe and sound, but Jacques Guichard, brother of skipper Yann and a key member of the crew, was hurt in the capsize he was airlifted by helicopter to Tallaght Hospital and was diagnosed with fractures to the pelvis. We wish him a speedy recovery ....Congratulations to all the safety personnel the RNLI Dun Laoghaire Lifeboat crew – the Naval Reserve and the emergency services ......
And we congratulate Oman Air as they were first across the line into Plymouth before the race concludes in Morlaix .....last Saturday night we talked to our leading international sailor aboard Oman Air now living in Canada he is Damian Foxall .......
To the Shannon Estuary next on Seascapes and an island steeped in history and folklore – last occupied in 1979 – we spoke to Richard Glynn about Scattery Island and the people who lived there .....
Details of that event on Scattery Island are on and on the Seascapes webpage – earlier this week in brilliant sunshine and light airs the biennial Sovereigns Cup took to the waters from the magnificently refurbished Kinsale Yacht Club – the regatta director is Mike Walsh ....
Next on Seascapes to this weeks competition you can win a copy of the The Great Blasket – A Photographic Portrait published by The Collins Press.
The question is can you name the oldest living native Blasket Islander he was recently home on a visit from the United States and recently published his memoir with Gerald Hayes ........?
Answers on a postcard to Seascapes – RTE Radio 1, Fr AMatthew Street , Cork or by email to seascapes@rte.ie .
We head to Ballydehob next and to the second part of our conversation with Cormac Leavis on the Towel Sail Yawls ....
Next week here on Seascapes the result of our listeners competition for those copies of The Great Blasket – A Photographic Portrait ; James O Callaghan of the Irish Sailing Association on our emerging sailors ; Professor Callum Roberts of York University on our Ocean Wealth and Conservation ; Kieran Devaney meets the Kings of Tory Island and Coney Island; all that and much more here on Seascapes , until next week tight lines and fair sailing.
About The Show
Seascapes, the RTÉ maritime programme with Fergal Keane. Seascapes brings you around our coasts and onto traditional and modern boats and yachts for a taste of the great outdoors. Whether you are a trawlerman or a yachtie, Seascapes will be of interest to you.