Seascapes Friday 14 June 2013
Seascapes
Hello and welcome aboard Seascapes ........... this weekend on this island we are mindful of the huge loss suffered by the seafaring communities of Waterford and of Passage East with the loss of the Bolger brothers Shane ; Kenny and Paul who lost their lives whilst collecting their lobster pots off Brownstown Head off the South East coastline this week ................... on this edition your maritime programme we have details on the latest edition of Irish Angler ; the inaugural Dublin Currach regatta is taking place this weekend at East Wall Water Sports Centre in Dublin; Pat Tanner has details of the Crosshaven Sailing Festival; We talk to Sky Tec Ireland about unmanned aerial vehicles and their maritime applications ; Kieran Devaney has the remarkable story of the De Cuellar family and their links with the Spanish Armada off the Sligo Coast; first this week to the exciting MOD 70 which are set to leave Lisbon for Dun Laoghaire in The first edition of the Route des Princes, a new European Tour which is solely for racing multi hulls, they take on a challenging new course over three weeks of racing Damian Foxall took Seascapes on a tour of OMAN AIR MUSANDAM MOD 70 in Valencia before they raced to Lisbon ....
The race seeks to mix exciting competition on the water with engaging activities and festivals ashore. The host organisations are Dun Laoghaire Harbour Company, Dun Laoghaire Rathdown County Council and the National Yacht Club who will host a festival on the East Pier from Friday to Sunday. The festival in Dun Laoghaire will start at 5pm on Friday 21st June with a concert from the Band Stand on the East Pier and will continue until Sunday 23 June with food courts and childrens amusements.
On Saturday and Sunday next , the multihulls will race in the bay from 2pm to 5pm and there will be live commentary from Irish Olympic sailor Ger Owens. There will be an emphasis on shared music traditions at the festival with the well known Breton guitarist Dan Ar Braz topping the list with a performance at 5pm on Saturday 22nd.
Congratulations to Ryan Seaton and Matt McGovern who won Gold at the Sail for Gold Regatta in Weymouth, home of the London 2012 sailing Olympics. It is a breakthrough performance for the duo who, in the process of securing their first international medal, beat numerous World and European medallists.
Meanwhile in the Laser Radial class Ireland had another medallist in the form of Annalise Murphy who took Bronze.
The latest edition of Irish Angler features on the front cover of the June edition Irish international Angler Mike Drinan who reveals a new technique for river fishing when conditions are difficult. Paddy McDonnell continues his salmon fishing clinics with advice on how to play a fish. Irish Angler has twenty one fly patterns for you to tie, including two new sea trout patterns. At sea Jim Clohessy goes back to basics with lure fishing , a branch of the sport thats really taking off . Jim Hendrick shares his passion for bass, while Steven Neeley catches sea trout on soft plastics .
In coarse fishing top matchman Cathal Hughes reviews his progress on the festival circuit,while Terry Jackson enjoys a bumper catch of specimen bream . Geoff Cooper takes a break
And heads for India and some more exotic species.
The June edition of Irish Angler has photos from Fisheries Awareness Week; equipping a specialist predator boat; introducing your children to fishing ; the latest in tackle and much more. Tight lines to the Irish ladies competing in the home international in Kerry this week.......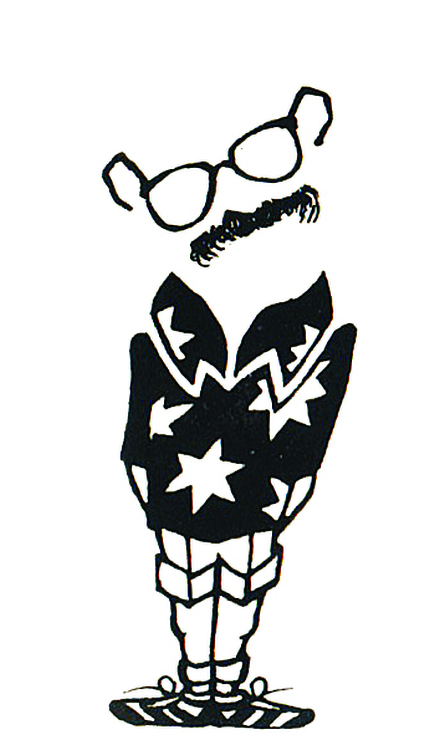 Next here on Seascapes– Kieran Devaney brings us the story of the De Cuellar family and the Spanish Armada a tale that has been part of the De Cuellar's family oral tradition ..... Fifteen eighty eight is a year which will never be forgotten in Irish maritime history. More than five thousand sailors and soldiers lost their lives when the great galleons of the Spanish Armada were driven up the west coast in a terrible storm and wrecked.
Three of the ships went down off Streedagh Strand in County Sligo. One of the few survivors was Captain Franseco de Cuellar...
To shipwright seafarer and owner of a venerable Galway Hooker –Pat Tanner whom we met recently at the Baltimore Wooden Boat Festival where he told us about this weekends Crosshaven Traditional Sail Festival .....
Now on Seascapes to a company that specialises in unmanned aircraft systems technology , that company is SKY TEC IRELAND based at the National Maritime College of Ireland we talked to Mike Griew and Steve Slade at the NMCI about the maritime applications for this technology ......
This weekend Rosses Point Sligo's maritime village – play host to shanty singers from Ireland , England , Scotland , Germany Netherlands ; France and Spain guaranteeing plenty of sessions in all the local venues.......
About The Show
Seascapes, the RTÉ maritime programme with Fergal Keane. Seascapes brings you around our coasts and onto traditional and modern boats and yachts for a taste of the great outdoors. Whether you are a trawlerman or a yachtie, Seascapes will be of interest to you.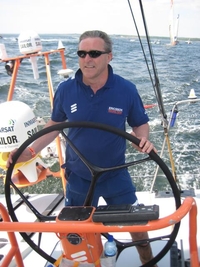 Crying Game
Boy George
3:23