Seascapes Friday 10 May 2013
Hello and welcome aboard Seascapes your maritime programme – this week we visit the Iveragh Peninsula where Rhona Tarrant talks to naturalist, seafarer and wildlife film maker Vinny Hyland ; We'll be hearing from Gery Flynn about whats in the latest edition of Inshore Ireland magazine ; David Dinsmore and the Irish Angler ; - first on Seascapes this week to news of this years CH Marine Glandore Classic Regatta Seascapes spoke to Donal Lynch about some of the classic craft that are destined for the beautiful port of Glandore later this summer –
The Irish Sailing Association has announced an eight-sailor squad that will represent Ireland at the 43rd ISAF Youth Sailing World Championships this summer. The team of five boys and three girls will compete across three different classes at the most prestigious international youth sailing event which will take place in Limassol, Cyprus from the 13 – 20 July. Only one male and one female place was offered in each class and the contenders had to meet both international standards as well as win their category at the ISA Youth National Championships in April in order to be selected.
In the Laser Radial class Ireland will have male and female representatives, both hailing from Northern Ireland. Robbie Gilmore from Belfast had met the international standard along with eight other male sailors prior to the ISA Youth Nationals.
In the girl's category Sarah Eames from Lisburn, a nominee for ISA Youth Sailor of the Year last year , was triumphant beating her nearest female rival Sorcha Ni Shuilleabhain by eight points and thus earning her a place on the Youth Worlds team.
Ireland will also have both male and female representatives in the two-person 420 class with Robert Dickson and Sean Waddilove from Dublin . In the girl's category a young Cork pairing, Cliodhna Ni Shuilleabhain and Jill McGinley were the somewhat surprise winners.
The girls, although incredibly talented sailors, were much younger than their opponents and had set their sights on 2014. However they dominated throughout the regatta and ultimately beat the Dublin McDowell cousins who had been tipped for the place. The final team to earn their place for the second year in a row are brothers Sean and Tadgh Donnelly from Dublin. They will be competing in the 29er class where they will hope to improve on their 10th overall finish at last year's event which was held on Dublin Bay.
When most people think of the ring of Kerry, chances are they don't think of toads and slugs. But they're as much a part of life on the Iveragh peninsula as the mountains and the lakes, as Rhona Tarrant found out when she travelled to Caherdaniel to meet up with Vincent Hyland for Seascapes .............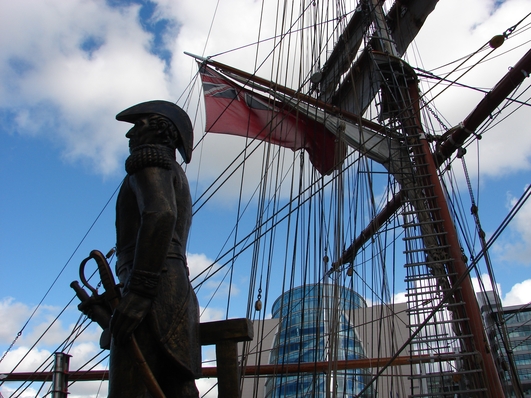 Rhona Tarrant speaking to Vincent Hyland from Derrynane, and to find out more about his work on marine and wildlife in Kerry you can visit www.ayearinkerry. com or you can see his film "Wild Atlantic Way - A Year in Kerry" each day at Tech Amergin, Waterville........
Next here on Seascapes to our Galway Studios where we can hear from the Features Editor of Inshore Ireland magazine on whats in the latest edition – heres Gery Flynn ....
A Number of Tall Ships are voyaging from Belfast to Dublin at the end of May for the New Dublin Port River Festival on the June Bank Holiday Weekend being organised by Dublin Port Company. Anyone can sign up to crew on a Tall Ship from Belfast to Dublin!
The ships, will leave Belfast on the 28th of May and arrive in Dublin on the 31st of May. You will then stay on board for a night in Dublin to enjoy the festivities. There are a good number of berths still available on board the ships during this voyage for anyone that would like to experience life at sea on a traditional Tall Ship. 16-99 years accepted and NO EXPERIENCE NEEDED!
Sail Training Ireland , can assist you in coordinating your voyage or visiting the ships while in port.
The full cost of the voyage is €345 including meals and accommodation.
There are a very limited number of part-bursary funds available for 16-30 year old's that are nominated by Youth Organisations. More info on request. A tall ship voyage truly is a once in a life time experience. Hugely beneficial to young people to develop life-skills and broaden their horizons. No matter what your age its a remarkable opportunity.....You can get those details by visiting the Sail Training Ireland website -
Next here on Seascapes to Westport where we can talk to David Dinsmore – Editor of Irish Angler – on whats in the latest edition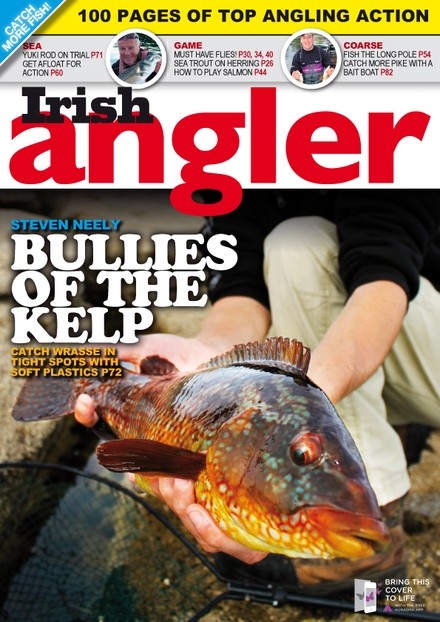 About The Show
Seascapes, the RTÉ maritime programme with Fergal Keane. Seascapes brings you around our coasts and onto traditional and modern boats and yachts for a taste of the great outdoors. Whether you are a trawlerman or a yachtie, Seascapes will be of interest to you.