Seascapes Friday 3 May 2013
Seascapes
The maritime programme for this island nation presented and produced by Marcus Connaughton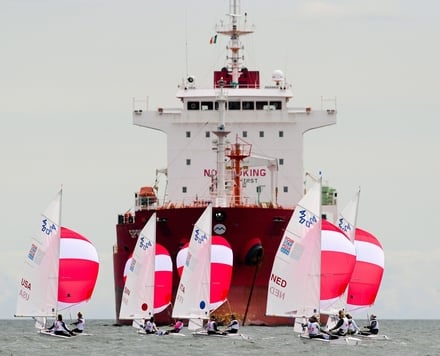 Hello and welcome aboard your maritime programme Seascapes – this week - we have a response to that query from Ronan Melling in Clontarf Yacht and Boat Club about the IDRA 14 ;
The renowned sailing paralympian John Twomey and President of the IFDS on the disabled World Sailing Championships coming to his home club of Kinsale ; we have more on the Marine Institute research vessel Celtic Explorer off Newfoundland and the Canadian Ambassador Loyola Hearn; a flotilla from Foynes Yacht Club are taking part in Limericks' Riverfest – the Drogheda Port Maritime Festival and don't forget sailspree this weekend at your local yacht or boat club right around our magnificent coastline...... First this week on Seascapes to that proposed Deep Sea Fish Farm in Galway Bay – a few days ago we invited the Chief Executive Officer of Bord Iascaigh Mhara – Jason Whooley to answer some of your questions and expand on what is planned by the Irish seafood development agency and its application for an aquaculture licence to develop this salmon farm in close proximity to the Aran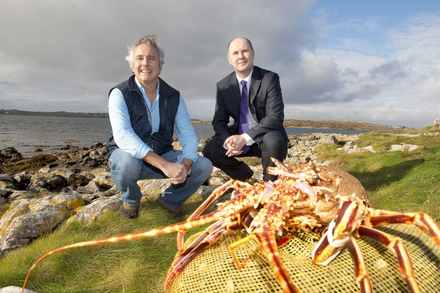 Islands ......
Next to that appeal from a Seascapes listener.....Ronan Melling who is a member of Clontarf Yacht and Boat Club, Ihe sails a dinghy – the IDRA 14 (irish dinghy racing association 14') the plans for this boat were laid down in December 1945 and there are a number of the boats this old still racing today.They are about to commence building one of these dinghy's from scratch in their workshed in Clontarf, this will be the first IDRA 14 built in Dublin in over 35 years.
He wondered could Seascapes help .......in the 70's and 80's ANCO ran a shipwright course in Cork, I think in Skibereen building these boats. They are trying to find any leads to the people involved with a view to finding out if any of the original plans that were used, saved, archived or kept by someone? Any help with getting the word out t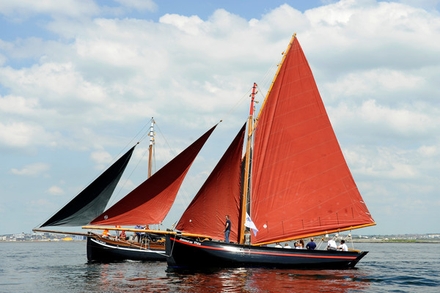 here would be appreciated.
" Well we heard from Joe Mooney in Athboy in county Meath who wrote - I bought one of the Dingle boats in 1978 from a friend of mine Oliver Deasy who was the shipwright training adviser on this course. Whether he has the plans or not I don't know but he's still living in Cork. And we'll pass his details to Ronan Melling
Joe' s boat capsized in Wexford, and as he was used to cruiser sailing in Cork ......he got wet and tired and had to be rescued and gave up dinghy sailing. The lack of stores and a galley to warm you up on board, didn't help. He writes that he sold the boat in 1986 to a person who wanted it for lake fishing in the midlands. So where it is I do not know. – Many thanks Joe ...."
FOYNES Yacht Club members will be sailing to Limerick City on this Saturday, to participate in Riverfest, which the people of the city celebrate every year.The flotilla consisting of 15 vessels will leave Foynes at 11am on the Saturday and arrive at Steamboat Quay approximately at 2pm, where they will berth for an hour before sailing into Limerick Docks for an overnight stay.
This year, two sailors from the club, Chris Egan and Dave Bevin, will partake in the cruise, and this summer they will sail around Ireland to raise money for the Irish Cancer Society.
Both men are facing their own personal Cancer challenges and are determined to do something positive to support the amazing work currently being done by the Cancer Society in Ireland.
Over the summer months, the voyage around Ireland will cover up to 1200 nautical miles and the sailors will be visiting over thirty coastal safe havens, keeping the average distance per day sailed to around 40 nautical miles. Weather permitting they hope to sail to the County Clare coastal village of Carrigaholt on Monday next from the yacht club and then on to the Aran Islands, and from there they hope to start the round Ireland cruise. The yacht that they will be sailing is a Jeannau Rush built 30ft named Inizi.
As the May Bank Holiday begins , watersports clubs and training centres from Donegal to Kerry and Dublin to Galway have joined forces to offer a unique range of free activities for children, teenagers and adults alike.
Sail Spree – an initiative developed by the Irish Sailing Association (ISA) to encourage people of all ages out on to the water – will run from the 4th to the 6th of May in over 25 venues around the country. On offer will be various free taster sessions in sailing, windsurfing and powerboating. Many clubs will also provide on-shore activities including food and entertainment guaranteeing a great day out for all the family. More detail on the Seascapes and ISA Websites and on www.sailspree.ie .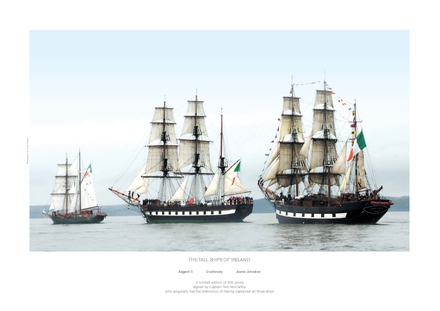 The Drogheda Port festival is taking place this weekend . The festival will coincide with the Irish Sea fleet-maritime Festival tour, with six tall ships sailing up the river Boyne to berth on the quays. The flotilla will then set sail to Liverpool after the festival. Drogheda is the first port of call for these vessels , they will also visit Dublin, Belfast, Cobh, Gloucester, Liverpool, Whitehaven and Warrenpoint during May and June. Drogheda has a commercial maritime heritage going back to the eighteenth century.
Seascapes 3rd May 2013
Features the launch of the IFDS World Sailing Championships destined for Kinsale; Jason Whooley CEO of Bord Iascaigh Mhara on the proposed Galway Bay Salmon Farm and CH Marine Gladore Regatta.
About The Show
Seascapes, the RTÉ maritime programme with Fergal Keane. Seascapes brings you around our coasts and onto traditional and modern boats and yachts for a taste of the great outdoors. Whether you are a trawlerman or a yachtie, Seascapes will be of interest to you.