SEASCAPES - Friday 18th January 2013
This week here on Seascapes we talk to sailor author and illustrator Pete Hogan about his recently published "The Log of the Molly B" stay tuned and you can win copies of Pete's book courtesy of The Liffey Press ; The Port of Cork invite 5th Class primary school students and their teachers to enter their Gathering contest celebrating the maritime heritage of the Cork Harbour ; and on Seascapes we celebrate the work of the Irish Whale and Dolphin Group; First we head to the Western seaboard and to Galway where we can hear from Colin Becker about activities on our Inland Waterways .........
The people of Clare, Kerry and Limerick are being invited to attend one of a series of public consultations on a major strategic plan for the future development and management of marine-related industry and tourism in the Shannon Estuary
Public consultations will take place at the offices of Kilrush Town Council in Co Clare on Monday 28th January, Tarbert Community Centre in Co Kerry on Tuesday 29th January, and Foynes Community Centre in Limerick on Wednesday 30th January (all times 4.30pm to 8.30pm). The events will feature presentations on the contents of the Draft Plan, while members of the public will also be able to discuss the Plan with local authority officials and representatives of the appointed consultants, RPS Consulting Engineers.
To coincide with the public consultation process an amateur photography competition has also been launched. With two categories, 'Adult' and 'U18', photographs submitted can feature any aspect of the Estuary, including people, places, biodiversity, work and recreation activities. Further details may be obtained from www.shannonestuarysifp.ie.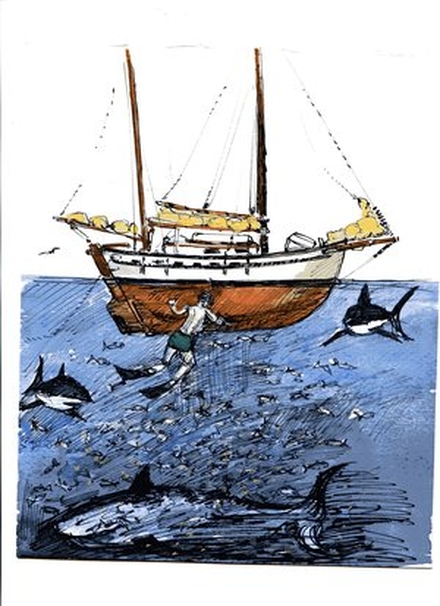 Next here on Seascapes to a man who has captured the tale of a remarkable voyage on the Worlds Oceans – within the pages of "The Log of the Molly B" which is published by The Liffey Press .......The Molly B was a Tahiti Ketch assembled and built by the author in Vancouver – and he is....... Pete Hogan a sailor and an illustrator – he told Seascapes about his interest in sailing at his seaside home in Dublin ........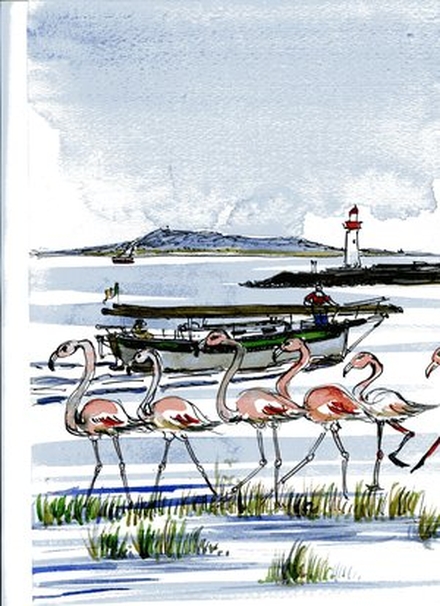 Our question in our Seascapes competition for copies of "The Log of The Molly B" courtesy of The Liffey Press is – can you tell us the Canadian city in which the vessel was built .....Answers on a postcard to Seascapes , RTE Radio 1, Fr Mathew Street, Cork or by email to seascapes@rte.ie.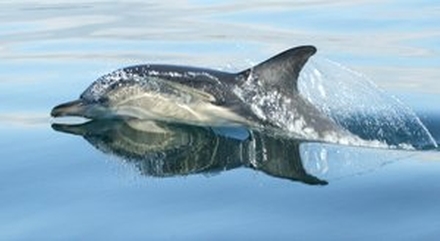 How wonderful to see the BBC nature programme Winterwatch with wildlife cameraman Gordon Buchanan who brought us the wonderful footage of Polar bears from Svalbard focus on the presence of Humpback Whales ; Fin Whales and Dolphins off our Southern Coast talking to Padraig Whooley – and that iconic image by Simon Duggan taken of the breaching humpback whale off Baltimore ; just this past week the Irish Whale and Dolphin Group research vessel "Celtic Mist" was off the Wexford Coast – more detail on the Irish Whale and Dolphin Group website www.iwdg.ie .
Speaking of television try not to miss the wonderful new series that began last night and is on every Thursday at half past nine on TG4 – Turas Huiceara ....
With all the recent coverage of the possibility of tons of spoil being dumped in Dublin Bay – many of those in the diving community are very concerned – do you have a view – then email seascapes@rte.ie or write to us at Seascapes , RTE Radio 1, Fr Mathew Street , Cork......we'll be returning to this topic in the coming weeks.......as one diver put it to Seascapes –
"Divers main worry is that up to 20% of this spoil is Limestone dust which is water soluble and will turn Dublin bay into Milk of Magnesia!"
The Port of Cork has launched their Schools Initiative for 2013 and is calling on all 5th class primary school teachers to get their class involved. This year's theme 'The Gathering 2013 – Cork Harbour – Ireland's Maritime Gateway to the World' is celebrating The Gathering and Cork Harbour's strong links with the Irish diaspora, both as a tourism hub and as a departure point for Irish emigrants in the past.
The Port of Cork Schools Initiative aims to teach 5th class primary school children about the rich history of Cork Harbour and its uses today as a natural harbour, commercial port and excellent leisure amenity. All participating 5th classes who take part in the Port of Cork Schools Initiative will be treated to a boat trip around Cork harbour, compliments of the Port of Cork and each class will also receive a certificate of participation.
In addition to the overall prize, awards will also be given for the best artwork piece and best photograph. The overall best project will receive a tour on board one of the many large cruise liners visiting Cork during this coming summer.
Closing date for entries is 29th March 2013.
For more information on this year's schools project and how to get involved, contact Sinead Kavanagh, 021 4625375 or email skavanagh@portofcork.ie.
There is a Grand Concert in the National Maritime Museum in Dun Laoghaire At 7.30 pm on Thursday next 24th January
Admission is €10 Euro at the Door- for an evening of classical music favourites .............