Seascapes Podcast Friday 11th January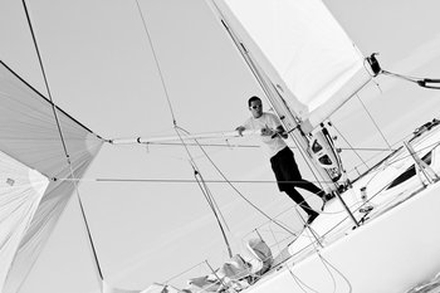 Hello and welcome aboard Seascapes your maritime radio programme on this the first Seascapes of this New Year .....we'll be hearing from the author of a magnificent tome on the "Clippers – the ships that shaped the world" with author Daniel Nolan ; we have music from John Doyle on the mythical sea creature the Selkie ....first this week to a sailor who is taking part in this years Figaro campaign – in a rare break from training ....David Kenefick who sails with the Royal Cork Yacht Club came into our studios a few days ago to talk to Seascapes about what promises to be a busy year ahead as a professional sailor and how he got started in the sport ......
You can see and read more about David Kenefick on the Seascapes webpage .....on our Facebook page and on Cube Images website.....
This week sees the sixth anniversary of the loss of the Pere Charles , a year on since the losses from the Tit Bonhomme in Union Hall and the loss of fisherman Johnny Flynn of Dunmore East this week who was a former member of the lifeboat crew ............
FOYNES Yacht Club will be holding their annual table quiz in aid of the Royal National Lifeboat Institution on Friday next January 18th at 8.30pm in the yacht club. This event was scheduled to take place at the end of the December, but unfortunately it had to be postponed due to the weather on the evening. A table of four will cost €20, where a convivial atmosphere is assured ............Commodore Tom Murray is appealing to all member's of the club to support this cause, and is hoping for a 'house full' on the night.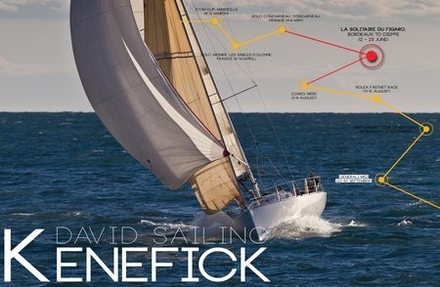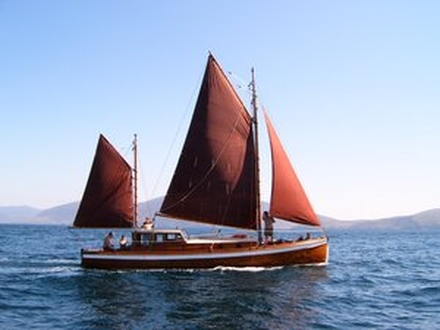 Next on Seascapes to music from John Doyle and this piece on the mythical sea creatures Selkies ... Now to a superb book on the subject of Clipper Ships – a few weeks ago Seascapes met up with author Daniel Nolan .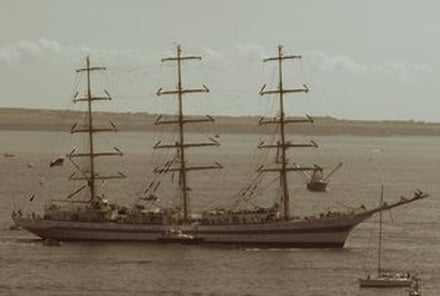 Christian Radich off Dunmore East -taken by former mariner and distinguished photographer and Seascapes listener - Fin Costello....
He told us how he came to write about these majestic vessels and his earliest connections with the sea....... Author Daniel Nolan of "Clippers – The Ships that shaped the World" the book is published by Malbay Publishing and is available from all good bookshops and online........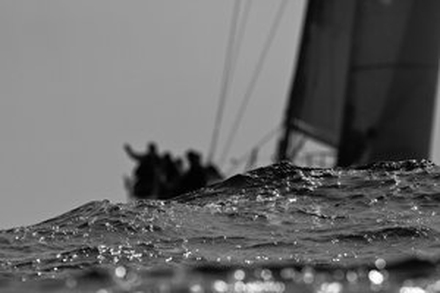 On Seascapes next Friday night we'll be hearing about the Inland Waterways with Colin Becker ; Sailor and illustrator Pete Hogan on his adventures aboard the Tahiti Ketch "The Molly B " which is the subject of his recently published "The Log of the Molly B" ; the Port of Cork – Gathering Schools initiative .....all that and much much more here on Seascapes...... so until next Friday night - tight lines and fair sailing.