Seascapes Friday 10 August 2018
RMS Leinster
Ahead of the 100th anniversary of the sinking of the RMS Leinster off Dún Laoghaire, Michael Lee, cameraman in RTÉ, tells Fergal Keane of his family links to the tragedy.
Michael read this letter that his grandfather wrote on 11th October 1918.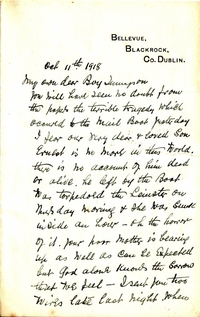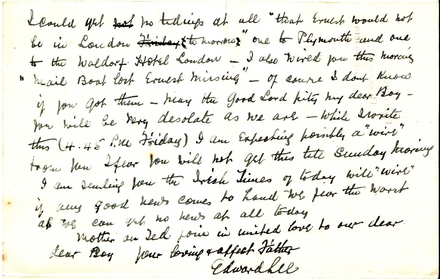 Launch of a Lifeboat in Valentia in 1957
RTÉ Radio Archivist, Rob Canning, has uncovered a report by Kevin O'Kelly on the launch of a lifeboat in Valentia in 1957.
About The Show
Seascapes, the RTÉ maritime programme with Fergal Keane. Seascapes brings you around our coasts and onto traditional and modern boats and yachts for a taste of the great outdoors. Whether you are a trawlerman or a yachtie, Seascapes will be of interest to you.