Saturday with Claire Byrne Saturday 6 April 2013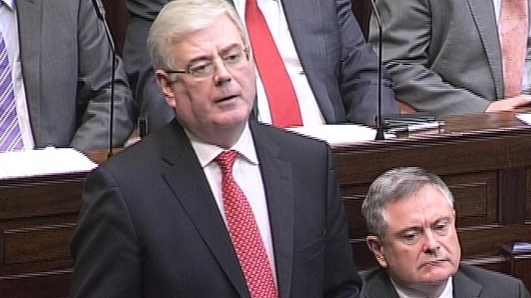 Saturday 6th April 2004
This week the panel discuss the Labour Party, Troika and mortgage debt.
Joining Claire in studio: Minister of State for Research and Innovation - Sean Sherlock, People Before Profit TD - Joan Collins, Prof of Politics in DCU - Gary Murphy, Alan Ahern of NUIG and reporter Matt Philips of qz.com.
About The Show
Saturday with Claire Byrne questions agendas, dissects the week gone by, and debates the likely issues of the week to come, each Saturday afternoon from 1pm – 2pm. Tune in to hear the very latest from newsmakers and from those whose lives are impacted by policy makers in Ireland.