The Ryan Tubridy Show Thursday 27 February 2020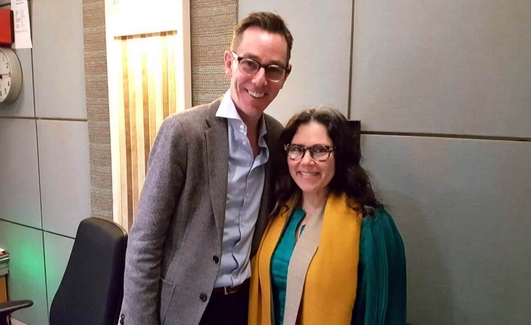 Alex Borstein
Emmy Award winning actor, comedian, writer and producer Alex Borstein is the voice of Lois Griffin in 'Family Guy' and plays Susie Myerson in the Amazon Prime series 'The Marvelous Mrs. Maisel'.
Alex is in Ireland, gigging with her band 'The Amstergang', and she joined Ryan in studio to talk about her fascinating life and career.
'Alex Borstein and The Amstergang' are playing Dublin's Sugar Club tonight, Thursday 27th, and will be in Cyprus Avenue in Cork on Friday 28th and the Róisín Dubh in Galway on Saturday 29th.
For tickets and info visit theamstergang.com