The Ryan Tubridy Show Wednesday 20 November 2019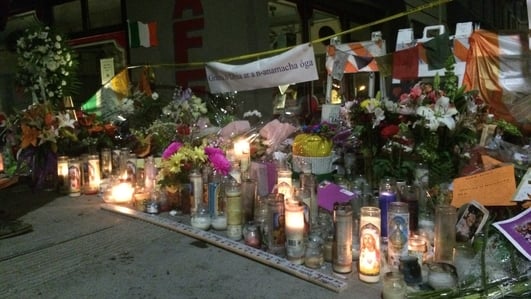 Berkeley Balcony Tragedy
On the 16th of June 2015, Jackie Donohue lost her daughter Ashley and her niece Olivia when the fourth-floor balcony of a rented apartment collapsed in Berkeley California.
The disaster also claimed the lives of Eimear Walsh, Lorcán Miller, Niccolai Schuster, and Eoghan Culligan as they attended the 21st birthday party of close friend Aoife Beary, who was seriously injured in the fall.
Jackie has directed her incredible energy, drive and determination to ensuring that such a tragedy would not befall any other family in California.
Tomorrow she will be presented with an award from President Higgins in Áras an Uachtaráin and she joined Ryan in studio to talk about her work.