The Ryan Tubridy Show Friday 12 July 2019

An Post Competition - There's nothing quite like the feeling of getting a Christmas card or parcel in the post. The message is 'Send love with a card or parcel with An Post'. And that's what we want you to do over the next couple of weeks as An Post has given us loads of prizes to give away. Here is what we want you to do.
If you could write a letter that you have never sent, who would you send it to and what would you say?
We want you to write it now and post it to the Ryan Tubridy Show, Donnybrook, Dublin 4. We will be reading them out on the show in December and you could win yourself win a nice sum of money to help you through the Christmas time. Please remember to include your phone number and contact details.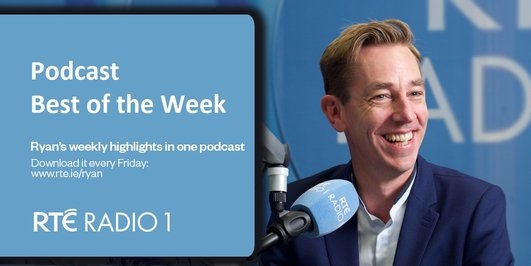 Best of the Week Podcast
This week Baz spoke to Gemma Willis about life after a horrendous car accident, and Ryan spoke to Arthur Matthews and Brendan O'Carroll about comic hero Brendan Grace, Gurinda Chada about her new film, "Blinded by the Light," and Leila May Daly about her, "Downton Abbey," obsession.