The Ryan Tubridy Show Friday 23 October 2015
Best of the Week Podcast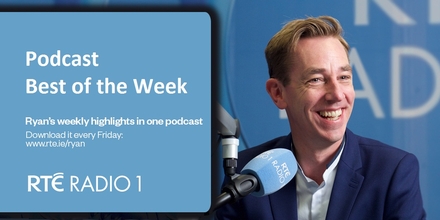 Every Friday, we podcast our best interviews in one easy-to-listen-to download.
This week, Eoin Cairns talks about his brother Philip, who disappeared in October 1986.
Author and Laureate na nÓg, Eoin Colfer chats about his new book Imaginary Fred
David Doran talks openly about living life with a brain tumour.
Marty Whelan on his journey from the air-waves to the dole queue and back again.
And, we meet the creators of a charming new book Irelandopedia.