Ray Darcy Tuesday 10 December 2019
Christmas Card For Barry
You might remember Barry Connolly from Co.Meath, who loved receiving cards and after we spoke to his mum Sharon about it, Barry received over 4,800 birthday cards in September of this year.
Well, we've had an email in to the show saying;
"Could you please email me name & address for Barry, the 30 year old that his Mam asked for cards for his birthday this year.
I can't find his details ( in spite of knowing I saved them) & would like to send a Christmas Card...thank you"
Kind Regards
Mary Frances
We've checked with Barry's mum Sharon and she's ok with us sharing the address again and that's Barry Connolly, Carranstown, Ballivor, Co Meath
The Ray D'Arcy Show - Full Show
On today's show, Donate to Crumlin and Temple St to win a Gucci handbag; Sarah Ann Buckley on unsuccessful attempts at pregnancy; Dan Lambert gives a shout out for couriers to deliver donations of toys for children in direct provision: Paddy Cullivan on alcohol-free Christmas tipples; and live music from Mike Hanrahan and Leslie Dowdall.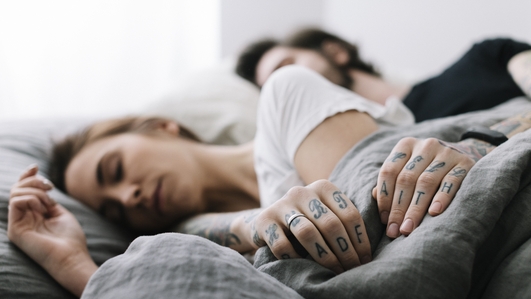 Accepting Infertility
Starting a family isn't straightforward and according to statitistics, one in six couples struggle with infertility.
Sarah-Anne and her husband Adrian thought having kids would be easy and were delighted to get pregnant soon after deciding to take the next step. Sadly four miscarriages later, the couple have now come to terms with the fact that they won't be biological parents.
Dr Sarah-Anne Buckley wrote about her experience in the Irish Times and she shared her experience with Ray this afternoon.
Dr Sarah-Anne Buckley's article'Words in my life: Miscarriage, IVF, bleeding, guilt, sympathy, anger, grief . . . and hope' is available to read on www.irishtimes.com