Ray Darcy Tuesday 10 December 2019
Our baking challenge is ongoing and this time around Ray is challenged with making Brown Bread. To join in the challenge see Ann-Marie Dunne's recipe below. Stay tuned for the result of the baking challenge soon, here is Ann-Maries Brown Bread recipe if you would like to give it a go yourself:
Ingredients Gr. Method
1 Self Raising flour 225g, Salt 5g, Baking Powder 7.5g, Bread Soda 5g. Sieve bread soda to remove any lumps. Then sieve plain flour, salt, cream of tartar & bread soda together
2 Wholemeal Flour 225g Add to above and mix through evenly
3 Hazelnut/natural yogurt 125ml, Fresh Milk 230 ml, Egg 50g, Mix together with spatula Add to dry ingredients and mix to soft sticky dough
4 Pour into greased 2lb loaf tin, flatten roughly with fork and sprinkle with oat flakes/ seeds
Preheat oven to 220C turn back to 195C when bread in oven and bake for 40mins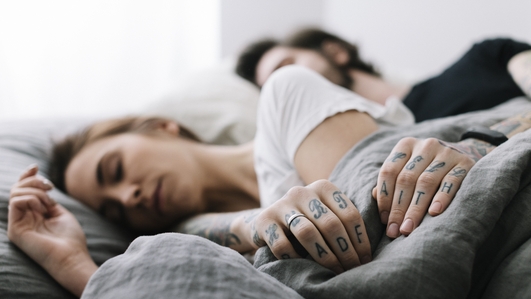 Accepting Infertility
Starting a family isn't straightforward and according to statitistics, one in six couples struggle with infertility.
Sarah-Anne and her husband Adrian thought having kids would be easy and were delighted to get pregnant soon after deciding to take the next step. Sadly four miscarriages later, the couple have now come to terms with the fact that they won't be biological parents.
Dr Sarah-Anne Buckley wrote about her experience in the Irish Times and she shared her experience with Ray this afternoon.
Dr Sarah-Anne Buckley's article'Words in my life: Miscarriage, IVF, bleeding, guilt, sympathy, anger, grief . . . and hope' is available to read on www.irishtimes.com