Ray Darcy Monday 9 December 2019
Christmas Card For Barry
You might remember Barry Connolly from Co.Meath, who loved receiving cards and after we spoke to his mum Sharon about it, Barry received over 4,800 birthday cards in September of this year.
Well, we've had an email in to the show saying;
"Could you please email me name & address for Barry, the 30 year old that his Mam asked for cards for his birthday this year.
I can't find his details ( in spite of knowing I saved them) & would like to send a Christmas Card...thank you"
Kind Regards
Mary Frances
We've checked with Barry's mum Sharon and she's ok with us sharing the address again and that's Barry Connolly, Carranstown, Ballivor, Co Meath
The Ray D'Arcy Show - Full Show
On today's show the winner of stand up and be funny, Gaisce Awards, Wonder Walls TV Documentary. Conor Pope with Pricewatch, RIP Big Bird and winter gardening with Diarmuid Gavin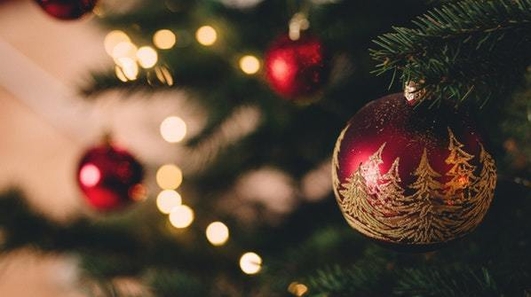 Winter Gardening with Diarmuid Gavin
Who says winter's not the gardening season? Sure, you might not be able to plant right in the middle of December, but greenery and flowers are even more necessary around the holidays, adding colour, life and cheer to your home on even the chilliest of days. Plants are also a huge, important part of holiday décor.
Gardiner Diarmuid Gavin explains more this afternoon!