Ray Darcy Monday 11 November 2019
Christmas Card For Barry
You might remember Barry Connolly from Co.Meath, who loved receiving cards and after we spoke to his mum Sharon about it, Barry received over 4,800 birthday cards in September of this year.
Well, we've had an email in to the show saying;
"Could you please email me name & address for Barry, the 30 year old that his Mam asked for cards for his birthday this year.
I can't find his details ( in spite of knowing I saved them) & would like to send a Christmas Card...thank you"
Kind Regards
Mary Frances
We've checked with Barry's mum Sharon and she's ok with us sharing the address again and that's Barry Connolly, Carranstown, Ballivor, Co Meath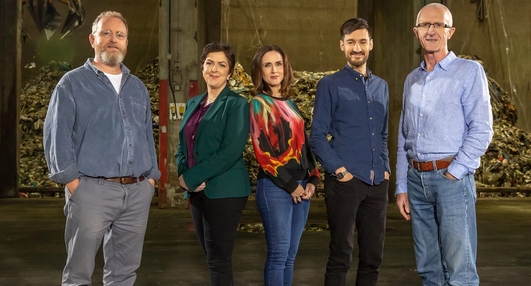 What Planet Are You On ?
Today, RTE kicks off a week-long focus on climate change to coincide with Science Week. Tomorrow on RTÉ One a three part series will begin. It's called "What Planet are you On?" presented by Maia Dunphy.
The show follows three familie and looks at their daily lives in the areas of water, waste, energy and food in their homes. Their habits are then evaluated by experts! Maia Dunphy is here now and the experts: On waste - Brian Kelleher, lecturer in environmental chemistry in DCU. On water – Fiona Regan, professor of chemistry and Director of the DCU Water Institute and on energy - in our Limerick studio - JJ Leahy, professor in the Department of Chemical Sciences at the University of Limerick.