Ray Darcy Thursday 22 August 2019
Christmas Card For Barry
You might remember Barry Connolly from Co.Meath, who loved receiving cards and after we spoke to his mum Sharon about it, Barry received over 4,800 birthday cards in September of this year.
Well, we've had an email in to the show saying;
"Could you please email me name & address for Barry, the 30 year old that his Mam asked for cards for his birthday this year.
I can't find his details ( in spite of knowing I saved them) & would like to send a Christmas Card...thank you"
Kind Regards
Mary Frances
We've checked with Barry's mum Sharon and she's ok with us sharing the address again and that's Barry Connolly, Carranstown, Ballivor, Co Meath
The Ray D'Arcy Show - Full Show
On today's show, Teenage Ambassadors a new TV documentary, Noeleen Blackwell on the length of time it takes for a rape case to get to trial, Maeve Mullen from Finders International and Paralympian Jason Smith on Toyko 2020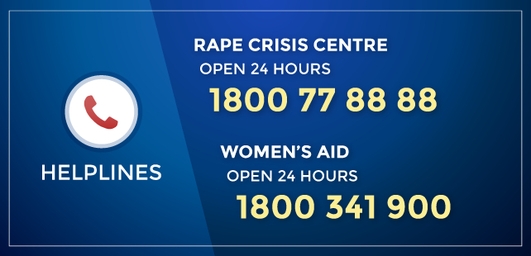 Rape Cases Coming to Trial
The length of time it takes to get a case to trial when it involves rape or sexual assaults is putting off some people in continuing with their cases.
Noeline Blackwell, Chief Executive of the Dublin Rape Crisis Centre is in studio this afternoon to talk to Ray
If you have been affected by anything that we've talked about, the Rape Crisis Centre's National 24 hour helpline is 1800 77 8888