Ray Darcy Monday 5 March 2018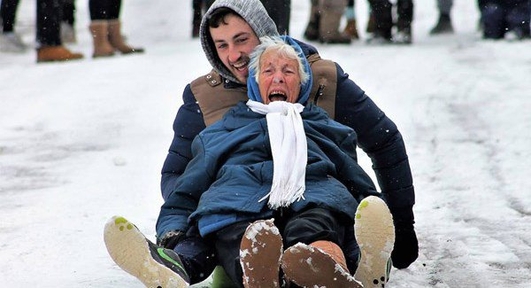 Granny Pic Goes Viral !
A photo of a great-granny from Cork, sledding down a hill with her grandson behind her, went viral at the weekend and made front page of the Irish Examiner yesterday.
Ray spoke to the star of the photo great-granny Eileen Maguire, her grandson Jack as well as Jack's mum Deborah who took the pic!