Ray Darcy Friday 15 December 2017
Can You Help Find - Hopeypotomus ?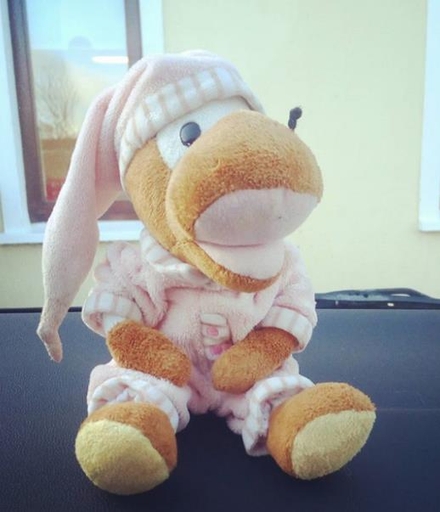 Zara Lambert got in touch with The Ray D'Arcy Show, Her daughter Hope aged 5 has lost her best friend Hopeypotomus, pictured above. Can you help her find this one or a new one to help make a little girl very happy at Christmas.
Giving Your Son a Kidney
10 year old Luke Herlihy and his dad Shane talk to Ray this afternoon, Luke was born with kidney failure and this year, his dad became his living donor.

Freetext DONOR to 50050 or visit website www.ika.ie/card . Your wishes to be an organ donor can also be included on the new format driving licence which is represented by Code 115. Organ Donor cards are also available at pharmacies nationwide.