Ray Darcy Friday 1 December 2017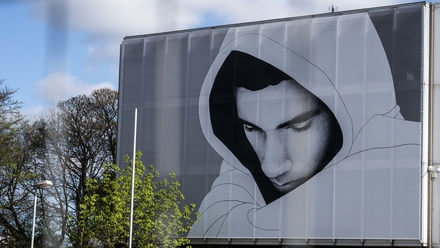 RTÉ is launching a special initiative on Youth Mental Health across all its channels next week culminating next Thursday April 26th with an hour long TV documentary which will show the reality of mental health issues among Ireland's young population and the crises in our services.
If you have a story about Youth Mental Health and you would like to share it with us here on RTÉ Radio 1 then we want to hear from you please get in touch with us, email to ray@rte.ie and a member of our team will be in touch.
You can listen back:
In September 2016, we dedicated a whole show to families who have been effected by suicide. Fran Dempsey wanted to be there on the day to share the story of his son Ryan, who sadly passed away on 31st October 2014. Fran came into studio in October 2016 to chat to Ray about his lovely son Ryan
Fran criticized the mental health system after his young son took his own life in the hospital after four previous attempts. Fran said the health system "let him down". Fran is still campaigning for a better mental health system. If you need to talk to someone the Samaritans can be contacted on 116 123 24 hours a day. Click here to listen back
Mental Health Special
In September 2016, The Ray D'arcy show dedicated a whole programme to mental health.
Ray spoke to Caitriona about her teenage son Fergus, who became increasingly withdrawn before hosting a party the weekend he took his life.
Ray also spoke to Linda about her teenage son Darragh, who on the other hand, gave no indication of suicidal intentions, telling his mother he would be back in a couple of minutes when he left her for the last time.
Ray was also joined by Julie who remembers her nephew Leon, whose mental illness overwhelmed him so much that he took his own life while waiting for a doctor to see him on a weekend night at St James's Hospital.
The programme focused on the systemic deficiencies that meant catastrophic mental health issues were not attended to in a timely or suitable manner. Click here to listen back
On The Ray Darcy Show this afternoon...
Have you received your water refund yet? Wondering what to do with it? Kieran Mulvey is in studio to tell us all about The Refund Project...
And it's a very special day today, because we're joined live by one of the super-stars of children's books!
Jeff Kinney, the creator of Diary Of A Wimpy Kid, is with us ahead of the publication of his latest book!
The Refund Project
Three of Ireland's best-known charities, Simon Community, Focus Ireland and Peter McVerry Trust, have launched a major national fundraising campaign today called "The Refund Project" to coincide with the upcoming Irish Water national repayment scheme which will see €173 million handed back to almost 1 million account holders over the coming months.
The Refund Project is asking people who can afford it to donate their Irish Water refund to The Refund Project which will help people who are currently homeless. A special oversight group is being formed to spearhead this initiative, and it is chaired by the former head of the Workplace Relations Commission, Kieran Mulvey, who joins Ray in studio to tell us all about it...
For more information, visit www.refundproject.ie.