Ray Darcy Tuesday 15 November 2016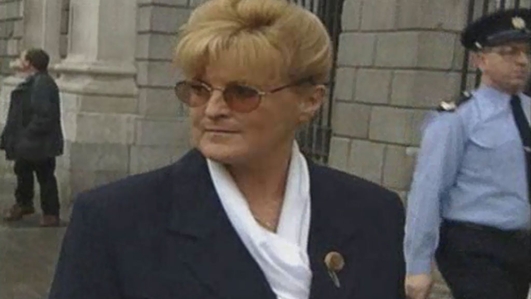 The Rehabilitation of Prisoners
Catherine Nevin is the country's most notorious woman prisoner. She was jailed for life in April 2000 for murdering her publican husband Tom. He was shot dead at their pub, Jack White's Inn, in Brittas Bay, Co Wicklow, in 1996.
She had been charged with murder in April 1997 and found guilty in August 2000 after a gripping 42-day trial. The person who pulled the trigger has never been brought to justice.
Derek Byrne is an outreach lecturer who has taught Catherine Nevin for the past two years as she studied for a certificate in addiction studies.
Ray read a fascinating article by him in the Irish Times in Saturday about Catherine Nevin and rehabilitation of prisoners and he tells Ray more this afternoon.
Science Week - Rodger Mc Morrow Helium
We are continuing with our experiment a day for Science Week and Ray is joined by Dr. Roger McMorrow, a consultant anaesthetist at the National Maternity Hospital (Holles St) and St. Vincent's Hospital, and a big bunch of balloons...
Can you guess what we'll be talking about? Balloons, helium gas, funny voice!!
The Ugly Sisters and Yer Wan – The Story of Cinderella - Dustin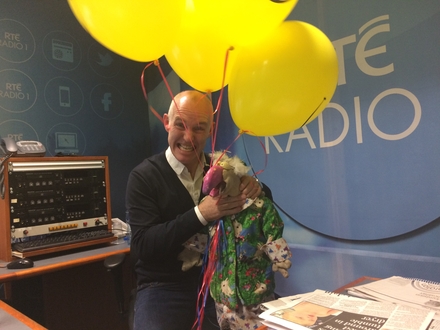 With only five and a bit weeks to Christmas we're already starting to think about the Christmas panto and that delicious Christmas dinner...
Ray is joined in studio by one lad who has very strong views on both, Dustin!!
The Ugly Sisters and Yer Wan – The Story of Cinderella, takes place at The Olympia Theatre (Friday, 16th December – Sunday, 8th January). Tickets on sale now
The Ugly Sisters and Yer Wan - The Story of Cinderella - Dustin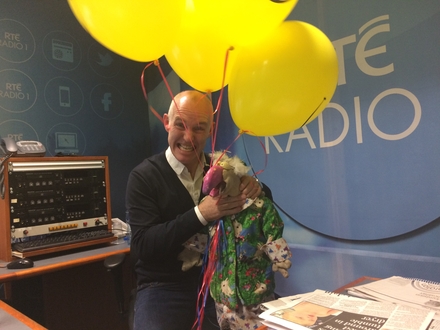 With only five and a bit weeks to Christmas we're already starting to think about the Christmas panto and that delicious Christmas dinner... Ray is joined in studio by one lad who has very strong views on both, Dustin!! The Ugly Sisters and Yer Wan - The Story of Cinderella, takes place at The Olympia Theatre (Friday, 16th December - Sunday, 8th January). Tickets on sale now