Ray Darcy Monday 6 July 2015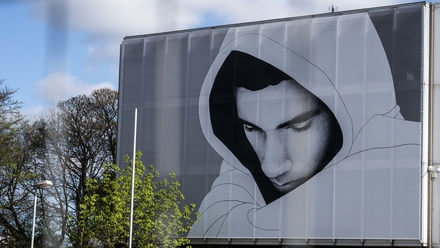 RTÉ is launching a special initiative on Youth Mental Health across all its channels next week culminating next Thursday April 26th with an hour long TV documentary which will show the reality of mental health issues among Ireland's young population and the crises in our services.
If you have a story about Youth Mental Health and you would like to share it with us here on RTÉ Radio 1 then we want to hear from you please get in touch with us, email to ray@rte.ie and a member of our team will be in touch.
You can listen back:
In September 2016, we dedicated a whole show to families who have been effected by suicide. Fran Dempsey wanted to be there on the day to share the story of his son Ryan, who sadly passed away on 31st October 2014. Fran came into studio in October 2016 to chat to Ray about his lovely son Ryan
Fran criticized the mental health system after his young son took his own life in the hospital after four previous attempts. Fran said the health system "let him down". Fran is still campaigning for a better mental health system. If you need to talk to someone the Samaritans can be contacted on 116 123 24 hours a day. Click here to listen back
Mental Health Special
In September 2016, The Ray D'arcy show dedicated a whole programme to mental health.
Ray spoke to Caitriona about her teenage son Fergus, who became increasingly withdrawn before hosting a party the weekend he took his life.
Ray also spoke to Linda about her teenage son Darragh, who on the other hand, gave no indication of suicidal intentions, telling his mother he would be back in a couple of minutes when he left her for the last time.
Ray was also joined by Julie who remembers her nephew Leon, whose mental illness overwhelmed him so much that he took his own life while waiting for a doctor to see him on a weekend night at St James's Hospital.
The programme focused on the systemic deficiencies that meant catastrophic mental health issues were not attended to in a timely or suitable manner. Click here to listen back
Stolen Horse Equipment
Last Wednesday evening Fionas son's pony equipment was stolen - they took his hat boots and saddle they even stole their horse box. Her son Eoin is only 13 years old and has been saving up for all equipment. Have you seen anything can you help them get it back ?
Here is the email Fiona sent:
Hi Ray I didn't know if I should write this email and then, after I wrote it, I didn't know if I should send it.
On Wednesday night thieves broke a lock on our field gate, broke a lock in our tack room (fancy name for shed with horse stuff) door and stole all of my son's pony stuff. So what you might say.
Well, here's the thing. All of that stuff had been dreamed of, wished for, saved up for, specked for birthday and Christmas presents.. It took two years to build up enough stuff to be able to ride a pony and have all the protective gear. Two years of odd jobs for the granny, birthday vouchers, all his confirmation money.
They took his boots and hat, his back protector, his bag with lucozade! Even the shampoo and half bottle of fly spray. They took the rugs we washed and aired in the nice weather. The saddle that took two months of looking to find one that fit both pony and rider.. They took the horse box that I cajoled my husband into buying instead of a work trailer.
We're not horse people. We work hard for our few bob of savings, we pay our taxes and carry on as reasonable people as best we can. This is not nice. If it was a box of slates from the building site we live on we'd be annoyed but this is different. It is so personal to Eoin.
The boots that he picked that fit him so well. His hat. All his bits and pieces they didn't leave even a bucket or a rope. The Gardai were called. The insurance companies. Everyone shrugs.
Our neighbour asked if he'd like to go for a hack on the road with her grand daughter yesterday. All I could say was - well only if he's naked and bareback...
The Gardai asked if we could put together a list of things that were stolen. Eoin is 13 and just finished his first year in secondary school. This is what he wrote. They asked how he could remember it all off the top of his head.
It's because he's wished and dreamed and waited and saved for every little thing. Down to his gloves. Could you imagine if someone came to your house and took every toy and book and favourite thing your children had? Even If we could just get the saddle back. It was a brown Seleria 17" wide saddle.
Please wave your magic wand. Please. Someone must know where our stuff is?
Please! Fiona