Ray Darcy Monday 11 May 2015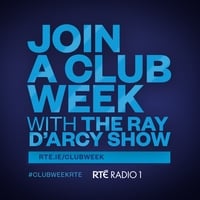 Join A Club Week With The Ray D'Arcy Show
Ray D'Arcy wants people all over Ireland to try something new this month!
We had an idea with the help of Thomas who emailed into the show – what if for one week clubs throw open their doors to everyone?
This 'welcome week' is to encourage people to try out something new like a dance club, supper club, book club, without the pressure to sign up or set up an initial meeting.
It's like speed dating for clubs, test out as many as you want during the week (which is on October 22nd to the 26th) and hopefully one will stick with you!
If you reach out to Ray, your club may get a shout out on the air waves!
For more information and how to register your club check out our Join A Club Week Website
Ross Noble
In 2007 Ross Noble was voted the 10th greatest stand-up comic on Channel 4's 100 Greatest Stand-Ups and again in the updated 2010 list as the 11th greatest stand-up comic.
He is a former Perrier Award nominee, Barry Award, and Time Out award winner for best live stand-up. He unveils a new sell-out show every year for the last 15 years.
He is making his musical theatre debut in the UK and Ireland Tour of The Producers in July.... He joins Ray in studio.
The Producers is on in the Bord Gais Energy Theatre from 6 - 11th July next. Tickets on sale through www.ticketmaster.ie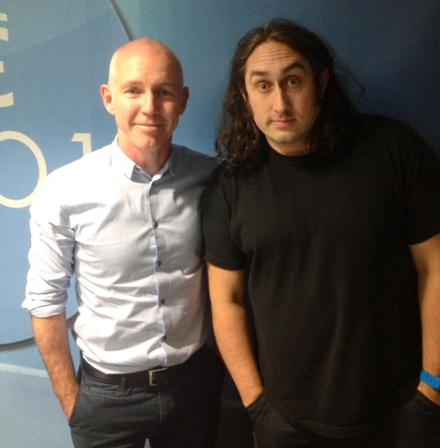 Keywords
Bob Shriver
Sons + Fathers is a powerful anthology of words and images on the unique relation between sons and fathers by some of the world's most famous men including all of U2, President Bill Clinton, Julian Lennon, Gabriel Byrne, Salman Rushdie and my next guest BOB SHRIVER....
Bob is the nephew of JFK and the son of Eunice Shriver- the founder of the Special Olympics.......
A man of many talents, a lawyer, film producer and activist – he also owns a chunk of Bank of Ireland!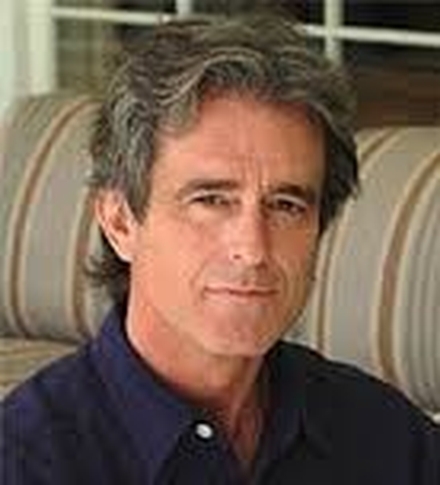 Keywords