Ray Darcy Thursday 12 March 2015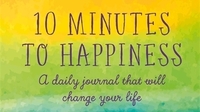 Sandi Mann - 'Ten Minutes to Happiness' a daily journal to be completed in six parts
1. What experiences, however mundane, gave you pleasure?
2. What praise and feedback did you receive?
3. What were the moments of pure good fortune?
4. What were your achievements, however small?
5. What made you feel grateful?
6. How did you express kindness?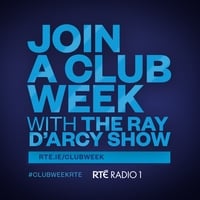 Join A Club Week With The Ray D'Arcy Show
#ClubWeekRTE is now officially over but there are still some events taking place! Head over to https://www.rte.ie/clubweek/ to find out more.
Thank you to everyone who took part!
Bill to Prevent Offenders from Profiting from Unlawful Killing of a Joint Tenant
Senator Feargal Quinn has published a bill to prevent offenders from profiting from unlawful killing of a joint tenant.
The Bill provides that where one joint tenant kills another, the offender will have no entitlement to the victim's share in the property and in addition the offender will be denied the opportunity to avail of his or her own share in the property. In those circumstances, the victim's interest in the property and the offender's interest in the property will both pass to the estate of the victim.
Senator Feargal Quinn and Chris Cawley brother of Celine Cawley, who was murdered by her husbond talk to Ray.
The Mystery Voice
Everyday on the show Ray will be playing a mystery voice.
Listen in for when Ray plays it and call in with your guess. Our prize fund is currently at €360, listen in for your chance to guess....
Who has been guessed so far?
Charlotte Rambling
Judy Dench
Clelia Murphy
Dame Helen Mirren
Tracy Piggott
Kate Thompson
Aine Lawlor
Amanda Holden
Ann Doyle
Biddy White Lennon
Carrie Crowley
Cathrine Fulvio
Claire Byrne
Darina Allen
Dawn French
Delia Smith
Doireann Ní Bhriain
Elenor Mc Envoy
Emma Thompson
Fiona Shaw
Hannah Gordan
Helena Bonham Carter
Jackie Laven
Jennifer Saunders
Joanna Lumley
Julie Feeney
Katie Hopkins
Kristin Scott Thomas
Mary Berry
Mary Kennedy
Mary Mc Envoy
Mary McAleese
Mary Robinson
Maxi
Monica Sheridan
Nigella Lawson
Rachael Allen
Rachel English
Sue Perkins
Twink
Victoria Woods
Keywords