RTÉ Radio 1 Playlist
Young Blood – Sophie Ellis Baxter
High Hopes – Bruce Springsteen
Happy Day – Damien Dempsey


Torrent - Asgier
Happy - Pharrell Williams
One Day – Caro Emerald
Pack up Lady – Morrissey and Marshall

Weapons – Hudson Taylor

Old Country – Tupelo

Fools Complaint – Suzanne Vega
I'm Back - Evistan


Better Things a Comin' - Derek Ryan


RTÉ Radio 1 Album of The Week: Tales From The Realm Of The Queen Of Pentacles – Suzanne Vega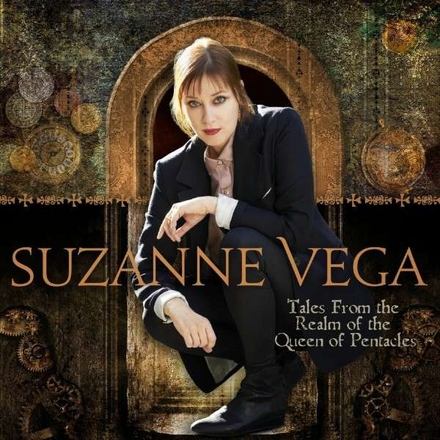 The weeks RTÉ Radio 1 Album of the week is Suzanne Vega - Tales From the Realm of The Queen of Pentacles.
Here is what Cooking Vinyl had to say....
Vega's much-welcomed first new material in seven years.
By Andy Fyfe February 3, 2014 MoJo.com ( Also their Album of the Week that week)
Whatever made Vega spend her last four years re-recording her own back catalogue as four themed albums – like someone re-filing their CDs from alphabetical into 'feel' – it seems to have unblocked whatever was preventing her from releasing new material. And to celebrate, here is the folky singer-songwriter in totally new guise: Suzanne Vega, Rock Chick. Well, not quite, but in a career more noted for hushed moments it's still a surprise to hear electric guitars played in anger. And it's a good look. Vega dips into the Tarot for songs about spiritual growth, death, the afterlife and Vaclav Havel, while an array of session superheroes – among them Larry Campbell and Gail Ann Dorsey – fill the album with crackling electricity that even gets a little menacing on live showstopper I Never Wear White. It's hardly Dylan goes electric, but the intent is much the same.
Playlist
RTÉ Radio 1 Music Policy
With more than 40 hours of music on RTE Radio 1 every single week, we want to ensure the best music for our listeners is played. Every fortnight we have a new playlist of the best of the new releases from Irish and international acts. And there's always an album of the week. The tracks are rotated over the main daytime programmes and are updated every week.
Tracks from the Radio 1 Album of the Week can be heard over the week on Rising Time, The Ronan Collins Show and Late Date. (Tracks marked ** are new additions). We hope you enjoy the music...