A List
YOUNG BLOOD – SOPHIE ELLIS BAXTER
HIGH HOPES – BRUCE SPRINGSTEEN
NEVER ALONE – SEAN KEANE

TORRENT - ASGIER
HAPPY - PHARRELL WILLIAMS
ORDINARY LOVE - U2

PACK UP LADY – MORRISSEY AND MARSHALL

CONSEQUENCE OF NOT SLEEPING – LITTLE GREEN CARS

AND YET – STING
I CAN'T RELY ON YOU - PALOMA FAITH
B List
WEAPONS – HUDSON TAYLOR

SNOWBIRD – ALL WISHES ARE GHOSTS
OLD COUNTRY - TUPELO

HUMAN – CHRISTINA PERRY
FOOLS COMPLAINT – SUZANNE VEGA
FROM HERE TO THE MOON AND BACK - CLAUDIA & JIMMY BUCKLEY

LIKE REAL PEOPLE DO – HOZIER

SPRINGSTEEN – NIGEL CONNELL

EASY – SHERYL CROW
ELTON JOHN ADN GARY BARLOW – FACE TO FACE
Recommended Listening
THE WATER - FOSSIL COLLECTIVE
NEW YORK MORNING - ELBOW
ONE DAY – CARO EMERALD
SCREAM (FUNK MY LIFE UP) - PAOLO NUTINI
HAPPY DAY – DAMIEN DEMPSEY

COMING OF AGE – FOSTER THE PEOPLE
VALENTINE – I DRAW SLOW

Album of the Week: The Henry Girls - Louder The Words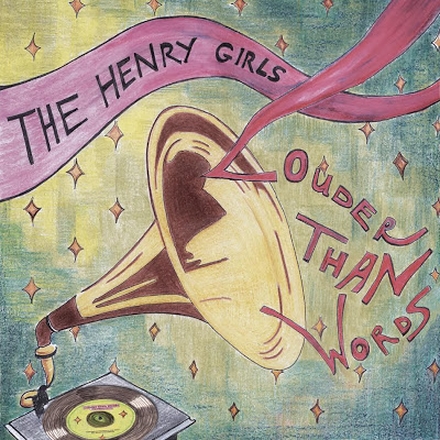 This weeks album of the week is Henry Girls Louder Then Words and here is what MusicandEverything.com had to say....
The Henry Girls have been around for quite some time despite the recent peak in interest, possibly spawned by the increased popularity in folk music. Names after their grandfather, the Donegal sisters have been performing together for more than a decade, with their first release "Between Us" gracing the Irish music scene in 2002.
This month sees the release of their 5th album 'Louder Than Words' , a warm, ten track album that comes across polished and professional, without succumbing to an overly commercial sound.
On the whole, this is a consistently strong album with a few tracks that stand just a little further out than the others. Reason To Believe is particularly notable; a soothingly harmonic track in which the sisters vocals intertwine beautifully, it is a signature of their light and airy sound.
The harmonies are what really sell this album. There is something wonderfully perfect when siblings sing together and this is especially true in the case of the Henry Girls. The Light in The Window and Here Beside Me are rendered magical by the heart wrenching harmonies; the former instilling some fantastic traditional Irish musicianship in the form of a fiddle and bodhrán.
This is an exquisite album with highs and lows in terms of tempo, mood and vocals throughout. It is compelling and moving; masterful in the sense that it truly draws the listener in to the atmosphere of each song. If you have not yet heard The Henry Girls music, this album would be a great place to start
Review written by Claire Kane. Visit her website for more great music reviews: musicandeverything.com
Keywords
Playlist
RTÉ Radio 1 Music Policy
With more than 40 hours of music on RTE Radio 1 every single week, we want to ensure the best music for our listeners is played. Every fortnight we have a new playlist of the best of the new releases from Irish and international acts. And there's always an album of the week. The tracks are rotated over the main daytime programmes and are updated every week.
Tracks from the Radio 1 Album of the Week can be heard over the week on Rising Time, The Ronan Collins Show and Late Date. (Tracks marked ** are new additions). We hope you enjoy the music...